Emmanuel Macron.. Président..?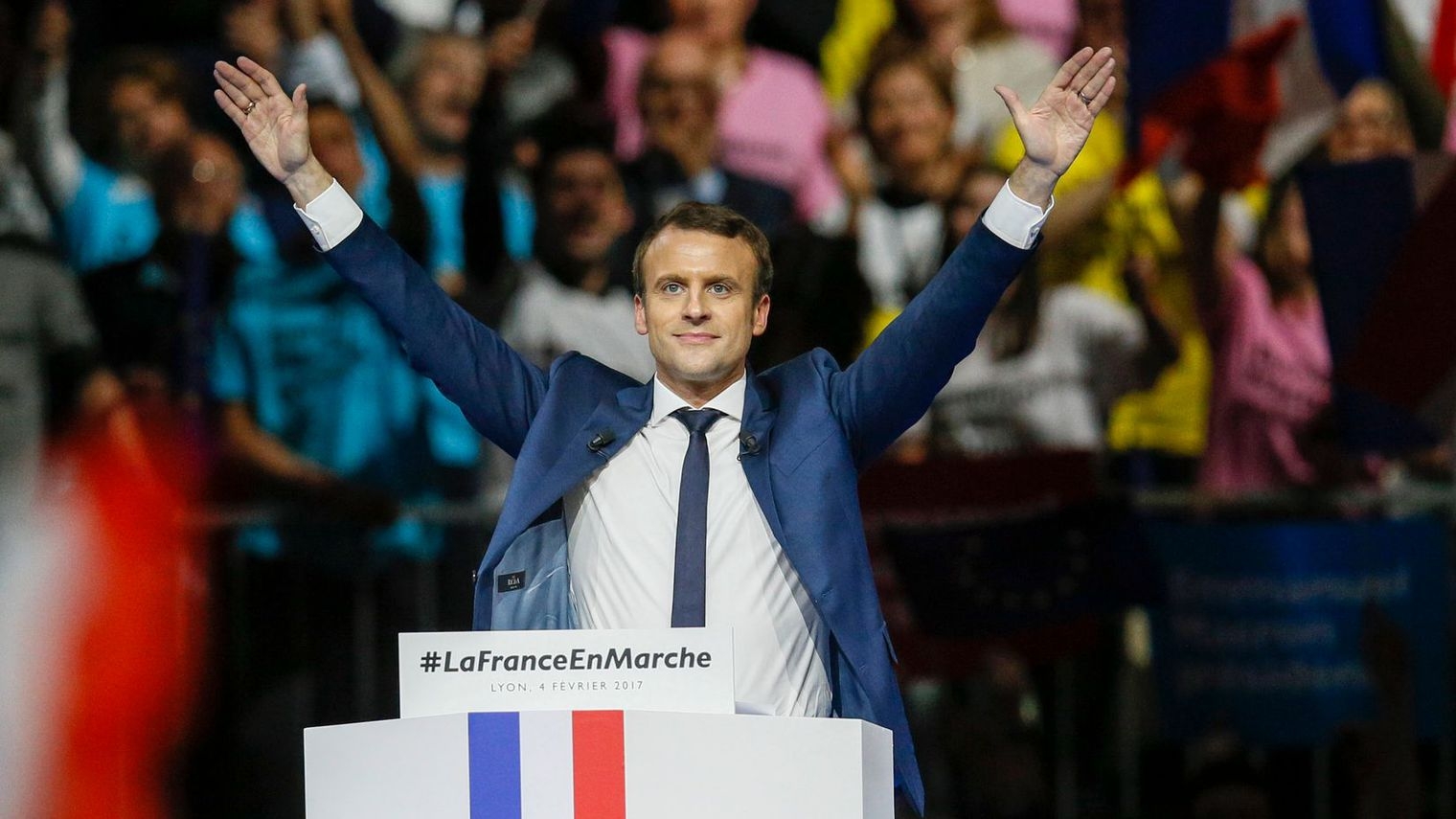 Emmanuel… Macron…
"France's… young meteor…
Blazes Trail to Élysée"…
Headlined Michael Sheridan's article in The Sunday Times…
Watching the man give a speech yesterday night on the French channel TF1… pledging to implement the most famous three words in French history "Liberté, Égalité, Fraternité" mesmerised and enthralled an audience of 16,000 at the stadium in Lyon.
Macron was skilled and convincing…
We were… impressed.
Who is this… young political prince?
Emmanuel Jean-Michel Frédéric Macron was born on 21 December 1977 in Amiens.. to parents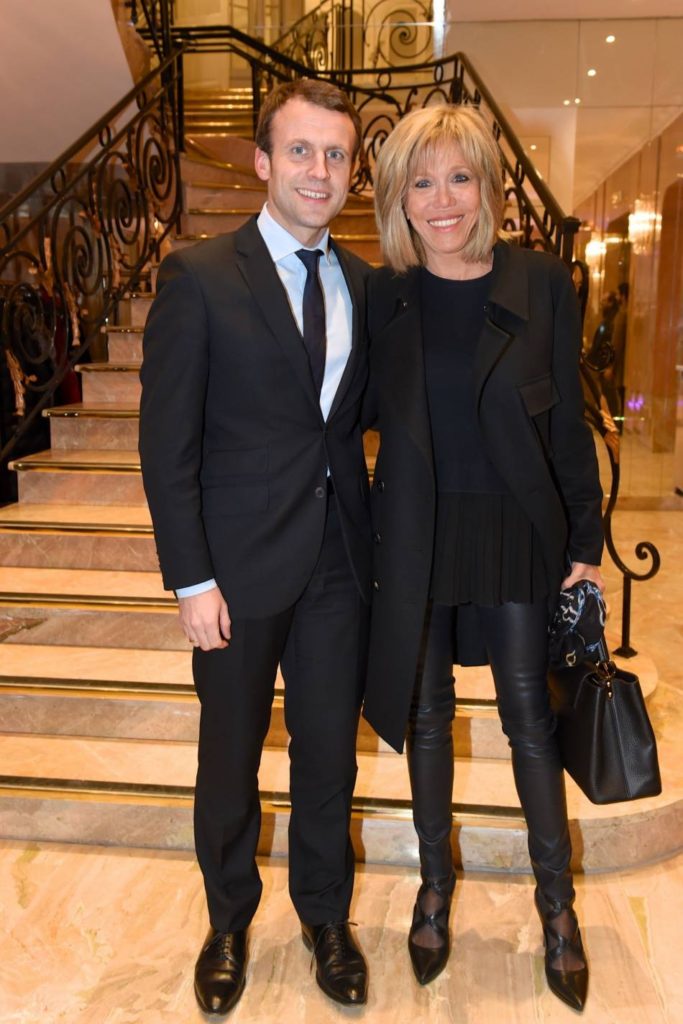 who are both Doctors.  He is a French politician.. candidate for President of France in the May 2017 elections.
A graduate of the prestigious Sciences Po and the École nationale d'administration (ENA).. when young Macron was inspired by the novels of Honoré de Balzac as well as other 19th century writers…
"I was driven by the devouring ambition of the young wolves in Balzac."
A classmate saw in the adolescent with long blond curls.. "the blend of genius and guile".  Also "he had the ability to captivate people.. he knew how to seduce."
So much so… that at age sixteen Macron captivated his attractive blonde teacher Brigitte Trogneux.. who was 24 years his senior.. married with three children to boot.
The couple moved to Paris where.. "the doors of greatness were thrown open to him".
Destiny… works in mysterious ways…
Jean-Marc Borello his professor at Sciences Po described him thus.. "he had an exceedingly high level of intelligence.. well above the norm."
High praise.. indeed…
Macron built his party "En Marche!" from scratch.  The former Economy minister in François Hollande's Socialist government's liberal vision.. is as he puts it "neither left nor right".  He who strongly advocates tolerance.. modernization and compassion.. made a huge impact on the electorate.
Fiercely pro-Europe.. he is socially liberal and advocates free markets.. protects economic losers and strongly defends a secular French state.
So far.. so admirable…
However he has his critics who denounce him.. as lacking conviction of policies as well as being an unknown quantity at the polls… also being too young at 39 to qualify as Presidential material.
Bon…
Pierre Bergé.. co-owner of the influential Socialist quotidien "Le Monde".. who is an impassioned supporter and admirer of Macron.. lashed back…
"He is young, which means he isn't bound.. he isn't a prisoner of the system like the others.  He has dynamism and personality."
Agreed…
Macron… is refreshing…
"Très.. proche"…
Brilliant… seductive…
Passionate…
Compassionate…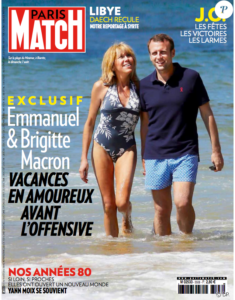 Possessed of the "Luck" that the great "Emperor" leader Napoleon Bonaparte enjoyed.. impelled Bergé to praise him..
"Macron is a general of the Empire.. He is rallying his troops and making history."
Le candidat… idéal..?
Président…
Macron..?
Peut–être…
a.