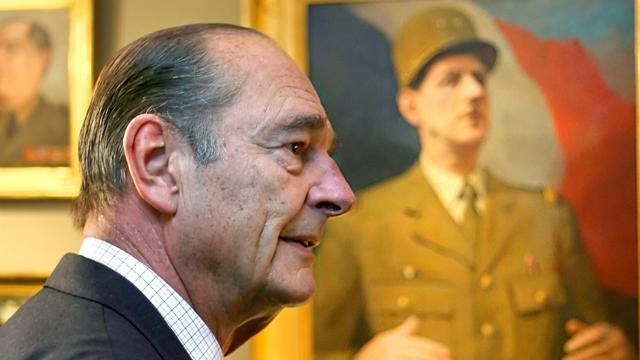 Our flamboyant charismatic former President has died. France is in a state of deep mourning. "La mort de Jacques Chirac".. headlined Le Monde, adding "Un destin, une époque". He was 86 years old.

Chirac was an only child born into a well-to-do family. He was a graduate of the prestigious "Ecole Nationale d'Administration, ENA", the famous training establishment for elite civil servants.

His ambition and political bureaucratic skills elevated him in 1977 to become "Le bien aimé" Mayor of Paris, serving for an incredible 20 years. "L'ambition d'une vie", his incorrigible ambition, elevated him to "Président de la République" in 1995, where he conquered the echelons of power. He became a hero to the French people for being a peacemaker by keeping France out of the disastrous invasion of Iraq. He said "NON" to the Americans and the British. Needless to say, his approval ratings rocketed sky high. Although a Eurosceptic, he later became a passionate advocate of a European superstate and a champion of human rights.
A family man, Chirac was unfortunately also "Un grand philanderer", indulging regularly in affairs with film stars, party members, a political journalist from Le Figaro, which commented: "women were constantly burning with desire for him".
Even when there was a whiff of scandal, which was regular and often, the French media looked the other way and did not subject him to severe scrutiny. The publicity, luckily, did not damage his popularity – "pas de tout". His long-suffering aristocratic wife Bernadette, "une femme forte", publicly declared her husband a serial womaniser. Even while enjoying the favours of a famous Italian actress, the French people admired his virility and panache.

A smooth operator, he many times antagonized the political world locally – with the famous election fraud scandal at the Mairie de Paris – and internationally, in particular the polite British people, when he disdainfully criticized the UK by commenting "you can't trust people who cook as bad as that". It was sheer music to the French public.

Having lived and loved Paris while Chirac was President, as well as with others who followed such as the ill-fated Sarkozy, then Hollande and now Macron, one can vouch for his effective leadership and the kudos Chirac had as "un vrai gaulliste" gentleman who ruled with a golden fist. He was a man of the people, for the people, whom he loved and they loved back. When he addressed the people with his velvety voice, "Mes chers compatriotes", the magic words made our collective national hearts melt. Paris, without Chirac, is less exciting, less passionate, and so much less challenging.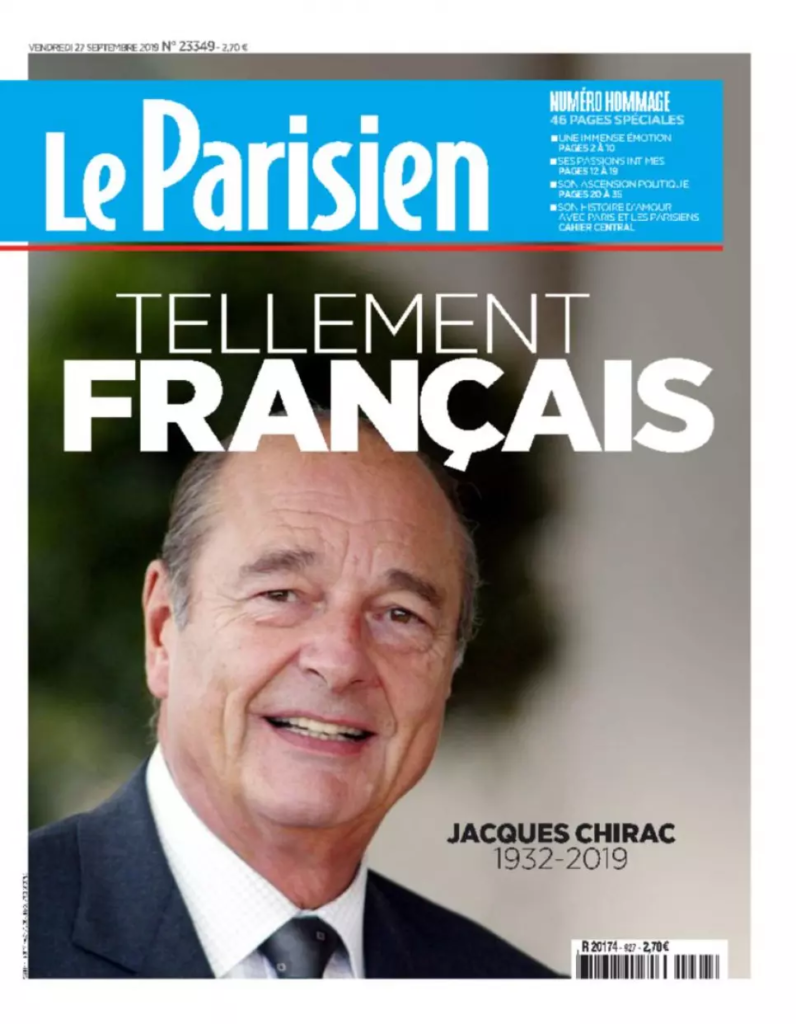 Jacques Chirac, "un beau gosse", a brilliant political charmer, "un bon viveur" who put "La gloire" back in his beloved France.
Monsieur Le Président..

You will be missed.
Adieu.
a.