"Oud" Perfume - for an Enchanted Evening...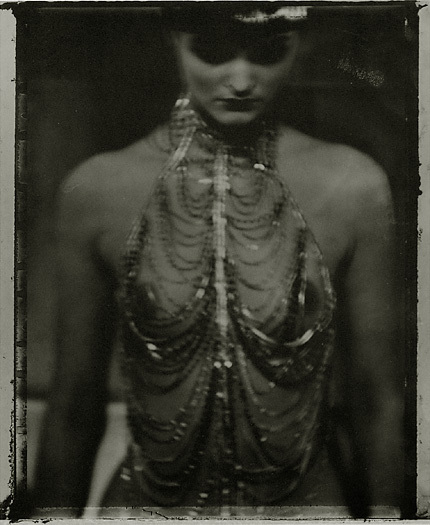 Dressing up for a "Soirée intime" (which I adore)...
Opting for a black evening dress with beads, sequins, tassels, and crystals, which gave me a mysterious look of elegance, but also of daring and absolute "joie de vivre"...
A gift for me...
It was the perfect ensemble to lift one's mood, in these impossibly difficult times of economic recession, politics, scandalous betrayals, battles and uprisings...
I felt cool and fabulous...
To complete the mood, I sprayed my favourite "parfum" made of "Oud", a mystic oil also referred to as "Agarwood" - it is an aroma that has been loved and treasured by mystics and romantics alike.  It is not only heady, but proclaimed to aid in healing and spiritual meditation...
Lord Dhanvantari, the Hindu spiritual figure, holds a bottle containing "immortal, celestial ambrosia", which could be a derivative of the Agarwood essence...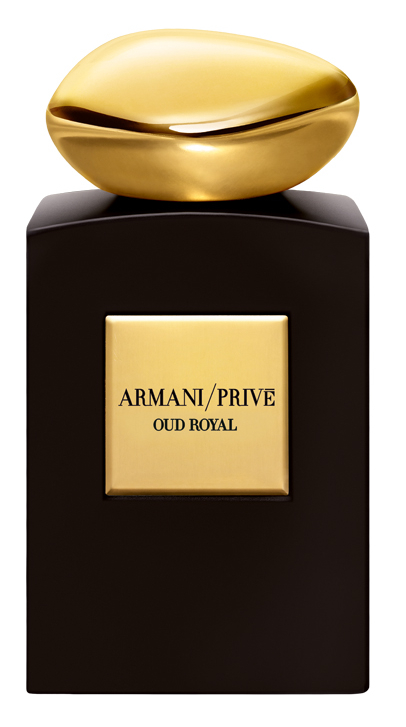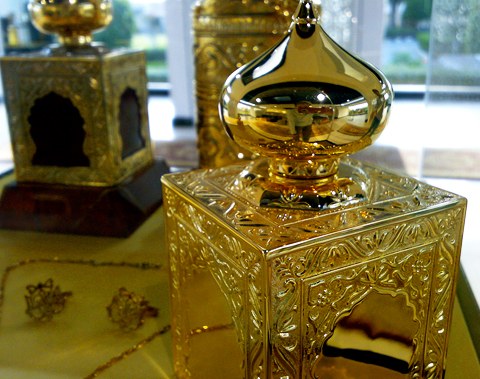 Oud is also famed for its sensual aroma and is often used as an aphrodisiac.
It is rampant in the East, in perfumes and "attars", - one of the most famous called "Amouage", which means "waves" - in Arabic.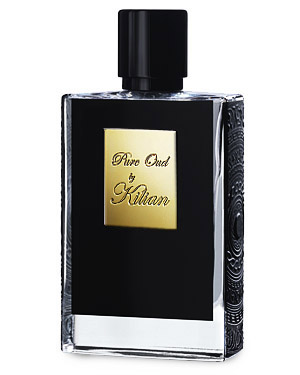 My Oud perfume had an intoxicating effect on everyone at the enchanting, candle-lit "soirée" , where mystical music flowed - with dark red wine...
Huge black vases - filled with black-red roses...
The ultimate expression...
The ultimate passion...
The fabulous looking women were curious as well as intrigued, asking me for the name of the perfume I was wearing - while the distinguished-looking men... well... were truly overwhelmed by it's sensuous magnificence.
It made me feel - irresistible.
I have always been enamoured with the aroma of perfume, its enticing fragrance and heady mood-changing qualities, especially the strong and intense, such as Montale's "Black Aoud" and "Aoud Cuir d'Arabie".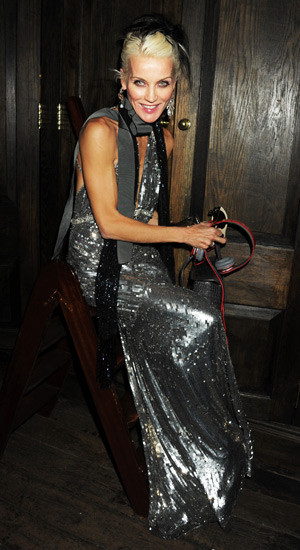 Armani, the legendary Italian designer, recently launched the new perfumes of the Privé collection, called "La Collection des Mille et une Nuits," inspired by the Arabian tales of 1001 nights, one of which is called "Oud Royal".
Divine...
"Pure Oud" is also the fabulous Agarwood-based perfume by Kilian.
Sublime...
I shall always wear my Oud fragrance...
Which makes me feel "séduisante"...
For my enchanted...
Evening.
a.
Copyright © 2015 LETTRE DE PARIS LTD. All Rights Reserved.