Paris Photo 2011… at the Grand Palais…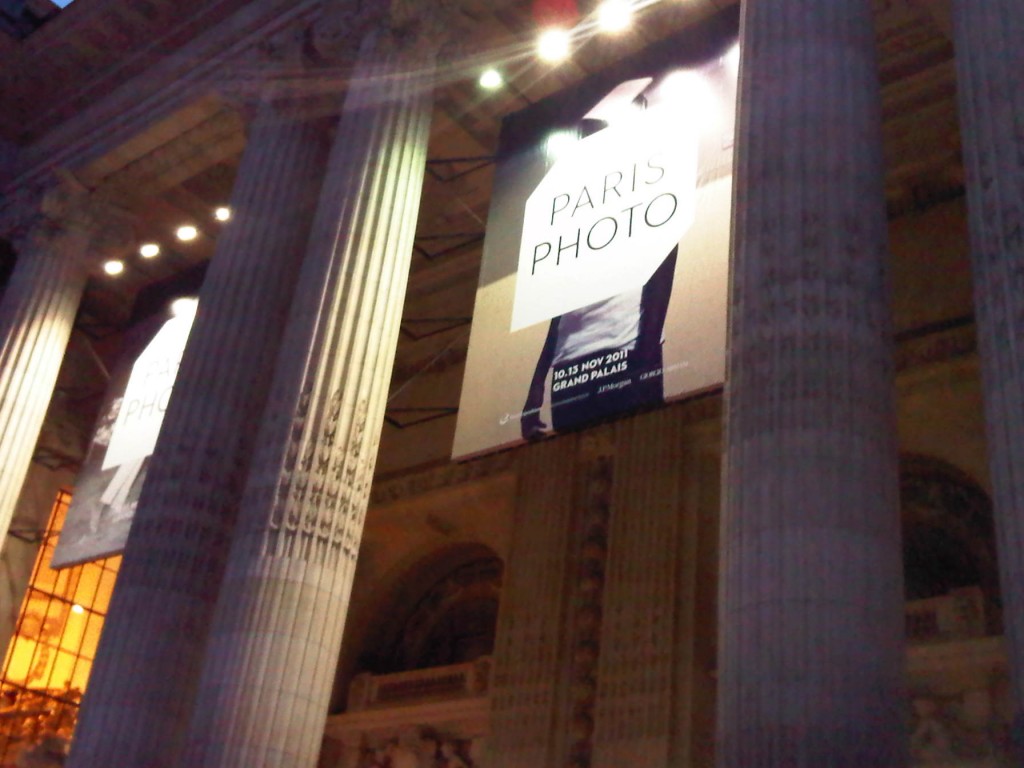 Paris Photo 2011…
Sipping champagne…
Mingling…
Among photography lovers, amateur enthusiasts, collectors, photographic artists, and experts at the Grand Palais…
We marvelled… at the magnificence of it all.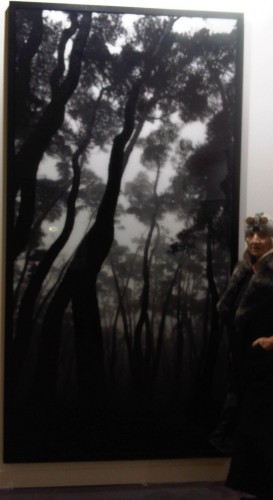 Having had fifteen successful years at the convivial "Carrousel du Louvre" … Paris Photo's move to the spectacular Grand Palais… was an act of audacity and courage.
However… the move was inevitable, since the decision for the change of venue meant that the festival… needed to progress… to the next level.
Julien Frydman… the dynamic and ambitious new director of… "Paris Photo"… wants to "make sure this photo fair is among the best Art fairs in the world".
He also wants to "highlight photography's rightful place in Art history", and basically "get out of the ghetto"… whereby one can move from discussing "Dubuffet to one of Brassaï's graffitti" works… seamlessly.
Also, Frydman is keen for photography lovers… "to be exposed to artists and artworks"… that are not normally available for them.
Moving… mingling… marvelling…
At the outstanding photographs in the splendid surroundings of the "Palais", one is truly amazed at the varied talent present… hailing from the four corners of the planet…
The show will exhibit African photography from Bamako to Cape Town… 44 African attending photographic artists will be represented by mostly South African galleries… (namely Johannesburg and Cape Town)…
Also, the "Rencontres de Bamako"… the "African Bienalle of Photography"… has an exhibit of twelve emerging photographers…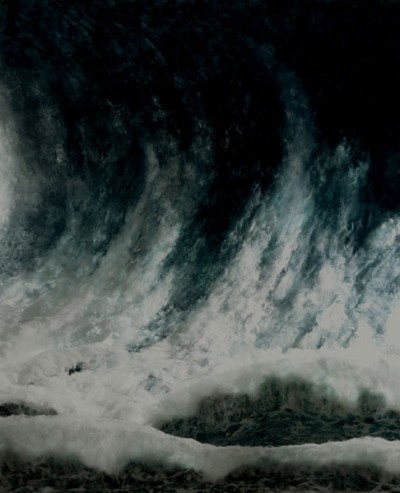 A new rendez-vous with photography lovers will show… "Acquisitions Récentes"… which showcases the new collections of three illustrious international cultural institutions…
The Tate Modern of London, the International Centre of Photography (ICP) of New York, and the Musée de L'Elysée in Lusanne…
The German Artur Walther collection… will open the "Collection Privée"… which allows viewers to "discover the passion, expertise, and curiosity of the major collectors".
Julien Frydman will "en plus" present… "Mutations"… a series of debates and conferences… during the fair.
Frydman… is offering an invaluable opportunity for important collectors… to buy contemporary pieces… as well as introduce lesser known artists to the wider circle of potential buyers.
He is also proud of the fact that popular artists like Avedon and Diane Arbus' works are hanging on walls… next to Robert Adams, Lee Friedlander, David Goldblatt, Gurski and Gregory Crewdson's artworks…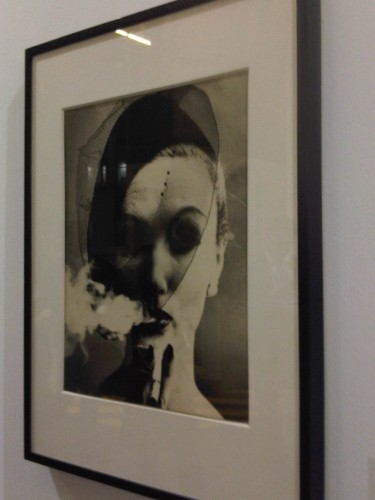 We were hugely impressed by the 69 returning galleries… which include Loevenbruck, Max Estrella, Magnum Gallery, M&B, Françoise Paviot, Tim Jeffery's Hamiltons… (of which the setting was mildly intriguing)… Michael Hoppen, Camero Obscura, Flatland, MEM, Galeria Asymetria, Bruce Silverstein, Anne de Villepoix…
The 49 galleries exhibiting for the first time include Marian Goodman, Gagosian Gallery… (one of the world's foremost modern art dealers…), Pace MacGill, Jeffrey Fraenkel, Baudoin Lebon, Thomas Zander, Revue Noire, and Camera Work.
We were in awe of the huge photographs of African men and women… with their soulful eyes… looking… staring… as if to tell the world their story… sometimes tragic… dispondent…
But also… happy… even jubilant…
Sammy Baloji's "Sans Titres 17, 20, and 21" at Johannesburg's Gallery MOMO…
Jean Dominique Burton's "Thomas Amousou" at Antwerp's Fifty One Fine Art Photography…
Seydou Keita's "Sans Titre"… at Paris' Galerie du Jour Agnes B. …

We loved the…
Shades and shadows…
The gracious "arms" of…
Ancient trees…
BAE Bien U's "Pine Tree" at Paris' Galerie RX… as well as Gérard Traquandi's trees "Sans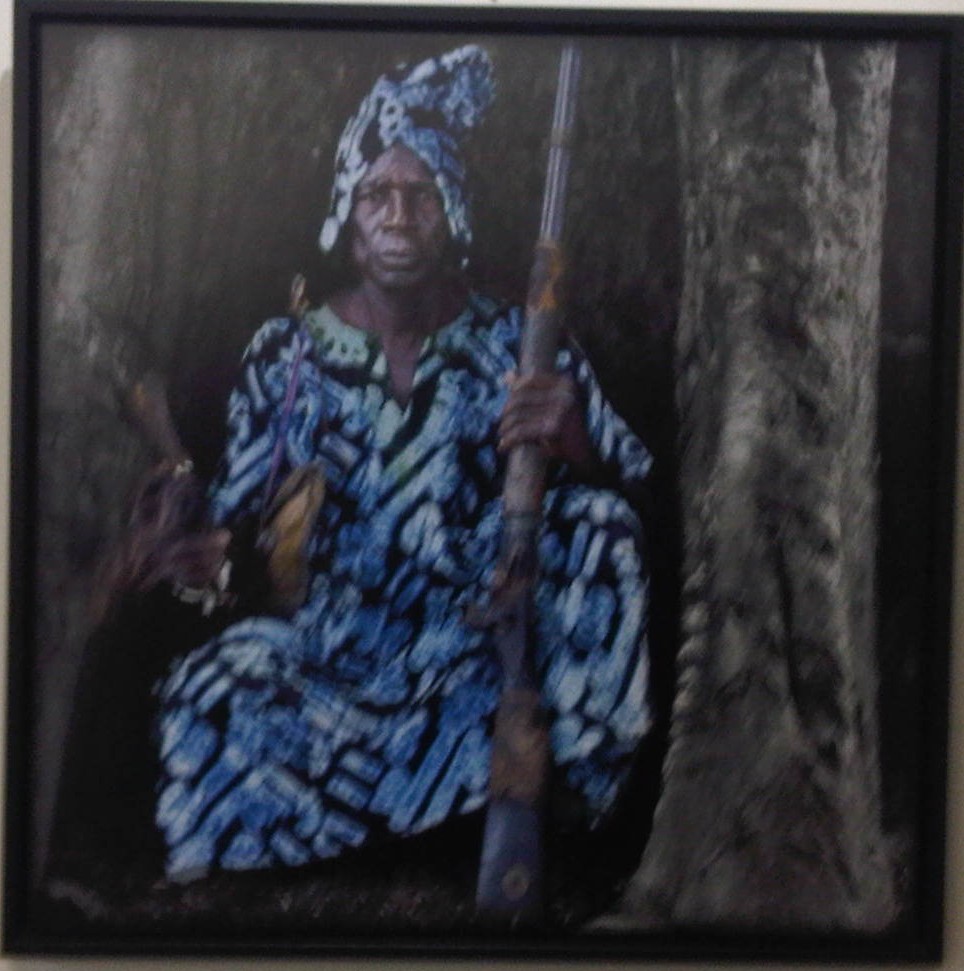 Titre"…
The powerful pounding waves of… dark, mysterious oceans…
Sonja Braas' "Wave 2008" at Munich's Tanit Gallery…
The bountiful beauty… of nature…
Osaka's… The Third Gallery Aya exhibited Ishiuchi Miyako's "Yokosuka Story"…
Unique photographic works of Japanese scenes and lifestyle…
Also fascinating was the Japanese habit of bowing deeply… we bowed back…
We were charmed…
Both Irving Penn and Robert Mapplethorpe's seemingly sculpted voluptious nudes… were breathtakingly beautiful…
In all… it was a powerful experience… of a collective magnificent talent…
It has been said…
A photograph… "is worth a throusand words"…
The Paris Photo exhibition has proven that… a million times over...
Julien Frydma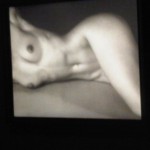 n will be more than able to… skyrocket the fair… into the top ten Art fairs in the world…
Paris Photo…
"Bonne chance"…
a.