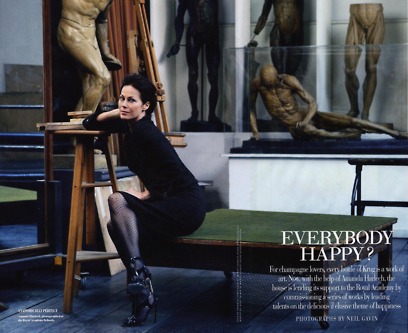 Amanda Harlech…
A remarkable…
Lady…
A strikingly handsome…
Woman…
Creative consultant… and… writer…
Has always… fascinated…
Lady Amanda Harlech… co-curated… the "Happiness" exhibition by the famous Krug Grand Cuvée champagne… which lent its support to The Royal Academy of Arts in London… by commissioning a series of art works by leading talents and celebrities…
Harlech… a British fashion model… has been a muse to Karl Lagerfeld… of the house of Chanel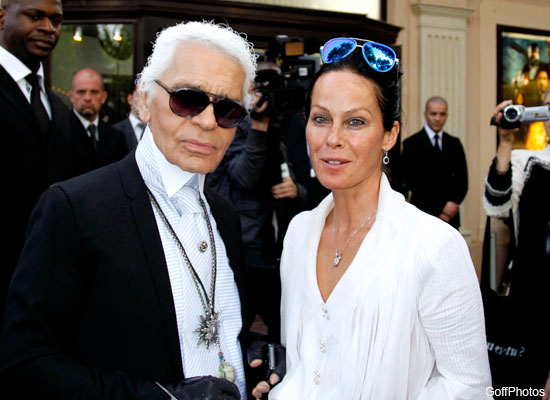 fame… and was previously in a long association with John Galliano…
She has a unique position in culture, art, and music… although she studied English at Oxford… she has shown real promise in literature and writing… among other things…
Multi-talented…
Vibrant… witty…
Lady Harlech… described the reason for her fondness for The Royal Academy is due to her… "blood connection"… with the great British institution…
Her great-grandfather… was a painter who had a huge connection with the Academy… he was also passionate about painting to the extent that he hauled his family to Argentina… in order to paint portraits of the Belle Époque era…
The Krug exhibition… she took part in… raised money for The Royal Academy… which was founded in the 18th century as the first institution devoted to the promotion of the visual arts…
The Royal Academy… is a charity with no public funding… the Krug exhibit… among others… are crucial and vital for its continued future success.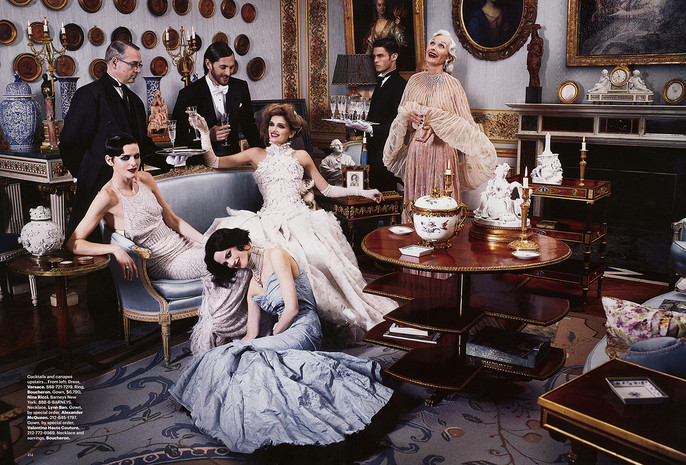 Amanda Jane Grieve… was born in 1959 in London… educated at Marlborough College and later Oxford University…
Divorced from Francis Ormsby-Gore, 6th Baron Harlech… they have two children… the Hon's Jasset David and Tallulah Sylvia.
Harlech resides at the Ritz… when in Paris attending to fashion shows… and in Shropshire, England.
Amanda… has collaborated on two books 'Palazzo' and 'Sicily'… and in 2011 she appeared in the "The Tale of a Fairy", Karl Lagerfeld's film.  She also performed in the Patricia Mazuy film "Sport de filles"…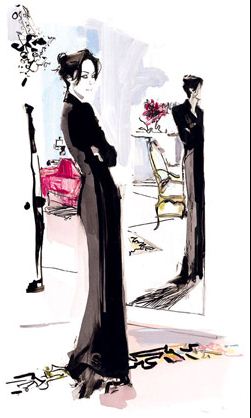 She showed… a grandness of spirit… by curating the Krug-sponsored "Happiness" exhibition…
Inspiring…
Fashionable…
Amanda Harlech…
A Lady…
We…
Toast you…
"Happiness"…
a.