Karl Lagerfeld… KARL… Launched…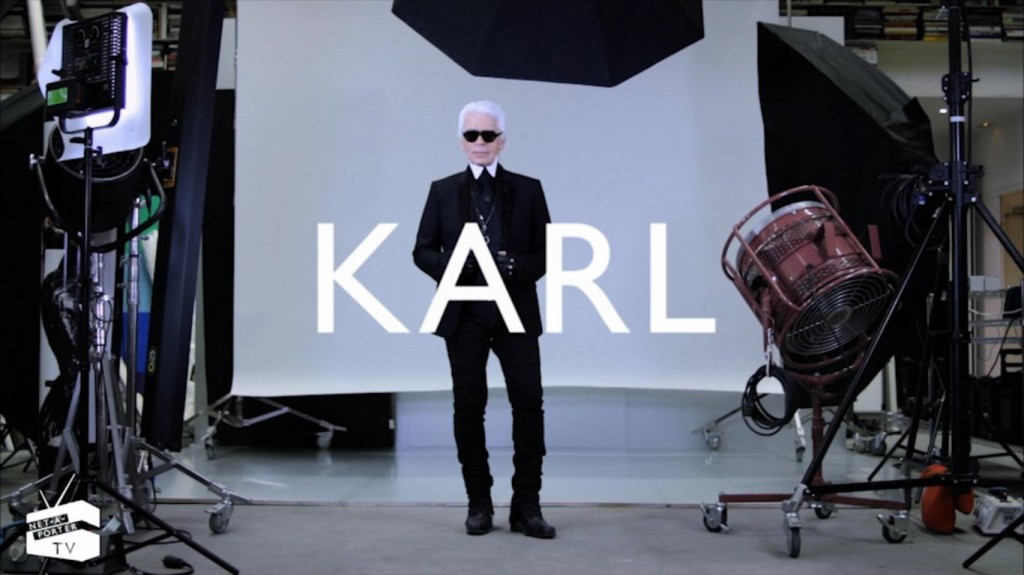 Karl Lagerfeld…
Magnetic…
Charismatic…
"Le Kaiser"…
Lagerfeld… a "Renaissance man"… drew huge crowds in Paris and London for the launch of his much anticipated new line…
KARL…
His ready-to-wear collection…
The more affordable… wearable clothes… on Natalie Massenet's NET-A-PORTER.COM…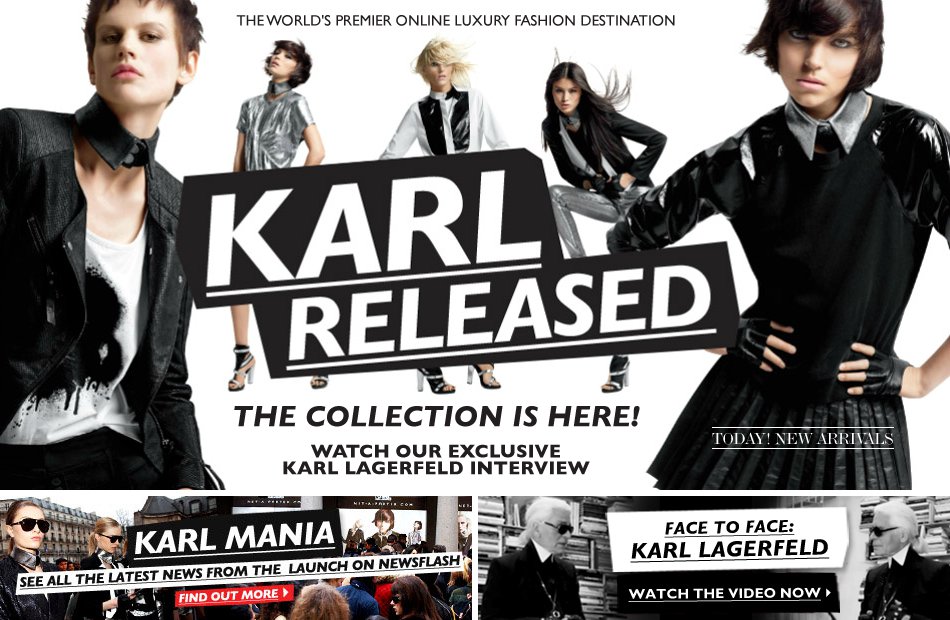 Karl… described his début collection for his new label as… "an insight into… (his)… personality"…
"It's a graphic idea of what I like… what could be translated from me to girls… It's very graphic.. black and white, silver, and grey… this is me doing me"…
Charming…
Karl Otto Lagerfeldt… born September 10, 1933 in Hamburg… a German fashion designer… artist and photographer…
Most notably famous… for being lead designer and creative director for the House of Chanel… also as designer for the Italian fashion house Fendi… as well as having his own label.
Watching Karl… interviewing himself… I was again riveted by his honest and straightforward answers… albeit with a slightly blunt tone…
Having met him… "face-à-face"… at the gracious Librairie Galignani… upon mischievously eyeing my good-looking ARMANI "beanie" hat… he wittily quipped…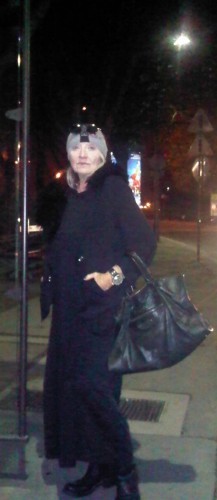 "There is room for everyone in our profession"…
"Voila"…
I giggled adoringly…
He's darling…
The international fashion industry… goes weak at the mere whisper… of Lagerfeld… not to mention the… über excitement… when people are actually in his presence…
Breathless…
Lagerfeld… has been accoladed for resurrecting the iconic Chanel fashion house to an astronomical degree… whereby no Academy Awards… could be complete without one of Chanel's fabulous creations… romantic tulle flowing… dramatic taffeta… nostalgic embroidery… wafting down the glamorous… legendary red carpet of the "Oscars".
Lagerfeld took a huge risk by changing… Gabrielle "Coco" Chanel's… typical look of strands of pearls… white camellias… cardigans… bouclé jackets… translating it into a modern transformation of the original… into a more contemporary look…
He succeeded enormously in making Chanel a great financial success…
That was… then…
In the same way… he has now attracted spectacular sales in his new venture… KARL… on the on-line boutique… Net-A-Porter…
Jenny Cossons of the Net-A-Porter Group commented… 
"The KARL launch was extraordinary in London… It was so exciting to be part of a global fashion first – live and in real time – and you could really feel the buzz amongst those people who were there."
However…
Karl Lagerfeld's detractors have labelled the "great man" as… "overrated"…
"Et alors"…
That is not to imply that Lagerfeld is not super talented and "culturally influential"…
"Mon Dieu…
Non"…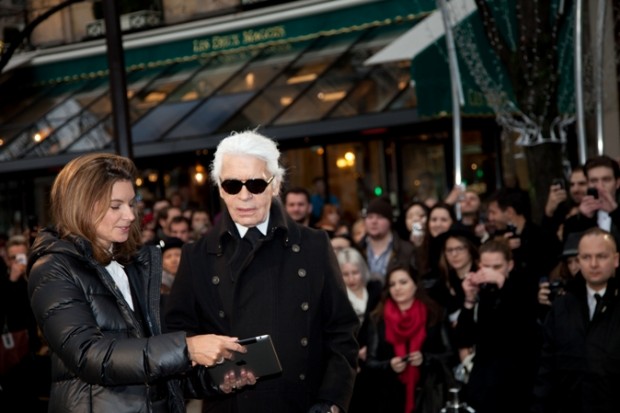 But possibly… he has been guilty of being involved with too many pursuits…
Lagerfeld has been criticized for… "not adding to the structure of the vocabulary"… at the House of Chanel.
Amy Shea… a partner in New York's Brand Keys… a noted admirer of Chanel commented that…
"The brand is not attached to Lagerfeld… Lagerfeld is attached to the brand"…
Translating into the idea that… "the great one"… has never been able to shift away from the powerful omnipresence of… Coco Chanel.
The idolised Karl has been… among many other talents… a voracious and passionate photographer… he received the Trustee Award from the International Centre of Photography…
Sue Hostetler, an ICP trustee and editor in chief… suggested that…
"It may be impossible to separate the man from his work… I think of him as being this amazing student of life"
Lagerfeld has also directed several short films for the Chanel Cruise lines… the most recent being… "The Tale of a Fairy"… starring the brilliant actress Anna Mouglalis… and his muse Amanda Harlech… amongst other creative projects…
Quoting the style and culture correspondent Robin Givhan…
"Karl Lagerfeld – the genius, virtuoso, wizard in every field – is fashion's most elaborate invention – a myth that has swallowed up the man"…
"A… myth"…??
"Jamais"…
Karl Lagerfeld…
"Pour moi"…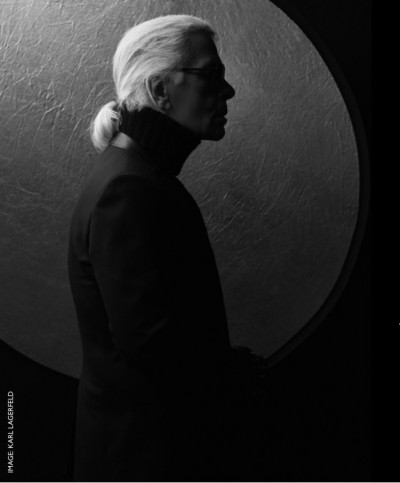 Is an…
Innovator…
Pioneer…
Visionary…
Larger than life…
"Je le trouve…
Fascinant"…
"Vive…
Le… Kaiser"…
Karl…
a.