Louis Vuitton – Marc Jacobs… at Les Arts Décoratifs…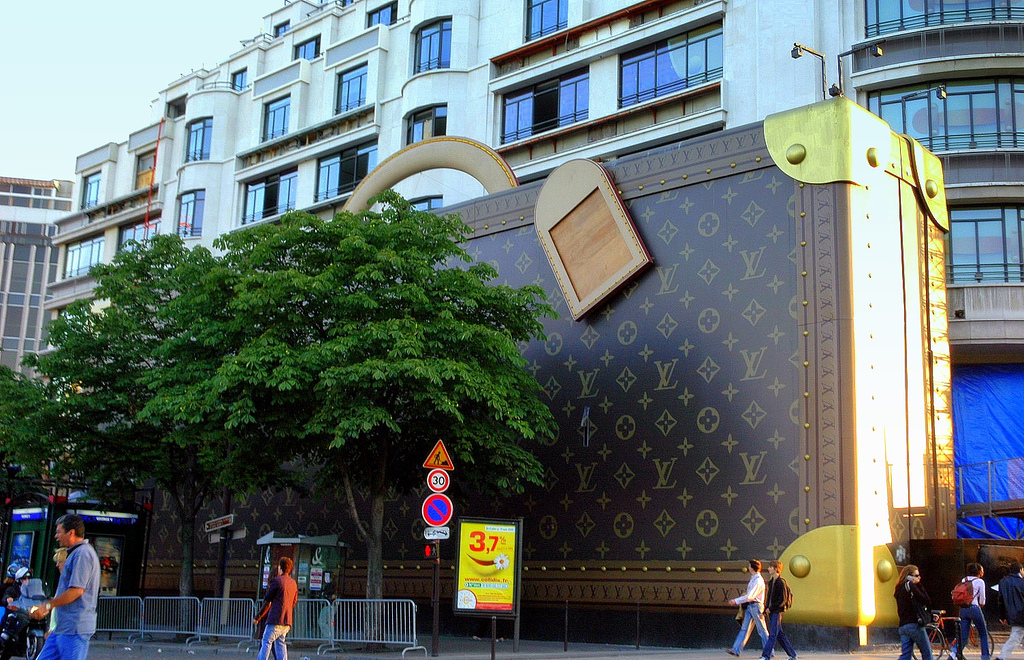 Louis Vuitton…
Founder… of the House of…
Louis Vuitton… in 1854…
Marc Jacobs…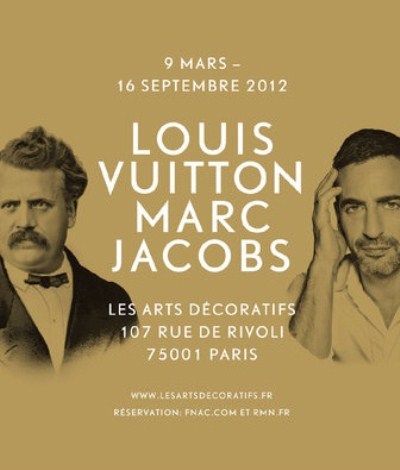 Vuitton's… Artistic Director…
Since… 1997…
Centuries… apart…
Two… innovators…
Who catapulted… and advanced an entire industry…
Two creators… opposite continents…
A Frenchman… an American…
A Parisian… a New Yorker…
Appreciated cultural trends… who shaped the history of contemporary fashion…
The amazing parallel stories… of Vuitton and Jacobs… is really an analysis and assessment of the Fashion industry during… two decisive periods…
The first… beginning with nineteenth century industrialisation…
The second… peaking in twenty-first century globalisation…
Their genius is also shared by French craftsmanship… technological progress… stylistic creation… and artistic collaboration.
Upon entering the exhibition space at the private institution… "Les Arts Décoratifs"…
A non-profit-making organisation… in front of the Jardin des Tuileries in the center of Paris… which consists of three museums on rue de Rivoli (Les Arts Décoratifs, Mode et Textile, Publicité)… the Musée Nissim de Camondo in rue de Monceau… two schools (Ecole Camondo and Ateliers du Carrousel)… as well as… a library… founded in the late nineteenth century… by artists, collectors, and industrialists dedicated to applying the fine arts in industry… Les Arts Décoratifs… is one of the largest private institutions in the French cultural landscape.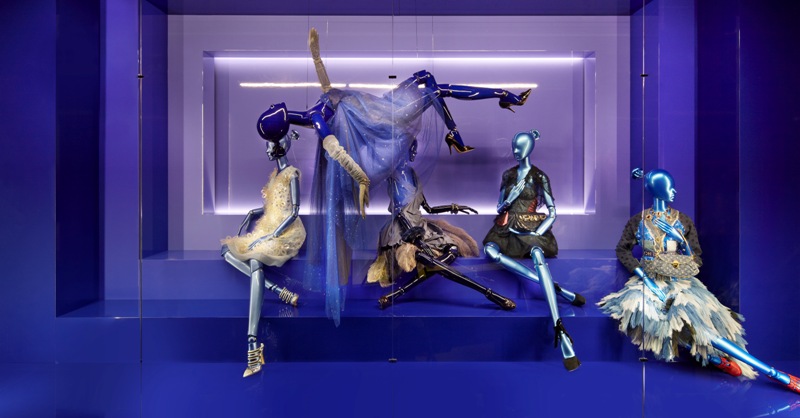 We come… "face-à-face"… with the two great personalities…
Louis Vuitton…
Marc Jacobs…
The exhibition space… designed by Gainsbury and Bennett… took place over two floors… one for each of the creators.
We were so very impressed by… Louis Vuitton's huge travel trunks… (which have always been a fascination for me)… which were accompanied by the museum's nineteenth century fashion and accessory collection… on the first floor.
On the second floor… a selection of Marc Jacob's most emblematic designs… retracing the last fifteen years of his illustrious career at Vuitton… was displayed.
Louis Vuitton (1821-1892) learnt and honed his trade… "layetier, coffretier, emballeur"… trunk-maker and packer… at "Maréchal's" in Paris' rue Saint-Honoré… for seventeen years.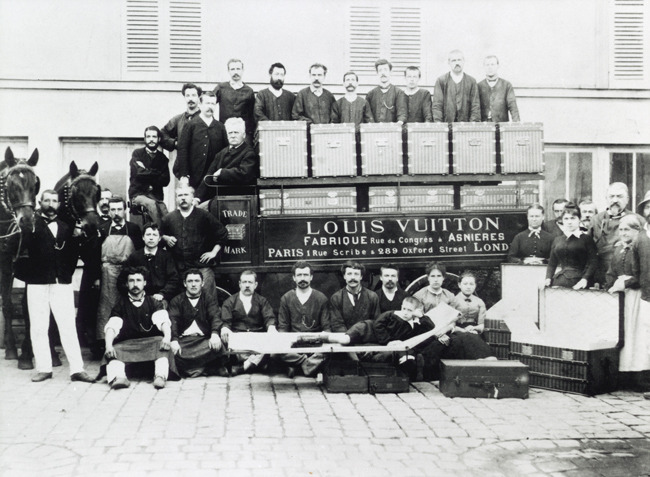 He opened his own establishment in 1854… having left "Maréchal's"… on 4 rue Neuve-des-Capucines… off the rue de la Paix.
His clever abbreviated choice of title… redefining himself simply as "packer"… adding to his letterhead "Speciality in the Packing of Fashions"… was original vis-à-vis his competitors and proved to be astute… since the future Parisian "Haute Couture"… would rise to meteoric heights… due to its founder… Charles-Frederick Worth… who opened his couture house around the corner… on rue de la Paix…  Vuitton and Worth's collaboration… was a masterful step that catapulted the two legendary men… into fame and fortune.
Georges Vuitton… Louis' son… in 1896… brilliantly introduced the now legendary… "LV" monogram.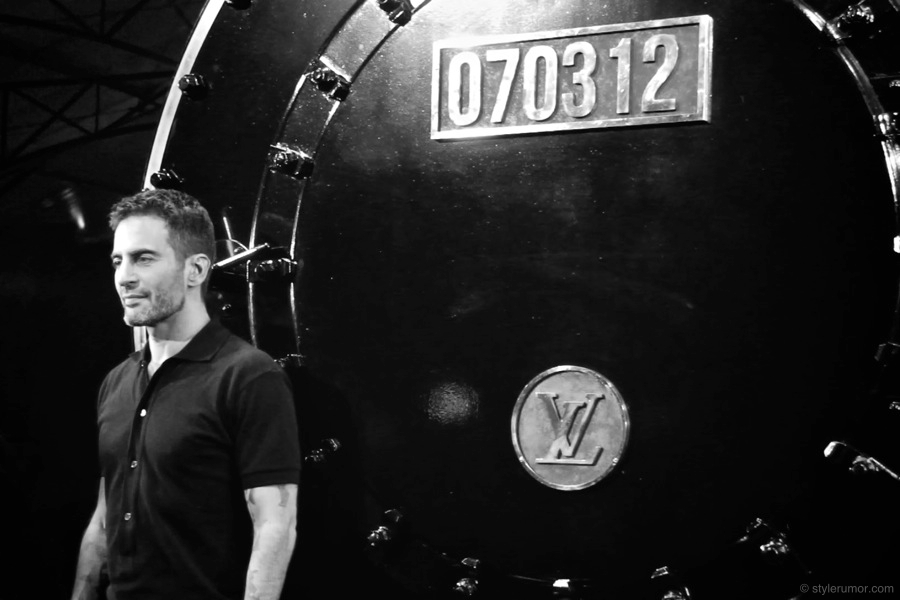 Landing in 1997… was the young iconic figure in the shape of a young New Yorker Marc Jacobs… who transformed the legendary 143 year-old company… introducing for the first time in Vuitton's history… fabulously successful ready-to-wear collections for men and women… as well a much coveted line of fashion accessories… including the globally popular Vuitton handbags… which he transformed into a plethora of new designs… colours… and shapes… which are magnificently displayed at Vuitton's flagship store on the famous Avenue des Champs-Elysées…
And the rest… is history…
Experiencing the dark labyrinths of the corridors in the exhibition… there were huge displays of Vuitton's legendary trunks… (his amazing Louis Vuitton bed-trunk made of "Damier canvas")… as well as his inventive and beautiful vanity cases… displayed in individual glass "vitrines"… which were adored by a plethora of… barons… counts… marquis… and princesses…
Also stars like Sarah Bernhardt… who was known to purchase ten or more trunks at a time… and incredible but true… she took with her more than two hundred trunks while touring Brazil.
"Quel… diva"…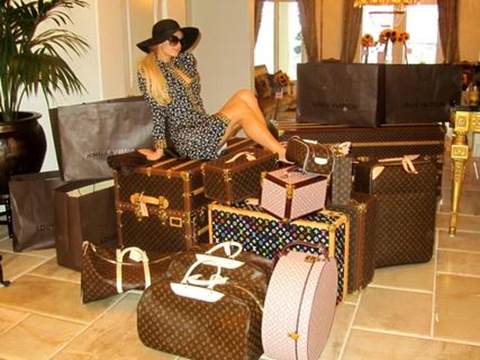 "Quel… Bernhardt"…
We were enchanted… "come toujours" with Vuitton…
I myself… adore my vintage… Vuitton travel bags…
Louis Vuitton's magic… was his remaining "fidèle"… to the three motivations that inspired and motivated him…
To improve and master his… "savoir-faire"…
To give his clientèle… full satisfaction…
To continue… innovating…
Louis Vuitton – Marc Jacobs…
Two… creators…
Two… legends…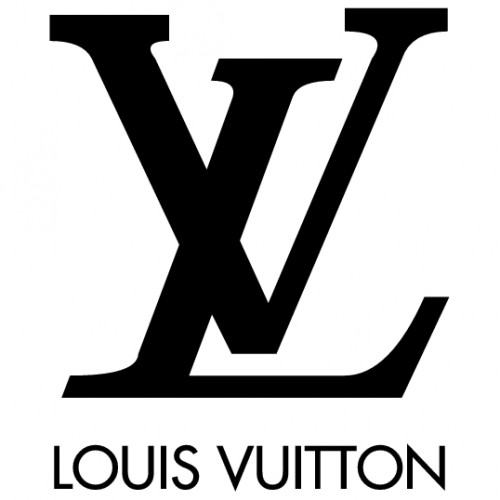 Centuries… apart…
Who… will go on…
Forever…
"Nous… "adorons"…
Les… deux…
Gentilhommes"…
a.