Inès de la Fressange… Parisian Icon…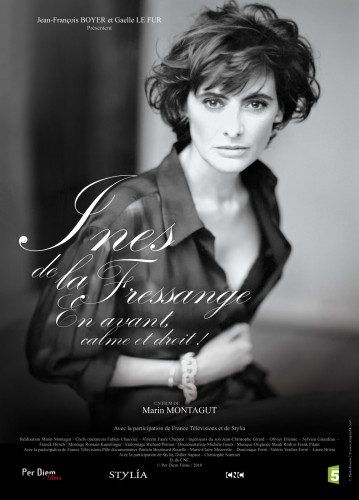 Inès de la Fressange…
Is on the cover…
Of the "Madame Figaro" magazine…
Which appears every Saturday morning… in the charming corner kiosks of Paris…
In a Saint Tropez… photo shoot.
She is… looking…
"Piquante… élégante"…
Chic…
Lovely…
Who is… Inès…??
An… aristocrat…
The ultimate… "Parisienne"…
Inès Marie Lætitia Églantine Isabelle de Seignard de La Fressange…
Born 11th of August 1957… "à Gassin dans le Var"…
Her father André de Seignard, Marquis de La Fressange… her mother Cecilia Sánchez Cirez an Argentinian model…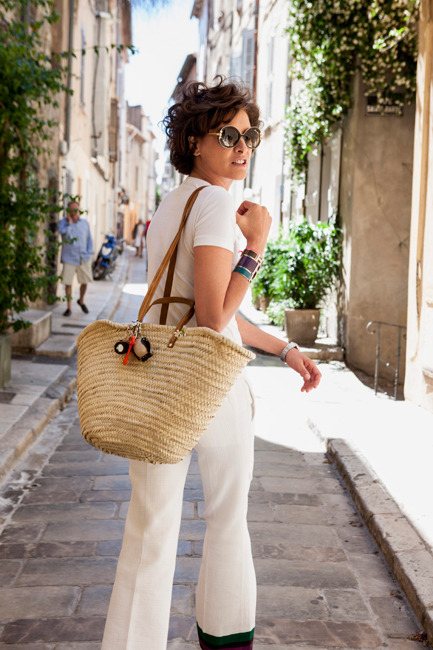 Simone Lazard… her paternal grandmother… an heiress to the Lazard banking fortune.
Inès was raised in an 18th century mill… on the outskirts of Paris with Emmanuel and Yvan… her two brothers.
Almost six feet tall… impossibly slim… with a hipless boyish figure… a former muse to Karl Lagerfeld and face of Chanel… runway model… recipient of the "Légion d'Honneur"…
She speaks four languages… and is the author of… "Parisian Chic: A Style Guide"… ("La Parisienne")… a collaboration with journalist Sophie Gachet… which was published in the U.S. last year and is a best seller in France.
"Et voila"…
De la Fressange is fifty four… looks a decade younger… does not diet… nor do the tedious exercising that is the obsession of every model… film star… and celebrity on the planet… "I thought about doing it once"… she retorted with a throaty giggle… her usual self-deprecating charm, and her trademark flick of the head that makes her… ah so… "je ne sais quoi"…
Disarming… enticing…
Dazzling…
Asked… the secret for women to transform themselves into chic Parisian women…
"French women don't want to be trendy"…  It's more about style than trends… Women should dress up for themselves, not for showing off".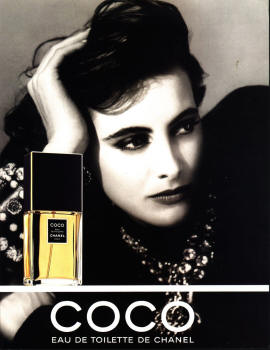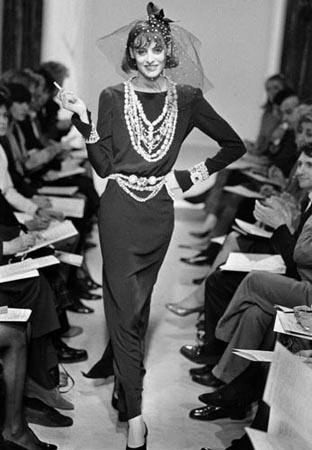 She continues in her irreverent "gamine" pouty manner… by reprimanding women not to be obsessed by looking young…
"The reason why French women age gracefully is because they don't hide their age. They are not obsessed by plastic surgery… It's very ugly when women refuse to get old".
Fressange… is the genuine article…
"Elle est… authentique"…
Her life has had its tragic moments when she lost her Italian businessman husband Luigi d'Orso… (with whom she had her two adored daughters Nine and Violette)… among other mishaps… disillusionments… but she handled her ups and downs with great dignity.
Respect…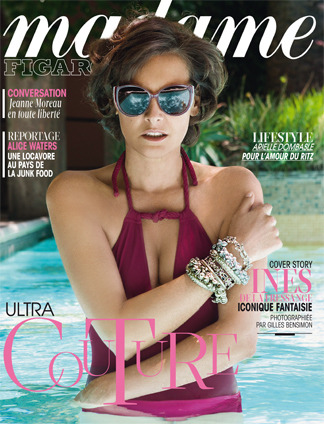 This… Parisian…
Icon…
Is the best thing to happen… since Audrey Hepburn…
Another… gamine…
Another… icon…
Inès de la Fressange…
"J'adore… cette femme…
La… vrai…
Parisienne"…
a.