Montmartre, Rue des Martyrs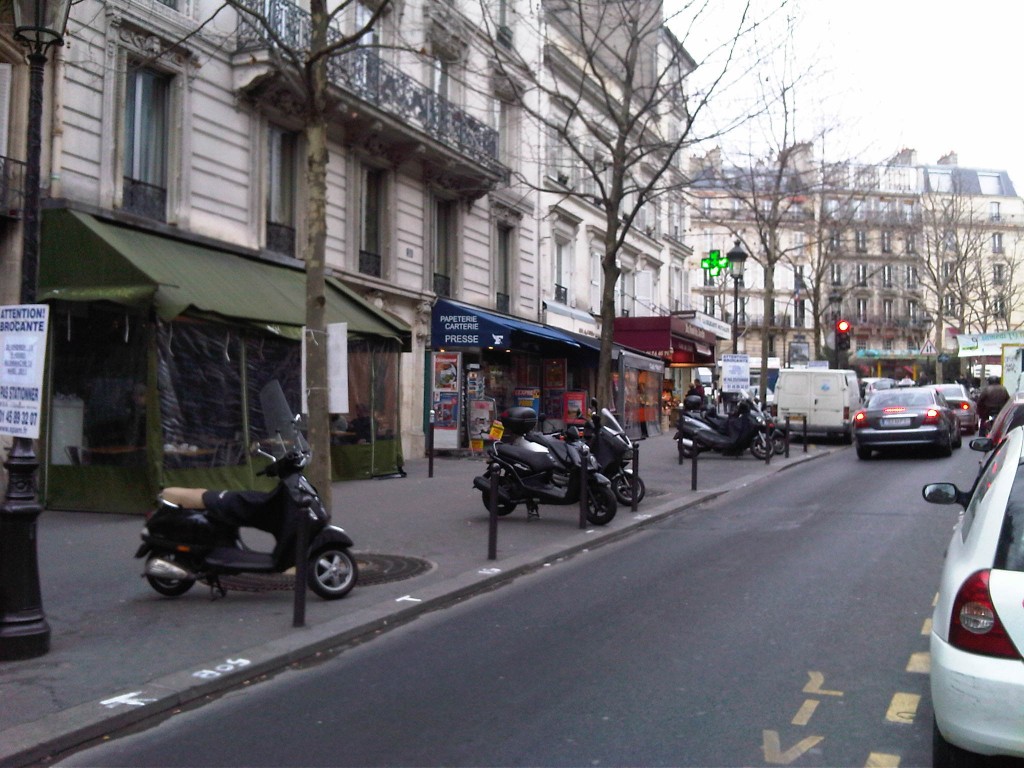 Had a lovely time in rue des Martyrs in the 9th arrondissement today – just below Montmartre and the Sacre Coeur church in the 18th arrondissement…
The home of "Rose's Bakery", a small speciality food shop, bakery and restaurant, run by a British/French couple, who used to own a similar place in London.
It attracts an interesting mixture of locals and Anglo Saxon expats into its long, narrow dining room, who are attracted by its fresh, mostly organic, home baked cakes and savoury dishes.
Always a pleasure to visit…
Also strolled into "Terra Corsa", a delightful "épicerie", filled with Corsican specialities, or "produits du terroir", as they say in France: the varieties of cheese were divine, as was the magnificent array of olive oils and wine.
Promised ourselves several return visits to sample the various delicacies.
a.