"Moulin de la Vièrge" – It's Darling…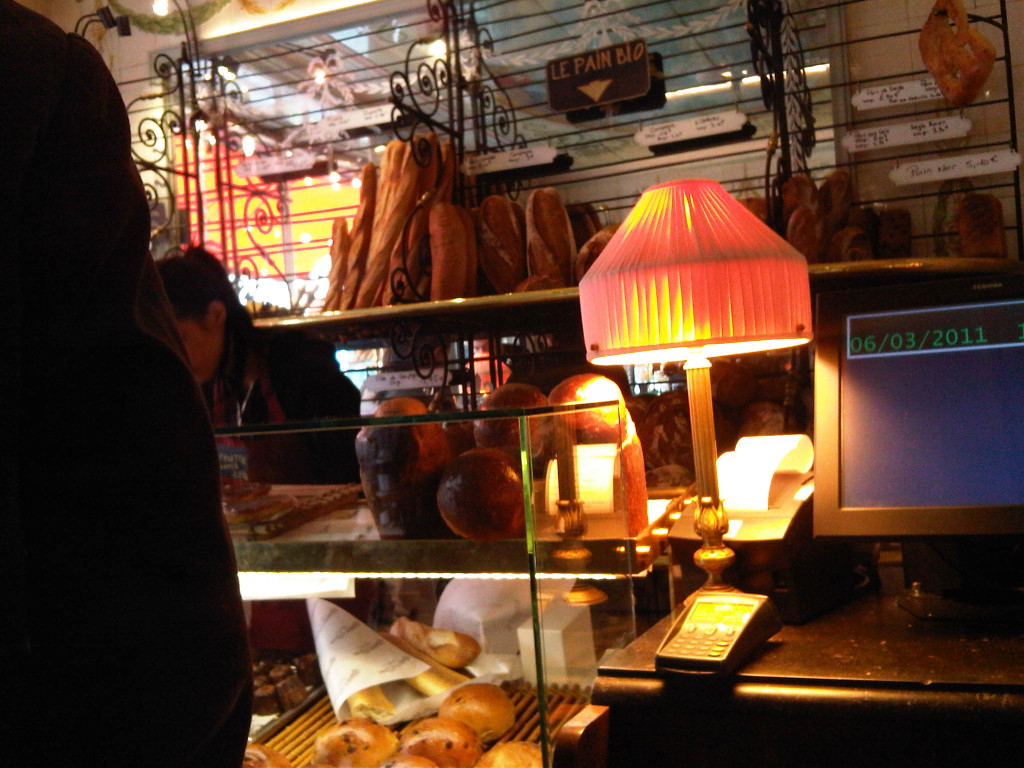 Having been unwillingly imprisoned at home for a few days (too long) – due to a silly flu – come Sunday, we jumped on our bus no. 63 (ignoring our sniffles and coughing), which takes us to our favourite "Boulangerie" / "Pâtisserie" in the "7eme arrondissement", the adorable "Moulin de la Vièrge".
Barging, as usual, into this most cosy and charming of cafés, we quickly grabbed our favourite round, marble-topped table, with rounded-backed, wooden chairs – it's our little home away from home.
After devouring our usual "express" and superb croissants – fluffy as air – we decided on trying their square wedges of pizza, and the lovely "quiches", which were all freshly baked, followed by our dessert – a delicately made "fraisier" – exquisite.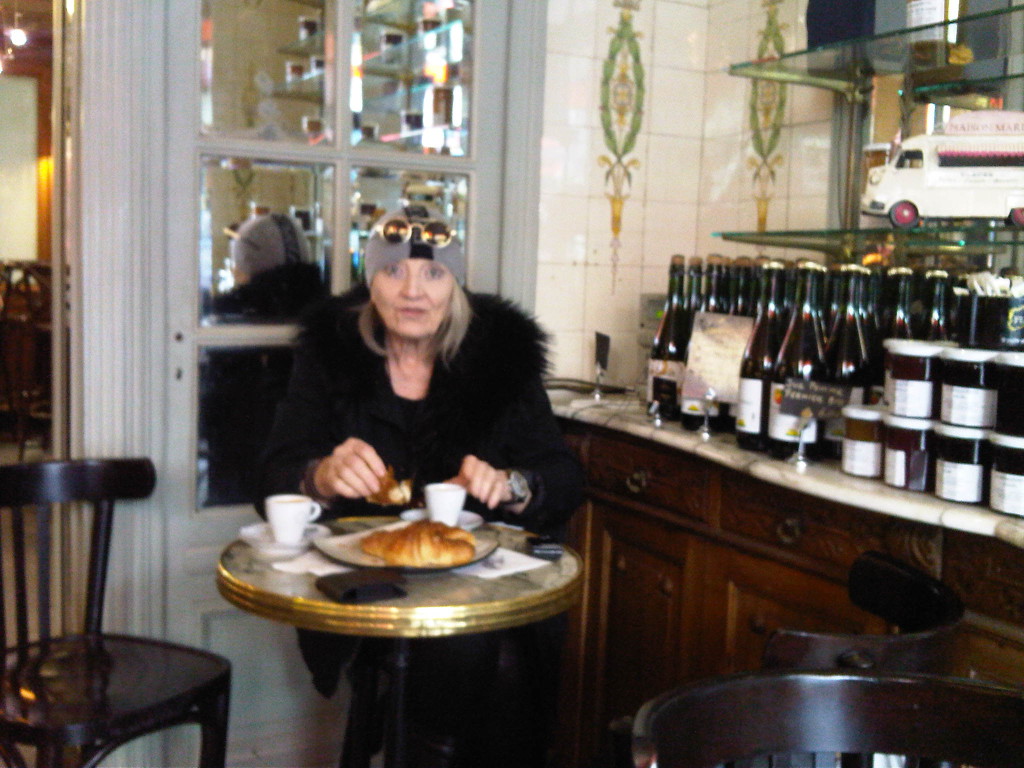 We're also addicted to the very special, dynamic, and cheerful service at this, our very darling little "Moulin".  Our friend Illianna and her team are truly amazing and very special indeed.  We're delighted to visit with them, and they said they love seeing us – so, we're all a very happy bunch…
Also, we do not leave without picking a jar or two of their low-sugar Jams, made with all varieties of fruit, which are elegantly stacked on the marble side-commode – delicious and healthy – as well as two of their long, hot "baguettes aux céréales et de tradition", and a bag of their beautifully baked "Madeleines" – Proust's favourites.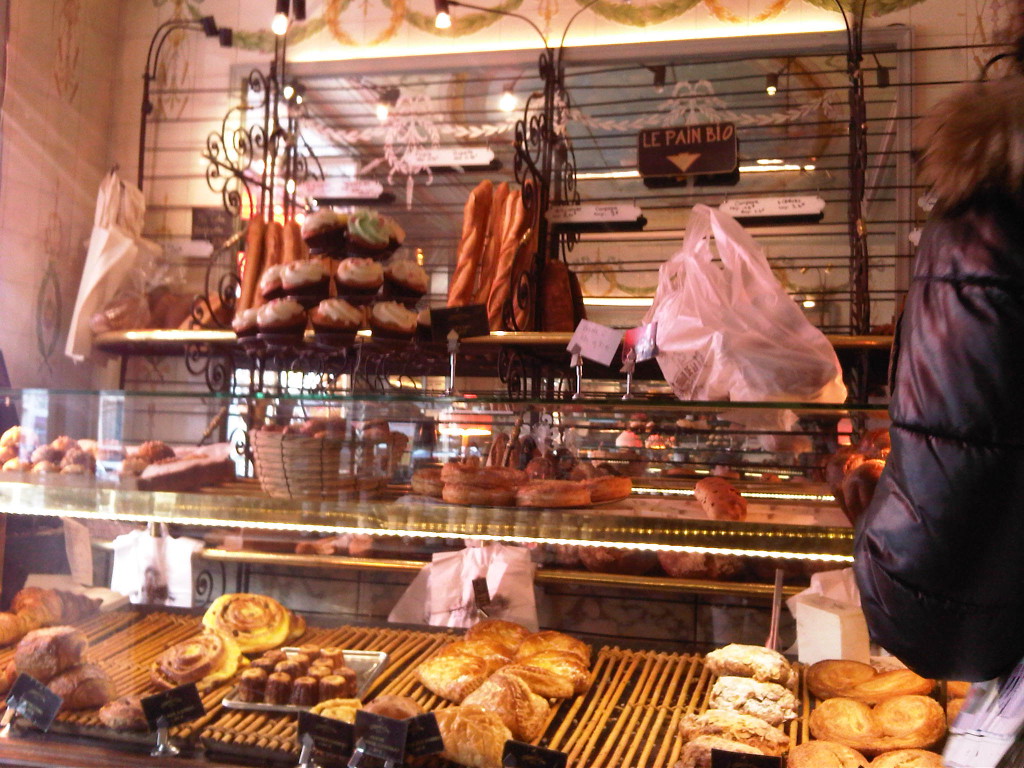 After saying our goodbye's and our definite "à bientôt", we meander down the quaint "rue Saint Dominique", with its intime, fashionable boutiques and some of the best restaurants in town, such as Jean-François Piège's highly acclaimed "Le Thoumieux", as well as the now famous, and much talked-about "La Fontaine de Mars", which the Obama's visited during their trip to Paris, among many others.
We are now ready to catch our bus back home, crossing the lovely bridge, with its stunning view of the Seine, taking us all the way to "Trocadéro", where we buy our "journal quotidien", some magazines, "et après tout ça", we head contentedly home.
"La vie est belle".
a.