Brigitte Bardot – "And God Created Woman"…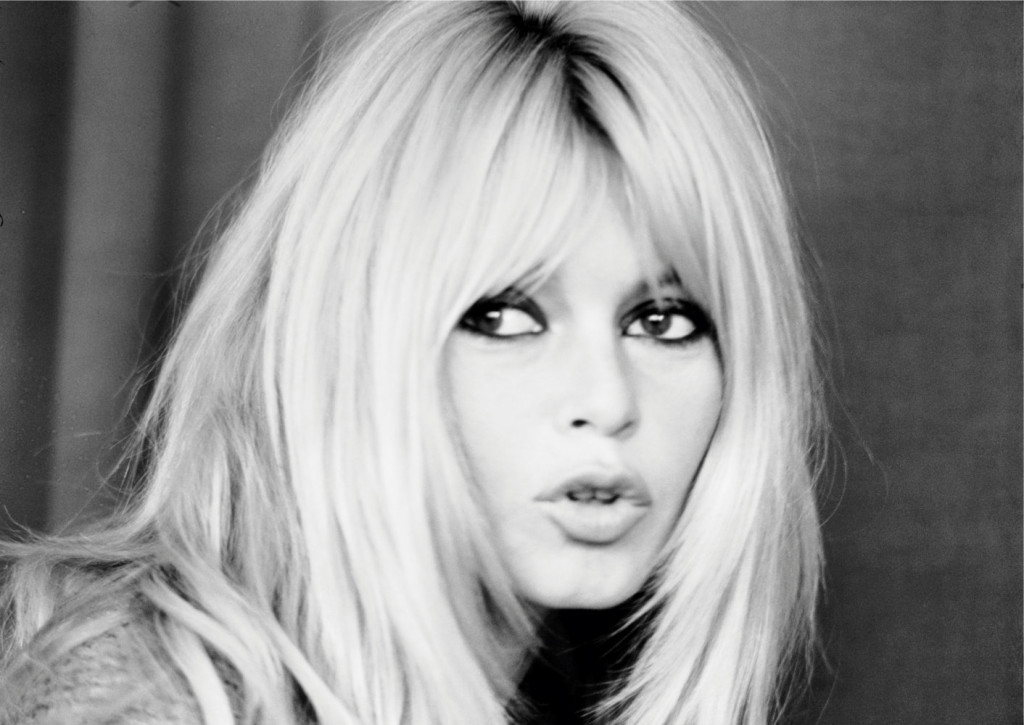 "And God Created Woman"…
Et Dieu… créa la femme" …
And Vadim created Bardot…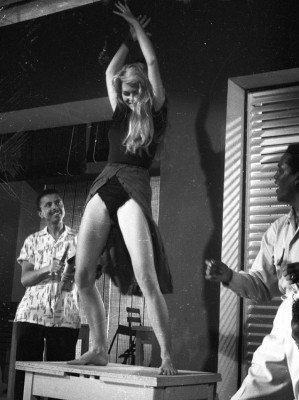 Brigitte Bardot.
Never in the history of cinema, "le septième art", has a name become so synonymous with the cult of the "Blonde Goddess"…
although during her career, she did catch the attention of French intellectuals, like Simone de Beavoir, declaring her "the first and most liberated woman of post-war France, in her essay "The Lolita Syndrome".
However, as a young girl, I was never a fan of this most legendary of French icons.
I was much more into "character beauties" – like Greta Garbo, Marlene Dietrich, Jeanne Moreau, Ingrid Bergman, Joan Fontaine, etc.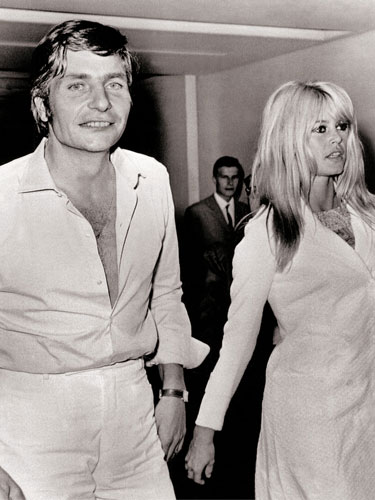 B.B., as she was and is known, was too frivolous, too "candy floss", if you like… with her "bouffant" over-bleached blonde hair, heavily kohled eyes, pouting mouth, and girlish sulks…
She was too treacle-sweet, too immature, too flighty, for my taste.
She did not impress me.
She did not get my admiration.
I adored the haunting beauty of Greta in "Anna Karenina"… and Marlene Dietrich in "Shanghai Express", mysteriously veiled in her black ostrich feather hats – her inimitably husky and seductive voice – singing "Falling in Love Again…" in "Blue Angel".
Rita Hayworth in "Gilda", dancing that devastatingly seductive dance, while singing "Amado Mio"…  The unforgettable Ingrid Bergman in "Casablanca", wearing a fedora hat, with a tear in her eyes, bidding the love of her life Humphrey Bogart farewell, while he tells her "Here's looking at you, kid".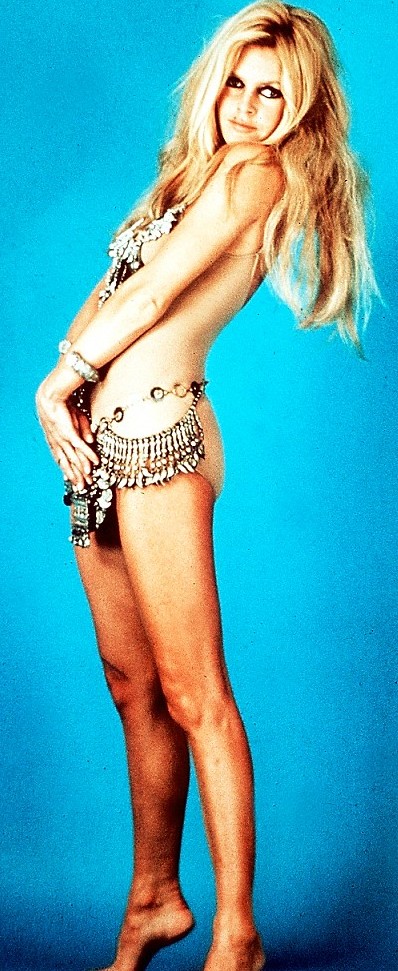 Patricia Neal, smouldering in "The Fountainhead", while seducing the irresistible Gary Cooper…
The strikingly beautiful Anouk Aimée in "Un Homme et Une Femme"… the beautiful Michelle Morgan… the magnificent Italian character actress Anna Magnani… the unforgettable Sylvana Mangano… and the adorable Audrey Hepburn.
One can go on and on…
Yes, I was – and still am – fascinated by these amazing women…
I identified with them in my manner, my style, and my well-documented love of "amour discret" – falling in love with the mystery of passion, rather than the obvious sensuality and sexuality that Brigitte represented and personified.
She was not my type…
She was not my style…
The whole B.B. phenomena left me wondering and pondering…
What is it about this pretty, pouty French girl that makes the whole population of the universe – worship and adore at her feet…?
We have tangible proof of that from our readers.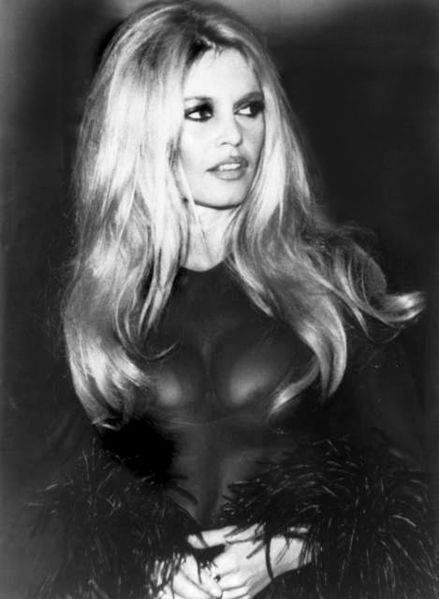 ..
"Je suis bouleversée".
We, at "Lettre de Paris", have noticed an amazing phenomenon…
Brigitte Bardot is still worshipped and adored.
People from the four corners of the planet have been clamouring for her.
She amazes… she fascinates…
They still remember her in "And God Created Woman", as she danced her sensuous dance, as well as her love affair with the legendary and iconic French singer and songwriter Serge Gainsbourg (who was devastated when she left him) – among many others.
Brigitte married Roger Vadim, who discovered her, as well as German industrialist Gunter Sachs.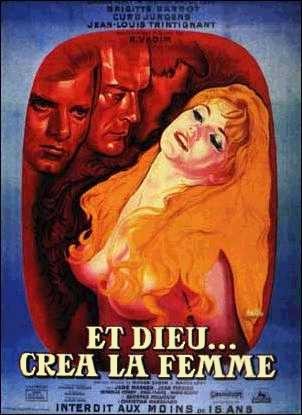 Her adoring admirers are besotted with her long blonde hair, magnificent huge kohled eyes, her rosebud pouty mouth and a figure to swoon over, among many of her other attributes…
Forget blondes like Gwyneth Paltrow, Madonna, or even Kate Moss of today – they do not seem to hold a candle to B.B.
She came…
She conquered.
The world will not forget her.
People are still besotted by her…
Brigitte Bardot –
Although I was never a fan,
I take my hat off to you.
You will shine brightly…
Forever…
a.