Michelle Obama – She Came… She Dazzled… She Conquered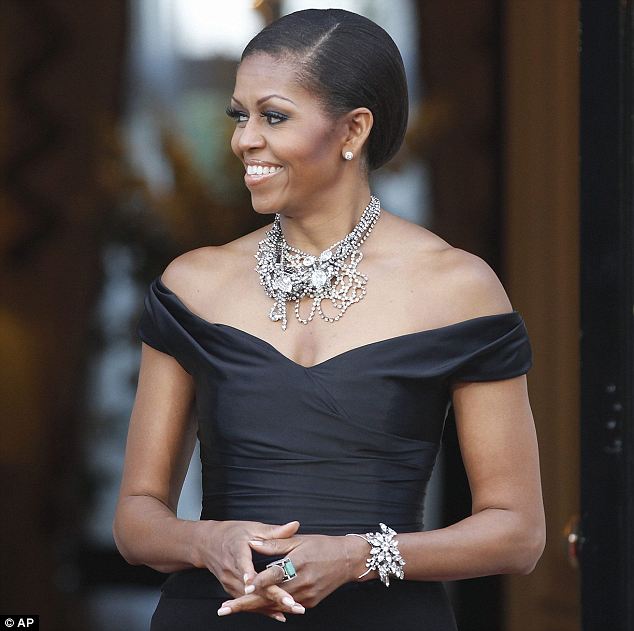 She came… she dazzled… she conquered…
The First Lady co-hosted a dinner, with President Obama, in honour of the Queen and Prince Philip.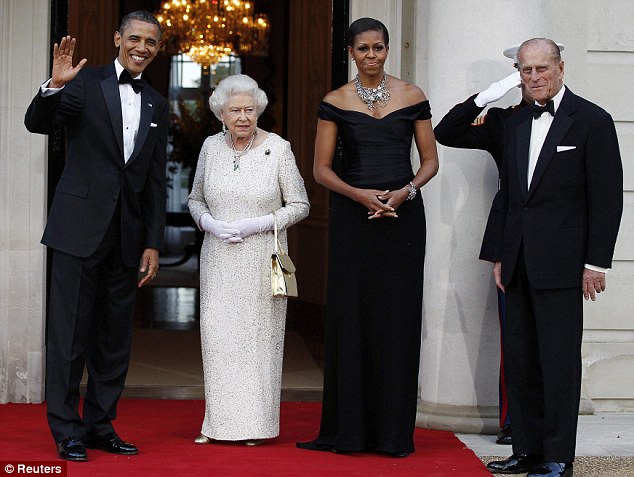 Michelle Obama dazzled in a stunning black Ralph Lauren evening gown, adorned with fabulous chunks of costume jewellery, a diamond necklace with its matching bracelet, by the Irish designer Tom Binns.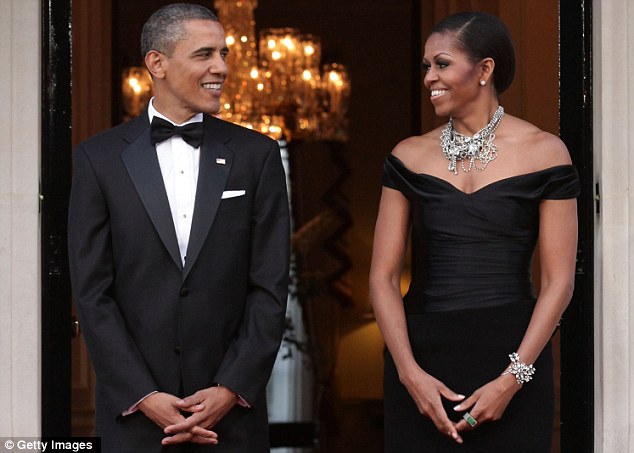 She looked regal in white… at the Queen's banquet.
She was breathtakingly beautiful in black… when they hosted the Queen at the U.S Ambassador's residence.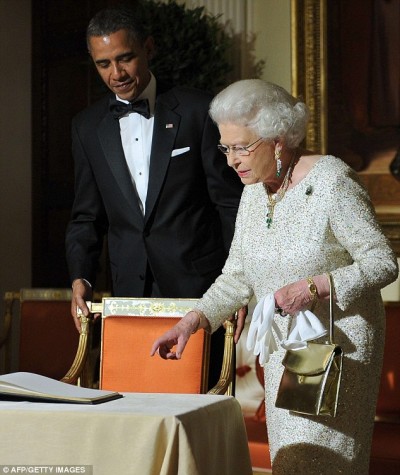 We have intimately followed the UK State Visit of the Obamas, where they were guests of the Queen and Prince Philip, at Buckingham Palace.
The President and the First Lady have both been – inspirational.
Today, we are paying homage to Michelle Obama – the magnificent, the cultured, the compassionate…
Quelle femme…
"Quelle Première Dame des États-Unies".
Michelle Obama…
An extraordinary woman.
We so admire you…
We so love you.
a.