Galeries Lafayette – A rooftop with a view…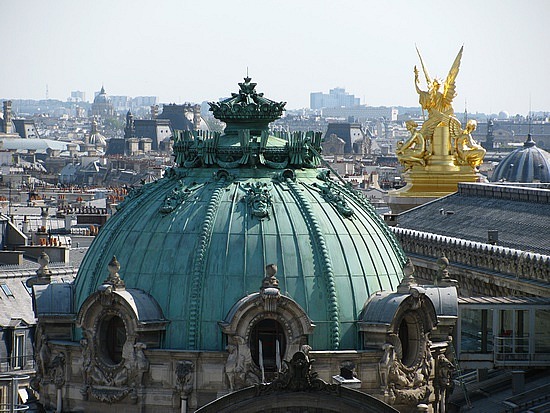 "Les Galeries Lafayette"…
The… "Harrods"… of Paris…
Has recently been refurbished.
It's been cold, dark, rainy and dreary à Paris…
"J'étais déprimé"…..
So when a friend invited me to meet with her at the "Galeries Lafayette"… I accepted the invitation with alacrity.
"Think cozy"… I told myself…
Since spending time at the "Galeries" is not one of my favourite pastimes.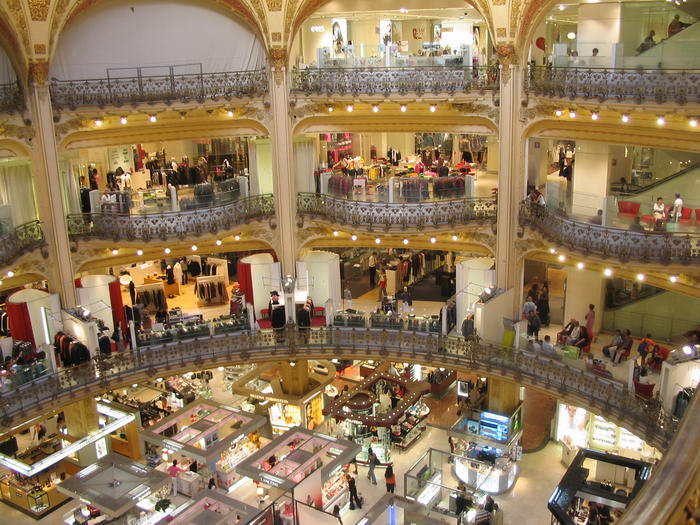 However…
I was pleasantly surprised…
Galeries Lafayette on boulevard Haussmann… was a "transformation"…
The whole "grand magasin" had been totally… refurbished… transformed… from the creaking "escaliers"… to the old-fashioned out-dated floors of fashion, that…
Did not excite…
Did not impress…
It was hectic… a bore…
Hence… I hardly set foot in it.
No more…
"Les Galeries"…
Have been revived…
Renovated…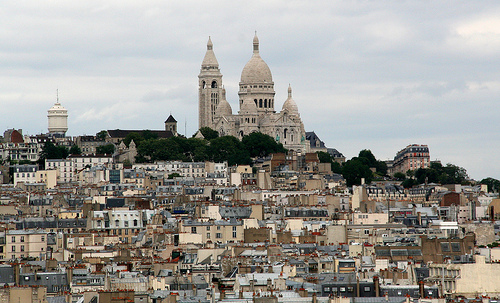 We walked on peach-coloured marble floors… escalators that moved beautifully… escorting us… floor by floor…
Where one encounters the genius of every imaginative designer… creative jeweller… the fabulous coveted handbags… to the maddengly desirable… "Louboutin" shoes…
Up till the sixth… where several scrumptuous new restaurants have opened their doors to the crowds… that enter through its portals daily.
Having had a delicious "déjeuner chinois" at "Le Sichuan Panda"… we stealthily climbed our way up to the rooftop of this historical establishment, founded in 1893.
The view from the top was…
Fabulous…
The rooftops of… "l'Opéra Palais Garnier"…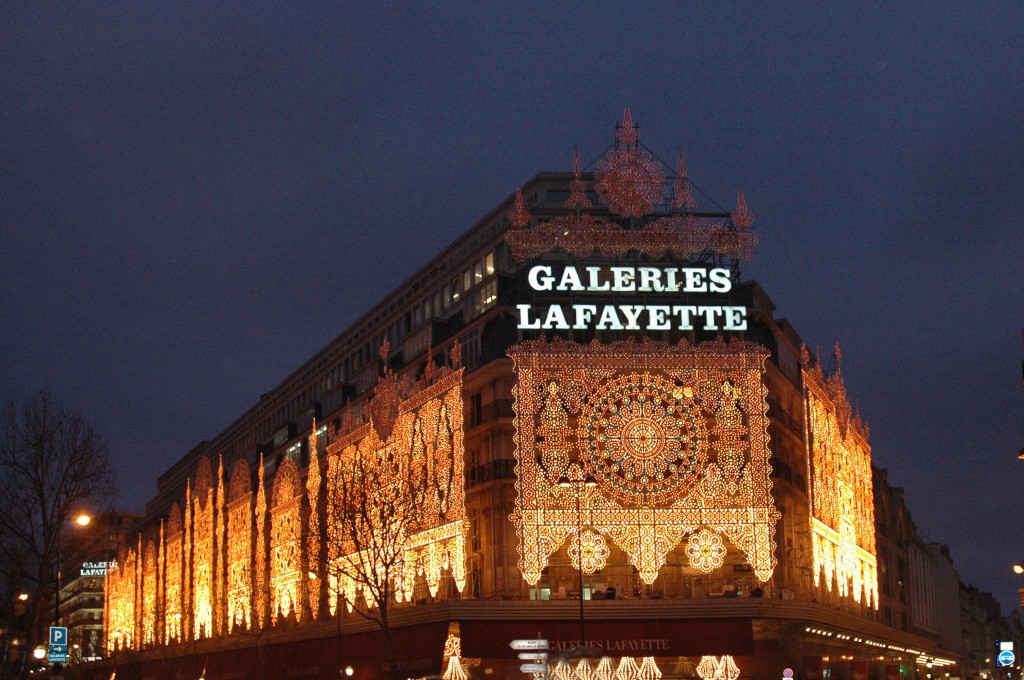 The view of Montmartre…
La Tour Eiffel…
L'Arc de Triomphe…
"Touts ces monuments légendaires de Paris"…
The vista was truly breathtaking…
"En plus", there is an excellent restaurant, "La Terrasse", which offers a delicate menu by Japanese chef Fumiko Kono, and the legendary "Pierre Hermé" for desserts… while enjoying the view from the top… so to speak…
On the third floor, there is a new "bio" restaurant "Lafayette Organic"… and on the sixth, the charming and much-loved ice cream vendor… "Amorino"… at the "Le Lafayette Café" …
Climbing down "les escaliers"… one can only admire the lovely hanging balconies… that over-look the ground floor… home to every world-famous perfume ever invented… designed… or displayed – from the legendary Chanel No. 5 to "La Maison Guerlain" perfumes, to Bulgari…
A haven…
A paradise…
"Pour les plus belles femmes du monde"…
Bravo…
Galeries Lafayette.
a.