Ralph Lauren – An American in Paris…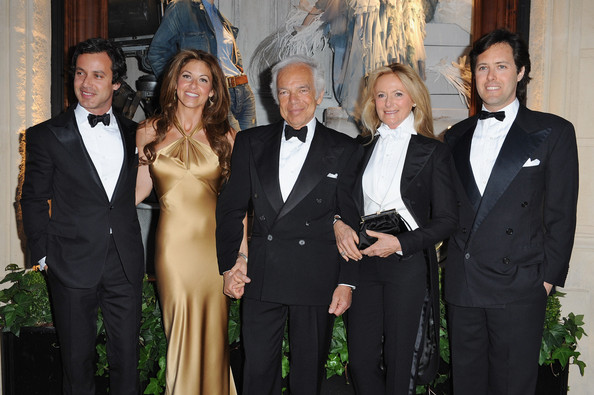 Ralph Lauren…
An American…
in Paris…
"Non… pas… Gene Kelly"…
It's…
Ralph Lauren…
The uber-stylish designer who took Paris by storm by opening "Ralph's", the "très chic" restaurant, in the very heart of Saint-Germain…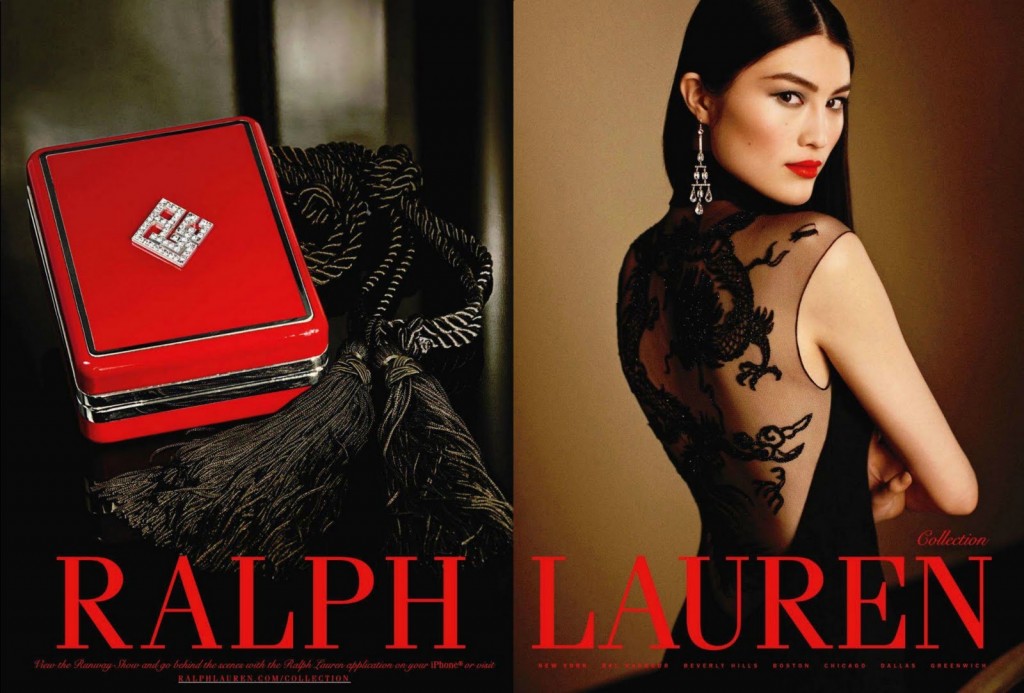 As well as his glamorous flag ship store… filled on six floors… with the most beautiful fashion, décor, and much-coveted… "objets du désir".
Ralph Lauren's fashion sense and style in clothes is the ultimate… in understated elegance…
His recent collection, magnificently influenced by Chinese culture… is every woman's dream…
From the red and black velour sling sandals with killer heels, to the plunging black back see-through net evening dress with Chinese dragon motifs, modeled by the stunningly beautiful Chinese model with the China-red lipstick and dangling "chandelier diamanté" earrings… are to die for…
This man knows… what makes a woman look like a… Zillion…
He's… an amazement…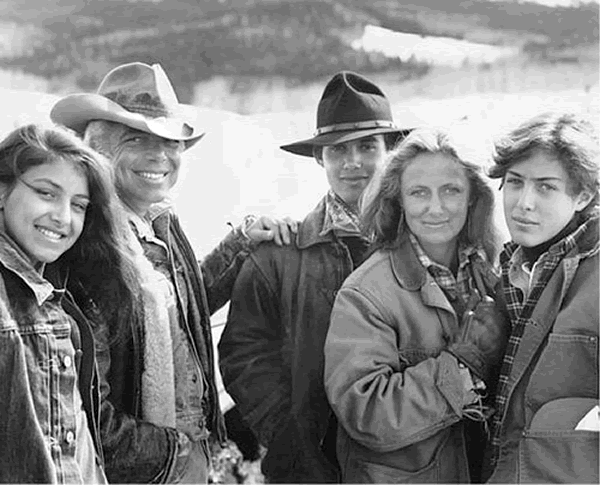 Ralph has built an empire… internationally… with sales of $ 5.6 billion world-wide.
His special ability… in defining a lifestyle… is extraordinary.
His success is based on being focused and working ferociously hard…
"the clothes that I design and everything I've done is about life and how people live and how they want to live and how they dream they'll live".
Lauren was born in the Bronx in 1939…  Even as a young man, he had a strong sense of style which he liked… "I was my own man"…
His creative concepts are amazing…  He awaits that euphoric moment when he feels he's… "got IT".
Married to his lovely wife Ricky for forty six years, he has a strong sense of family…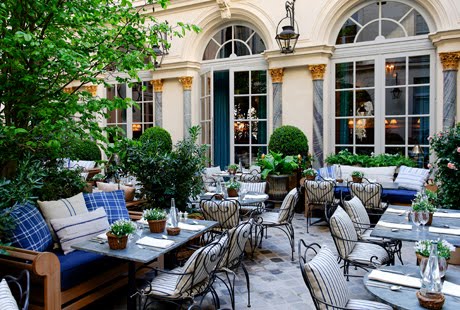 The gilded couple produced three grown children, Andrew, a movie producer, David, who's in business with his father, and their daughter Dylan, who has her own successful business.
They're a very close-knit family which had additional members marrying into the Lauren family… Lauren Bush, the niece of George W. Bush, married David… Paul Arrouet, married Dylan, who was lucky to have her weedding dress designed by the "Master" himself… her very own "pappa".
Earlier this year, he loaned his rare collection of vintage cars to Paris' "Musée des Arts Décoratifs", in an exhibition entitled "L'Art de l'Automobile – Chefs d'Oeuvre de la Collection Ralph Lauren".
Ralph Lauren has been awarded the "Chevalier de la Légion d'Honneur" by Président Sarkozy and handed the keys of New York City by Mayor Bloomberg.
He loved New York as well as L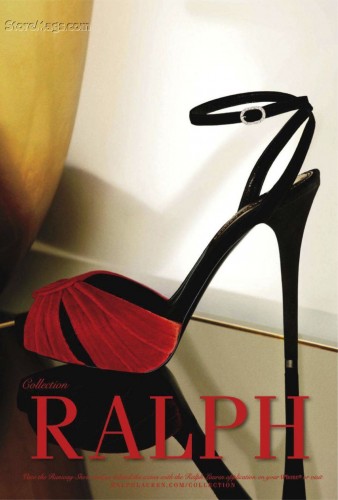 ondon… but Paris seems to have recently become his favourite city…
Having lunched at his lovely restaurant, "Ralph's', we vouch for the quality of its produce… the Angus beef comes from Lauren's ranch in Colorado.
The hamburgers were quite good… an all American dish in an American restaurant in Paris…
Just like… Ralph himself…
An American… "titan"…
A smooth operator…
In our "City of Beauty"…
Paris.
a.