"A Concert for Africa"… Homéopathes Sans Frontières…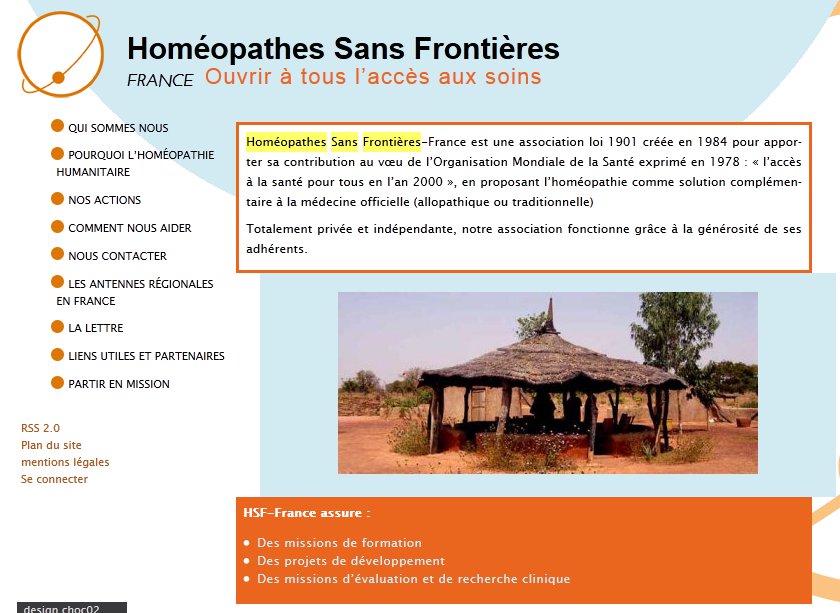 "Un concert pour l'Afrique"…
"A concert for Africa"…
Organised by three humanitarian… Non Governmental Organisations (or NGO's)…
"Homéopathes Sans Frontières"…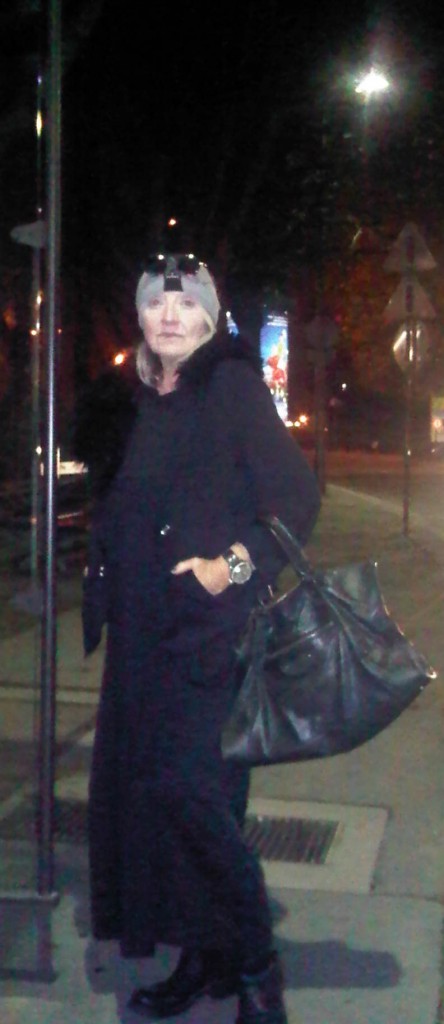 "ONG Benin Develop"…
"Les Enfants de Demain"…
On the occasion of raising much-needed funds for their missions in Burkina Faso and Bénin… in particular to finance the drilling of drinking water wells…
Homéopathes Sans Frontières… an independent humanitarian association established in 1984… facilitates and ensures access of the poorest countries to… Homeopathic treatments… and healthcare… complementary to conventional medical treatment.
Why Homéopathes Sans Frontières…??
1. Homeopathy… is effective in treating common and tropical diseases.
2. It costs… 5 to 20% less… than traditional medicines.
3. It offers… "les laissés pour compte de la santé" … additional possibilities of prevention and treatment… of those left without healthcare.
4. The organisation… provides support and training for local doctors… as well as pharmacists, nurses, etc. in Homeopathic practices, eventually creating Homeopathic schools in countries they operate in… developing the use of Homeopathy.
A piano and violin recital featuring performances by the piano soloist Nathalie Béra-Tagrine and the Russian virtuoso violinist Anton Martynov… is just what it takes to help acquire the necessary funds to aid such organisations achieve their worthy philanthropic work …

Nathalie Béra-Tagrine, the child prodigy and brilliant soloist, studied under the direction of her equally celebrated pianist mother Nadia Tagrine…
At age sixteen… Nathalie won "les premiers prix de piano et de musique de chambre" at the Conservatoire Nationale de Musique de Paris.  At seventeen… she won First Prize at the Casadesus International Piano Competition in Cleveland, U.S.A., which started her international career and saw her playing under the direction of the prestigious conductors… Lorin Maazel, Jean-Claude Casadesus, and Sylvain Cambreli…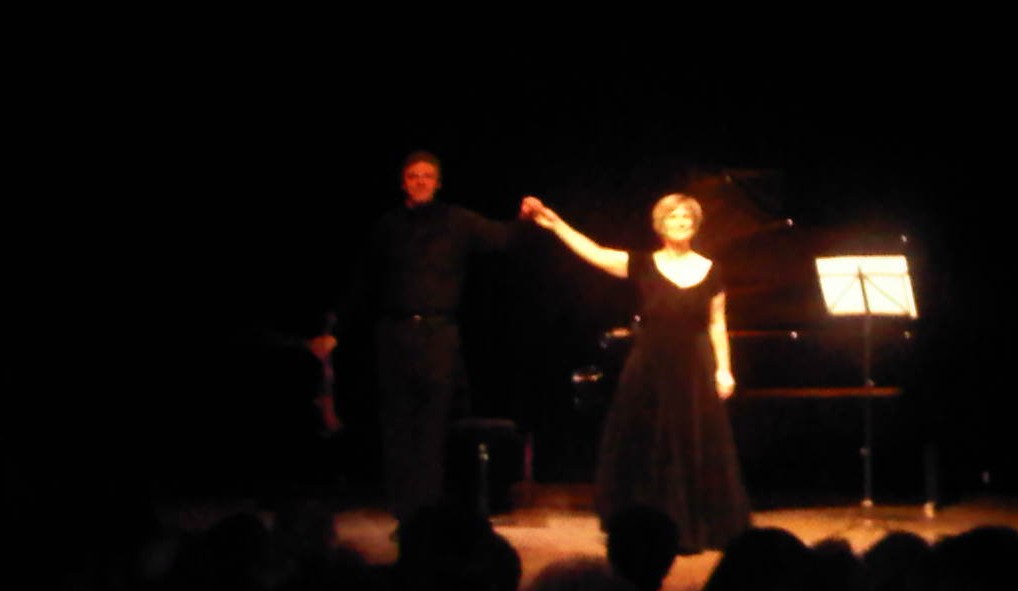 Although Tagrine is a concert pianist by profession, a professor, and a mother of four children, in recent years, the talented pianist chose to step away from performing to concentrate on teaching music…
Anton Martynov… was born in Moscow…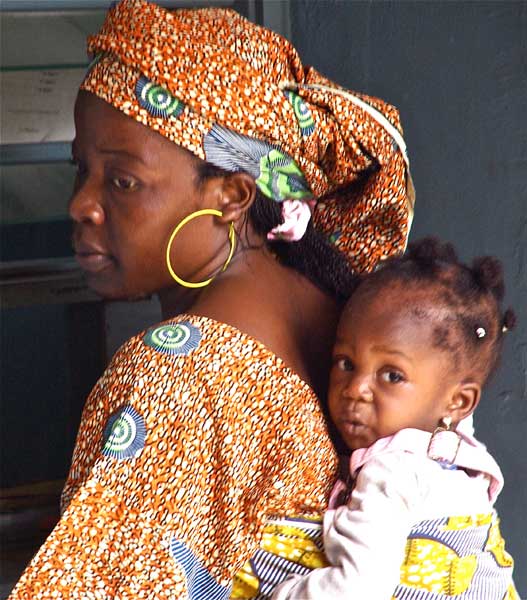 and studied with Elena Malkina, Vladimir Spivakov, and Valentin Berlinski at the "Acadèmie Gnessine" in Moscow… later with Dora Schwarzberg in Brescia, Italy.
Winner of the "Concours Internationale de Stresa", Martynov is solo violinist of the Milan Symphony Orchestra and the "Musiciens du Louvre".
He is also artistic co-director of the "Saison Rive Gauche Musique" in Paris since its creation in 2009.
"Salle AYDAR" in the 7th Arrondissement, where this worthy concert was held, is a… tiny gem… of a theatre…
"Intime"… cosy… is what comes to mind…
Taking our seats towards the back of the "salle"… we watched the Parisian audience file in… completely filling the compact theatre…
The ambience was… warm… convivial… full of happy chatter of the gathering crowd… in anticipation of the exciting event unfolding…
As the clock chimed exactly 8 p.m.… we were treated to… "un très beau film"… a lovely film… in an African village in Burkina Faso…
Watching the adorable African children and their families going about their daily chores, we were moved and dismayed by the meagre and impoverished conditions they exist in… yet, we were infinitely amazed by their happy, smiling faces…
They do not own… much…
Literally surviving on… nearly nothing…
Food is in short supply…
Water is sparse…
Precious water…

Thus… the concert…
Accompanying the silent emotive film was… David Roche… a young musician playing on a unique African instrument called the "harpe-luth burkinabé"…
Roche made his début on the guitar, aged twelve…  Inspired by West African music, at  the age of sixteen, he performed his first concert with a Senegalese percussion ensemble.  At twenty, after having explored… funk… reggae… gospel… afro-beat… jazz…. he composed and played with the Franco-Senegalese "chanteuse" Khadija Cissé in the group "Kadjan'sé", with whom he recorded his first album.
David now works as a versatile "polyvalent" instrumentalist… (kamele n'goni, kora, balafon, kalimba…)… in the pure West African tradition…
He played beautifully… we loved him…
We continued the rest of the evening… allowing ourselves… to be more than pleased… by the magnificent composers… performed by the brilliant, graceful, and elegant performers…
We were enthralled… by the melodicSchubert…  romantic Chopin… the powerful Brahms… the methodical mathematician Bach… the divine and dazzling… Mozart…
"A Concert for Africa"…
An unforgettable one…
A memorable evening…
With sublime composers…
Played by amazing… talented… musicians…
"Homéopathes Sans Frontières"…
"ONG Benin Develop"…
"Les Enfants de Demain"…
Accomplished their intention… their vision… their goal…
Collecting for their… charitable cause… more than was expected…
By a collective…
Body of humanity…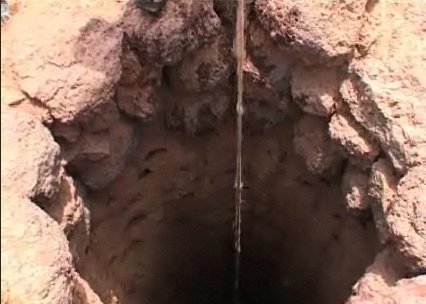 Caring…
For its fellow… "brethren"…
With…
Avec…
"Plaisir,… solidarité…
Emotion"…
a.
Further information on donating to Homéopathes Sans Frontières: