Alain Delon… A French Séducteur…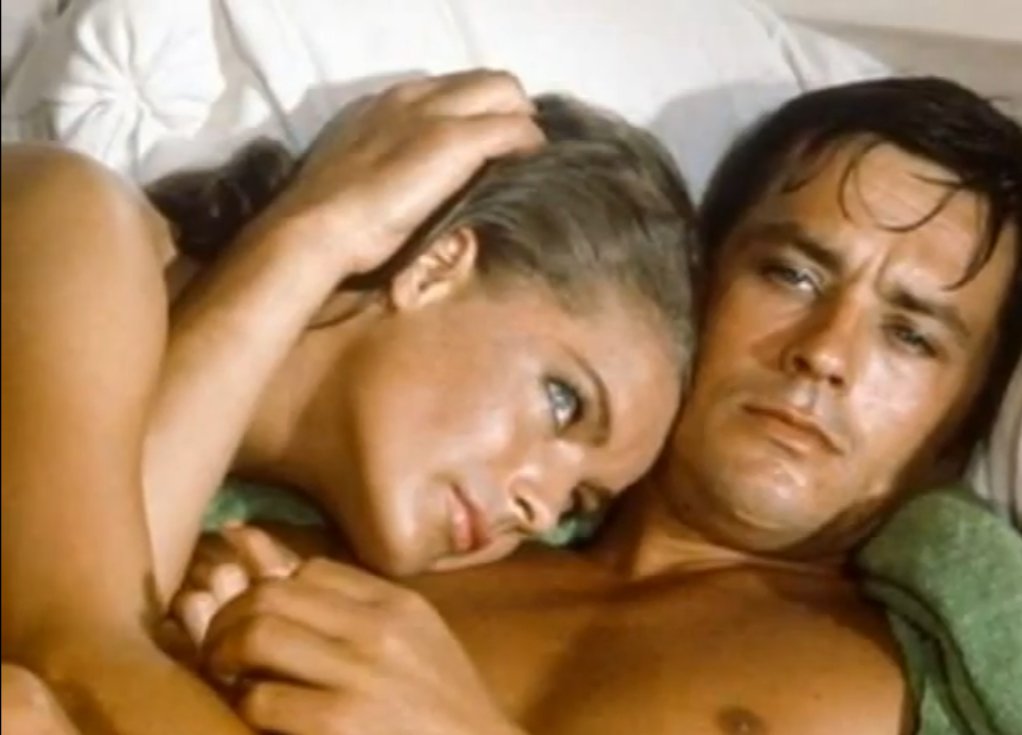 Alain Delon…
Something… about this…
Drop-dead gorgeous man…
In the way… he walks…
In the way… he talks…
IS mesmeric… seductive…
Dynamic… irresistible…
Devastating…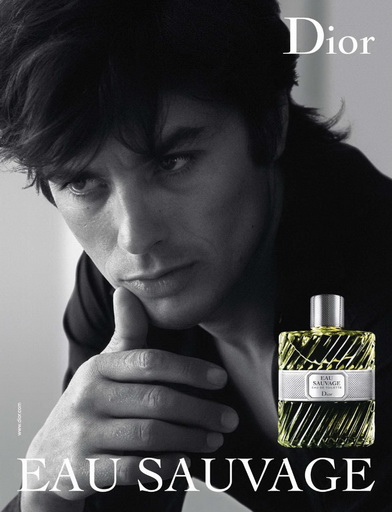 I first came "face-à-face" with the magnetic Delon… "sur scène"… in the theatre some time ago when we attended a play called… "Sur la route de Madison"…
He played the lead role in the adaptation of Robert James Waller's book "The Bridges of Madison County"… with his one-time partner Mireille Darc…
Which was also brilliantly acted in another adaptation by Clint Eastwood and Meryl Streep.
His performance was compelling…
Larger than life…
"Mon Dieu"…
"Il est… BEAU…"
"Je suis tombée amoureuse à ce moment là"…
The one and only… Alain Delon…
This week… the handsomest man on the planet…  was appearing on the Spanish society programme "Corazón"…
The suave and irresistible actor was bowing… deeper than deep… while kissing the hands of the delightfully youthful "Duquesa de Alba"…
Not only did he kiss her hands passionately… with fervour once… but went on and on… still bowing down deeply with great emotion… his hair… dashingly… romantically… tumbling around his beautiful "visage"… which was beaming with delight and respect at the silver-haired "Duquesa"… (who has recently married her… "grand amour"… the commoner Alfonso Díez)… who at eighty five years of age is arguably as charming and magical as he is…
Only Alain Delon could be so suave… charismatic… scintillating… charming… debonair… breathtakingly handsome… aged seventy six.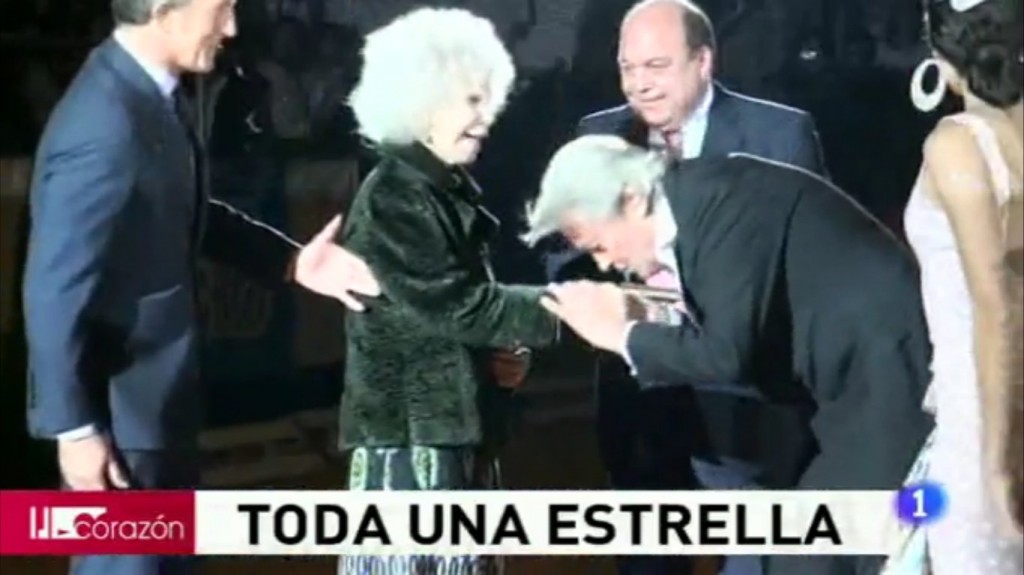 How dare he be so… unreasonably… devastatingly… seductive…??
"Swoon"…
A French actor…
Alain Fabien Maurice Marcel Delon…
Born 8th of November 1935… in Sceaux, a suburb of Paris…
Rose to stardom… aged twenty three…
He worked with the well-known directors… Luchino Visconti in the famous "Rocco and His Brothers" and again in "Le Guépard" (The Leopard)… Jean-Luc Godard… Michaelangelo Antonioni… Louis Malle… Jean-Luc Melville, who directed him in "Le Samouraî"… among others…
Delon's career took off at the Cannes Film Festival, where he was given his début role in the film "Quand la femme s'en mêle" by French director Yves Allégret…  He then appeared in the film "Faibles Femmes"… (Women Are Weak/Three Murderesses)… which was seen in the U.S., where he became a huge star internationally.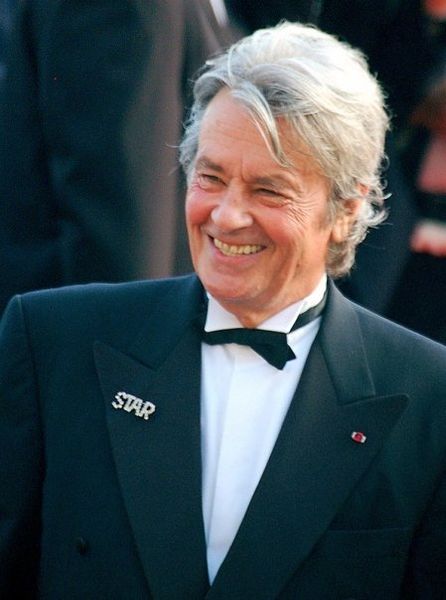 He met the… "love of his life"… actress Romy Schneider… when they co-starred in the film "Christine"… Delon also made his stage debut in 1961 in John Ford's play… "Tis Pity She's a Whore"… with Romy in Paris… directed by Visconti.
In 1964, Delon started a production company, Delbeau Productions, in association with Georges Beaume, after which he decided to start his own production company, Adel, which produced 27 films between 1968 and 1986.
He starred in his company's first film, "Jeff", then followed its success with the film "Borsalino", co-starring his rival Jean-Paul Belmondo, and directed by Jacques Deray, which became one of France's highest grossing films of the time.
In 1984, Delon was awarded the Best Actor "César" Award for his role in "Notre Histoire" by Bertrand Blier…
He also portrayed to perfection… the aristocratic dandy Baron de Charlus, a film adaptation of Marcel Proust's novel "Swann in Love"… that same year.
Following a few films that were box office failures, the "actor of actors" decided to retire from acting… but occasionally he does indulge in some roles…
In 1999, Delon acquired Swiss citizenship, where his Geneva-based company is based…
The businessman Delon has had a huge success in the formation of his company selling luxury products under his name, "Alain Delon Diffusion SA", such as a range of perfumes, as well as a variety of products, wrist-watches, clothing, eyewear, and even cigarettes… naughty…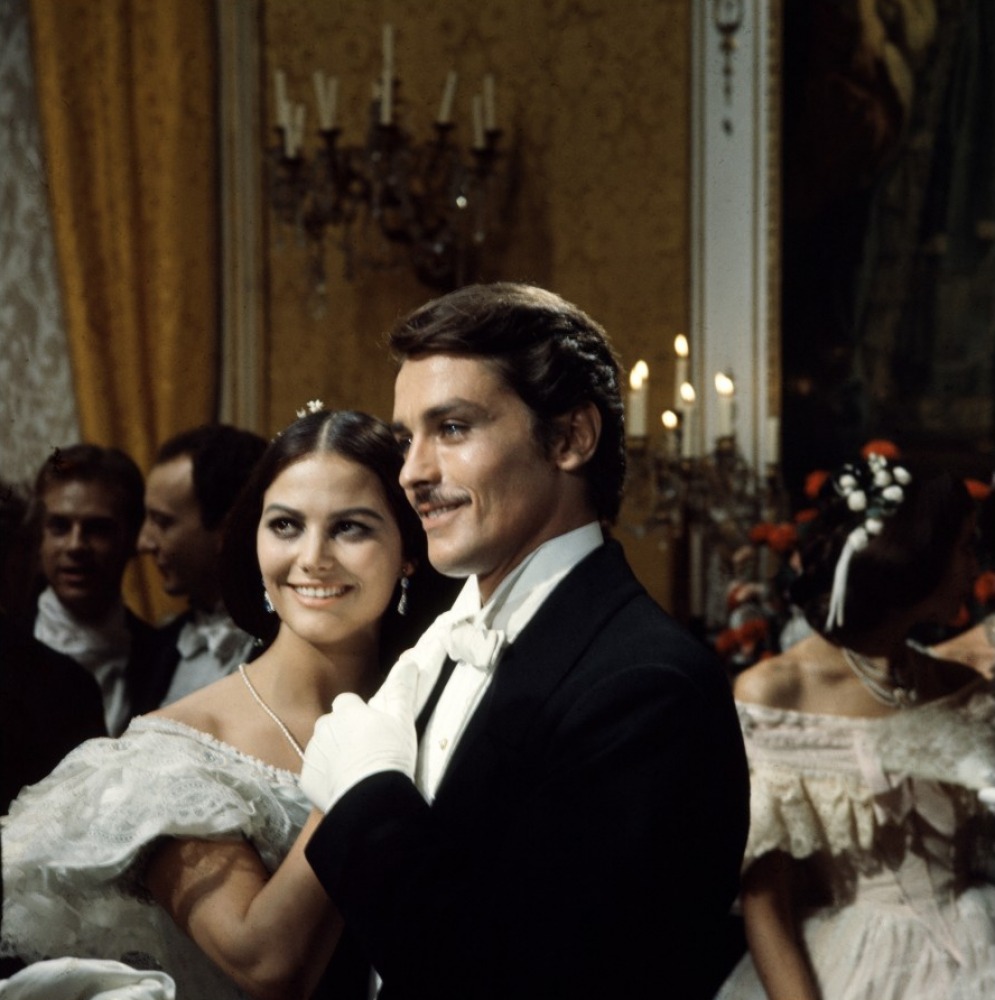 He was married to Nathalie Barthélemy, with whom he had his son, Anthony Delon, and partnered Rosalie van Breemen, the mother of his two youngest children, his daughter Anouchka Delon and his son Alain-Fabien Delon… as well as the fabulous… Romy Schneider… Mireille Darc, and Anne Parillaud.
Delon has been known to favour the macho and virile image… made famous by the great actors Jean Gabin and Lino Ventura.
Not only is he a great French lover and actor, but also a formidable collector of Art and has a passion for painting.  He's also a renowned connoisseur and vintage collector of fine wine…
An auction, held at Fouquet's on the Champs-Elysées this week by auction house Cornette de Saint Cyr, sold a part of Delon's impressive and massive wine collection of renowned vintages.
Alain Delon…
Magnetic…
Enigmatic…
Iconic… mesmeric…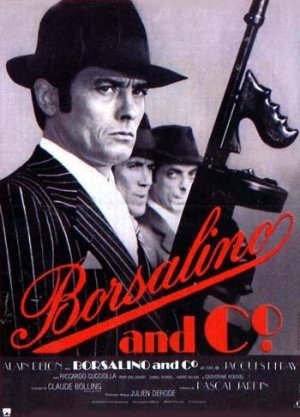 A legend…
Alain Delon…
More than you'll ever know…
The lovely…
"Duquesa"… and… I…
Will… "toujours"… be…
"Un petit peu"… "in love"…
With you…
Voila!
a.
NOTE: Please see earlier post entitled:  "The Duchess of Alba… weds… Alfonso Diez…" https://lettredeparis.com/2011/10/the-duchess-of-alba-weds-alfonso-diez/