A Chance Meeting… aux Deux Magots…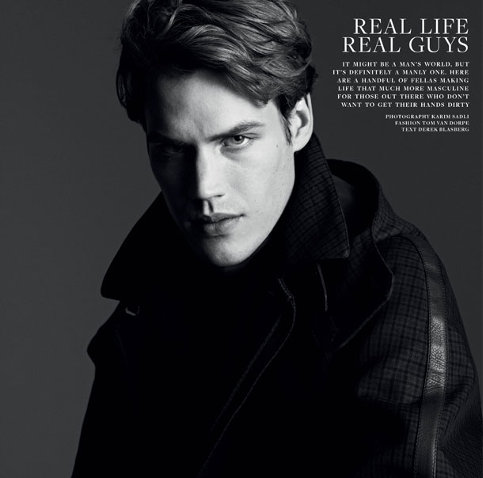 Chance meeting…
He's… tall…
Handsome… very…
Wearing… a black coat… with a stylish fur collar…
Clutching… a fur "chapka" hat in one hand…
A "moto" helmet… in another…
We're… at the terrace of "Les Deux Magots" café…
Reading… "les journaux"… and…
Enjoying… our chat… under the pale winter sun…
The tall… handsome guy… is still waiting…
We looked… we gazed…
Oohed… and… aahed…
He's… so… good looking…
Yes… he's… very handsome…
Is he a… model…??
"Peut-être"…
He edged…
Closer to our table…
Seemingly aware… that he was pivotal to our conversation…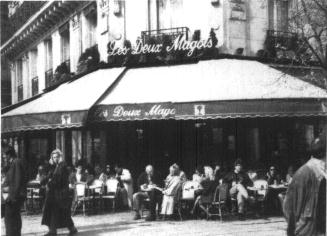 Out of the crowd… a girl materialised…
Rushed… towards our… "looker"…
Smiled, giggled, and hugged… the slim tall guy…
They seemed very pleased to be together…
Friends…??
Colleagues…??
We wondered… mischievously…
Aah… well…
While ordering our… "salade aux crottins de chèvre chaud"…
We noticed… that the attractive couple we've been so curious about sat… "à côté de notre table"…
Sighh…
The exuberant young couple… were smoking…
SHOCK HORROR…!
"Could you please move your cigarette… de l'autre coté…???"
"Of course"… he answered politely…
"Anyway… you shouldn't be smoking… it's not good for you"… we reminded him…
"Also, you're too handsome… to get ill"… we blurted…
"Ahhum… you're right"… he and his pretty friend offered….
But… continued smoking…
We concluded our dialogue…
Exchanged… e-mail addresses…
He's an American… living in Paris…
A New Yorker…
From the… fabulous City… that…
Excites…
Fascinates…
"Il est beau"…
"Il est un… gentilhomme"…
The young vivacious couple bid us… "au revoir"… upon leaving…
Yet another… delightful chance meeting… à Paris…
A lovely couple…
"Ils sont…
Charmant"…
We're… charmed…
VERY.
a.