Sophia Loren… The Napolitana Goddess…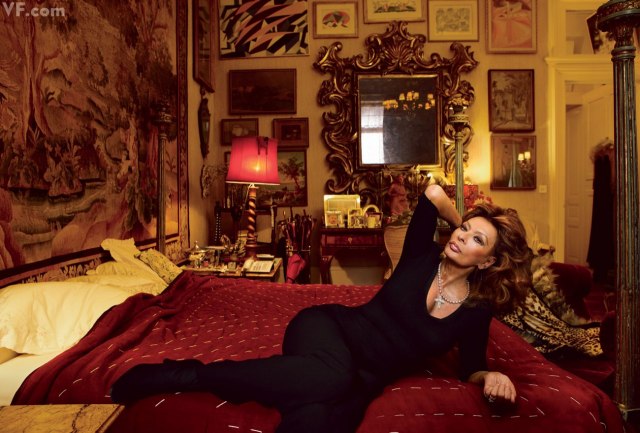 Sophia Loren…
Italian… actress…
A living… goddess…
Still… dazzling…
She's…
"The tower of… Pisa"….
"The Colosseum"…
An earthy… "Napolitana"… "I'm not Italian, I am Neapolitan! It's another thing!"…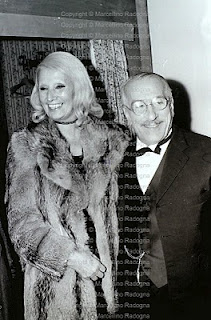 She… IS…
Italy…
A Greta Garbo fanatic myself… Sophia Loren… was never my favourite actress…
However, the film… "Two Women"… shifted my attitude… her performance in Alberto Moravia's wartime novel… of a young widow fleeing with her daughter from bombing raids, starvation, and brutality by Moroccan allied soldiers…
Was… magnificent.
"Before I made 'Two Women', I was a performer… Afterwards, I was an actress"… Sophia commented.
Of course… she was right…
Loren was nominated for Best Actress Award by the Academy… she was too insecure to attend the ceremony… she had retired to bed early…
The phone rang…
It was… Cary Grant…
Informing her… that she had won… the Oscar.
It was the first time the Award was given to an actress in a foreign language film…
Incredibly fitting…
Enormously gratifying…
For an illegitimate girl…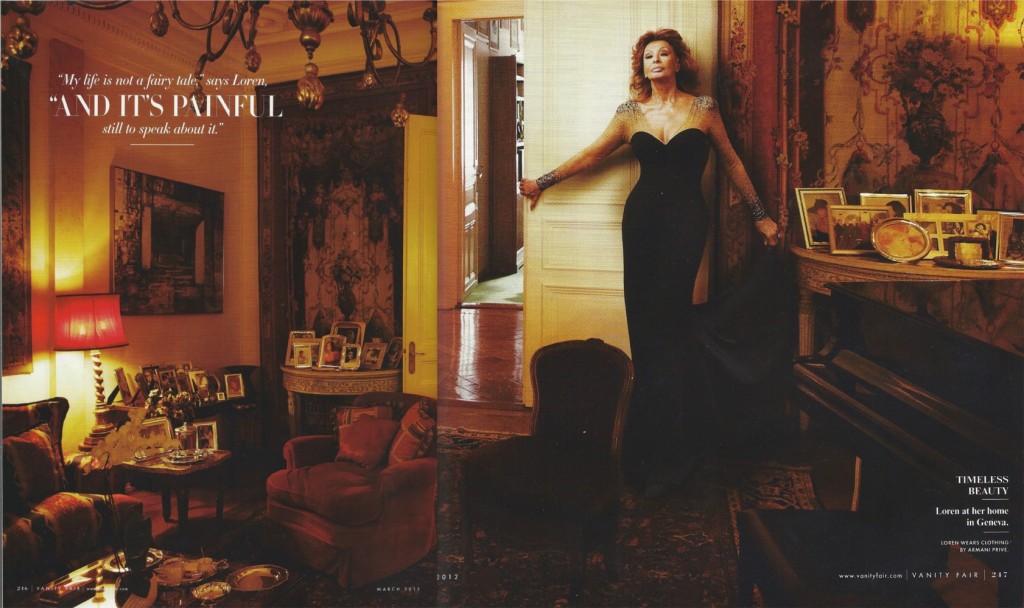 Sophia Scicolone… was born on September 20, 1934… in a charity ward for unmarried mothers… in Rome.
Raised in a town outside Naples… Pozzuoli… was throughout her formative years… taunted and derided for being illegitimate…
Romilda Villani… Sophia's mother… a Greta Garbo look-alike beauty was a frustrated actress… who was forbidden to achieve her dream… of becoming an actress…
"Everything I dreamed of for myself… has happened to Sophia… I live in her image"…
Romilda… dedicated her life to help her daughter achieve her stellar career in cinema.
She was not to be disappointed.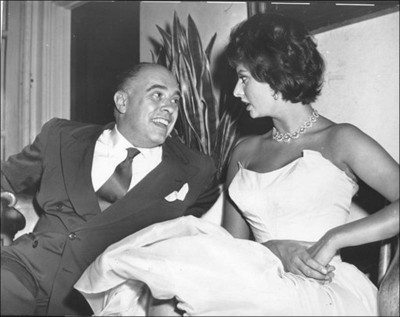 Carlo Ponti… the Italian film producer… her protector and mentor… (who became her husband)… was the other most influential person in Sophia's amazing life.
Ponti… at thirty eight… was twenty two years older than his young protégé.  He became a father figure… husband… a clever manager of her career.  An intellectual who studied law at the University of Milan… and worked in his father's law practice before he succeeded in his career as a producer… was still married when Sophia… aged nineteen… became his lover.
Sophia… had arrived.
"Presque"…
Legitimacy… is what she craved for… more than anything…  Sophia coveted the simple life… the ordinary things in life… "A legitimate marriage to Ponti… having children… a legitimate family… husband like everybody else".  She explained… "It was because of the experience I had with with my father"… who never married her mother and deserted them since childhood.
The word… "legitimacy"… was key… in her vocabulary.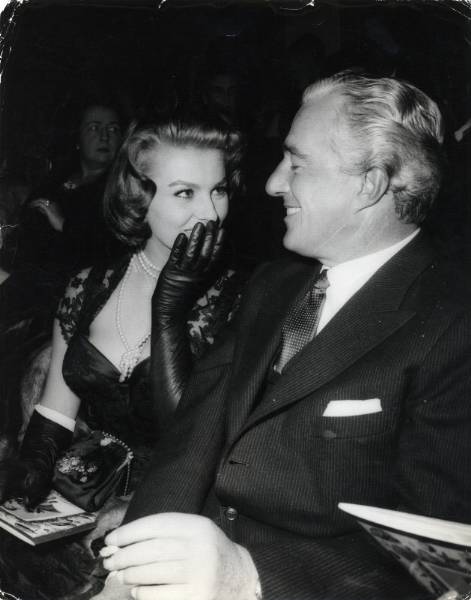 Vittorio de Sica… the dashing leading men on stage and films in the 1920's and 30's… and an esteemed director… became Sophia's acting mentor, who helped her become one of the most emotive… expressive actresses of her time… by liberating her from her inhibitions… releasing her inner passions… her rapacious laugh… her sensuous walk…
"You haven't lived… until you've seen Sophia Loren walking… bare legged and pregnant on the stormy streets of Naples, in 'Yesterday, Today and Tomorrow'… or walking through the war-ravaged Italian countryside… while balancing a suitcase on her head in "Two Women"…"… gushed… Roberto Benigni.
Sophia Loren and Carlo Ponti had two sons… Carlo Ponti Jr. and Edoardo Ponti…
She resides graciously and contentedly in her sumptuous home… in Geneva.
The Napolitan actress is still working…
In 2002… she appeared in her son Edoardo's film "Between Strangers"… and in 2009, she acted in the film musical "Nine"…
Sophia has a talent for portraying… "enormous empathy"… her son Edoardo described his mother… "when she laughs on-screen… everyone laughs with her… when she cries… everyone cries for her"…
"Typiquement"… Loren…
Sophia Loren…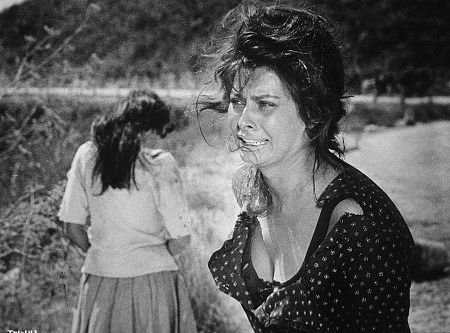 Still… sizzling…
Stupendously intelligent…
Legitimate… in every way…
Dazzling…
Is… still… a…
Living…
Goddess…
a.