Brigitte Fontaine… She is an Amazement…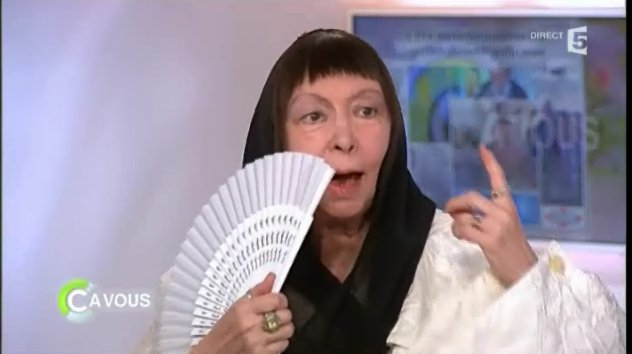 Brigitte Fontaine…
A riveting figure…
Was wearing…
A white kaftan-like robe…
With a black head-dress… worn in the Arabian fashion…
She was also carrying an ivory fan… which she kept fluttering around her expressive face with the huge brown eyes…
Watching her on the refreshingly exciting "C à vous"… programme on the local "France 5" channel… not the usual…
Whimsical… deliciously eccentric…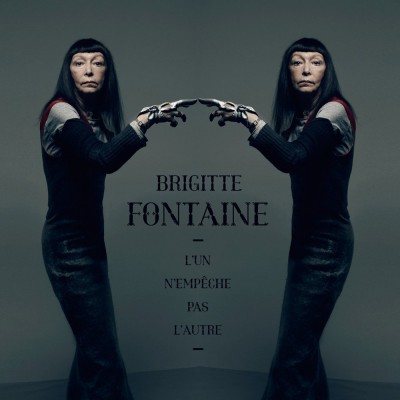 Interestingly fascinating…
Different…
She looked… amazing…
Brigitte Fontaine…
Born on the 24th of June 1939 in Morlaix… in the Brittany region of France is…
An "avant-garde" singer…
A novelist… writer… actress… playwright… and poet…
She practised unusual musical styles and collaborated with celebrated musicians… such as Michel Colombier… Jean-Claude Vannier… Areski Belkacem… Antoine Duhamel… Grace Jones… Gotan Project… The Art Ensemble of Chicago… among others…
Both her parents were teachers… she developed her writing skills early in her youth…
At seventeen years of age, she made the move to Paris… to hone her talent as an actress.
Later… in 1963… she started her singing career… appearing in several Parisian theatres… where she interpreted her own projects…
With Jacques Higelin and actor Rufus… she created the play… "Maman j'ai peur"… (Mother… I am afraid), which was performed at the Vieille-Grille theatre and then at the Théâtre des Champs-Elysées.
It was an immediate success and had such critical acclaim… that it played for more than two seasons in Paris… and later toured throughout Europe.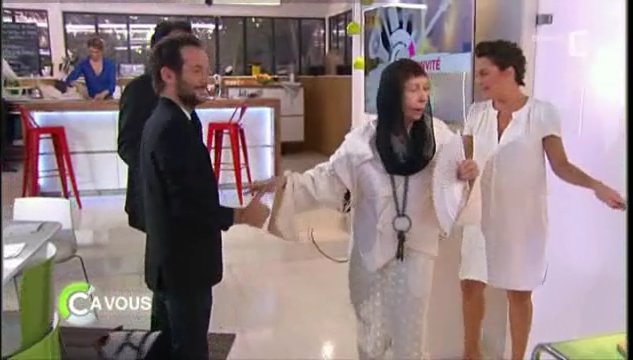 In 1965 and then 1968… she made one "avant-pop" and one "free jazz" album… with Jacques Higelin…
In 1969… she began a long collaboration with "Kabyle" musician Areski Belkacem… and went on… along with Higelin… to produce "Niok"… an innovative spectacle of theatre and song.
Thereafter… Fontaine wrote a collection of works in free verse and prose… which became the show… "Comme à la radio"… which played at the Théâtre du Vieux-Colombier before becoming an album… which was recorded with… The Art Ensemble of Chicago… this marked a clean break with traditional French songs… and were her first steps into "world music".
In 1969 to 1979… this incredibly talented artist became a major figure in the French underground.  Over the span of six albums… she explored different methods of writing by rejecting the use of rhyme… she… with very little means… recorded songs which dealt with humour… or grave subjects… according to her mood…
Depicted was the subject of mortality in… "Dommage que tu sois mort"… life in… "L'été, l'été"… alienation in… "Comme à la radio"… injustice in… "C'est normal"… racism in… "Y'a du lard"… and making fun of herself in… "L'Auberge (Revolution)"…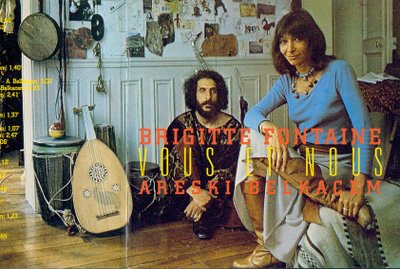 The Areski-Fontaine duo partnership… in the albums "L'incendie" and "Vous et nous"… are comparable to the record "Histoire de Melody Nelson"… by Serge Gainsbourg… and Jean-Claude Vannier… particularly due to the ""enthusiastic remarks made by members of the band Sonic Youth in the Anglo Saxon press".
Travelling extensively and giving concerts in Tokyo, Japan and other Japanese cities… during the eighties… principally devoting herself to writing and the theatre… Fontaine had to wait for five years for a French label to distribute her new album "French Corazon"… the video of the single "Le Nougat"… prepared the public for her return as a singer on the French stage with a concert in 1993 at the "Bataclan".
An album co-written with the established French singer/song-writer Etienne Daho in 1995 was followed by a concert at the iconic Parisian concert hall… "l'Olympia"… in 1996.
Her  2001 album, "Kékéland"… and "Rue Saint-Louis en l'île" of 2004…  saw collaborations with prestigious artists such as Sonic Youth, Noir Désir, and M.
In October 2006, Fontaine appeared at London's Barbican Centre, together with Jarvis Cocker, Badly Drawn Boy and and other English artists… and the first public performance of her mythical… "Histoire de Melody Nelson".
There followed a series of concerts, tours, and appearances at music festivals in 2007 for Fontaine… including a series of intimate concerts given on a barge anchored under the "Pont des Arts"… on the river Seine in Paris…
She also found time to write the lyrics for a new single by the French singer Olivia Ruiz…. "Partir ou rester".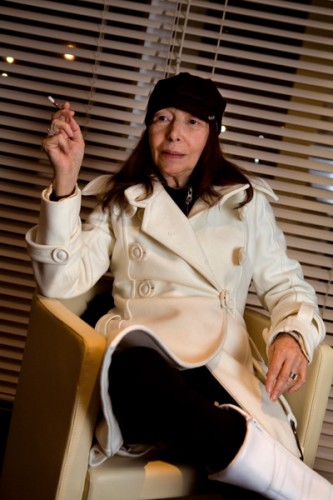 In  2008, a new album titled Prohibition and produced by Ivor Guest and Areski Belkacem included collaborations with Grace Jones and Philippe Katerine.
She received… in February 2010… "le Prix de l'humour noir du disque"… a prize for best "dark humour" on an album…
In March 2011, a new album, entitled "L'un n'empêche pas l'autre"… also produced by Ivor Guest… contained duets with Grace Jones, Bertrand Cantat, Arno, Emmanuelle Seigner, Christophe, Jacques Higelin, and Areski Belkacem.  In the same year, she performed on the stage of the "Bataclan" with French singer Mathieu Chédid, Jacques Higelin, Grace Jones, and Areski Belkacem.
In July 2011, Fontaine started filming in Le Grand soir, the new film of Benoît Delépine and Gustave Kervern, where she plays the mother of French actor Benoît Poelvoorde and "Dupontel… while Areski Belkacem plays their father.
Brigitte Fontaine's popular audience has been greatly enlarged since the beginning of the year 2000… and her television appearances are never "banales"…
As a humanitarian and libertarian, Brigitte Fontaine also demonstrates this in her actions, such as when she signed the "Manifeste des 343", defending the rights of women to abortion in 1971 and 2011… her outspokenness from 1990 against the wars in Iraq… and her support for foreigners without papers in France…
Fontaine is also a well-published author of works such as La Bête curieuse, Nouvelles de l'exil, Travellings, and Le Bon Peuple du sang.  In March 2012… she published her eighteenth book, a novel called… Les Charmeurs de pierres…a Celtic and magical novel  recounting the myths, customs, loves, adventures, exploits, and trials of "Bedjaïa" and "Ivor"… with poetry and imagination.
In March 2012, Brigitte Fontaine received the "Médaille Vermeil de la Ville de Paris"…
"Grande dame de la chanson française, auteure, poétesse et romancière reconnue, Brigitte Fontaine recevra ce jeudi 22 mars 2012, des mains de Christophe Girard, l'adjoint à la culture, la médaille Vermeil de la Ville de Paris pour l'ensemble de sa carrière… Un honneur pour cette artiste aussi excentrique qu'attachante pour qui "l'écriture est une gourmandise"…"
Brigitte Fontaine…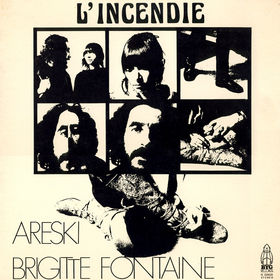 Prolific creator of…
Original lyrics…
Books…
Performer…
Artist… par excellence…
Is thrilling… exciting…
She is an…
Amazement…
a.