Midnight in Paris… Woody Allen's… Bit of Whimsey…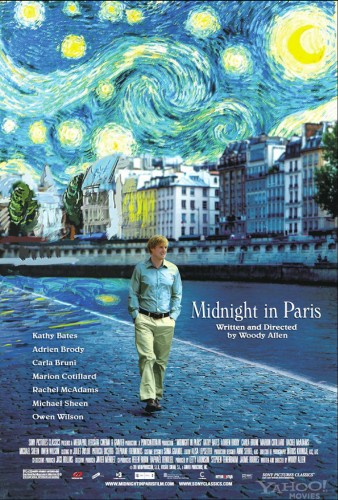 Woody Allen's…
"Midnight… in Paris"…
Was…
A… disappointment…
It promised a lot… but did not deliver…
Having missed viewing it in the Parisian cinemas… and watching the quirky… brilliantly imaginative Woody in several interviews…
Stutteringly… charming…
Muttering… his take…
On the movie he was shooting in Paris… while name-dropping heavily… the fact that Carla… Carla Bruni Sarkozy… "Oh… mon Dieu"… was taking part in his movie…
"Imaginez-vous"…
Carla… "La Première Dame de France"… actually appeared in his movie…
Ah… well…
We were expecting… MUCH!!
Watching… the long-awaited much-hyped film on our very own "Canal +" in the evening… with a glass of red wine… and bated breath…
Expecting… the unexpected… the unusual… the romantic…
That… "je ne sais quoi"… something… that will fire our imagination… exalt us into moments of sheer romance in the city… that was created for Love…
It… did… NOT…
Happen.
"Désolée"… Woody…
This… WAS NOT… my Paris…
Not… "l'ésprit"… of the city…
I… adore…
The… city…
That… is Love.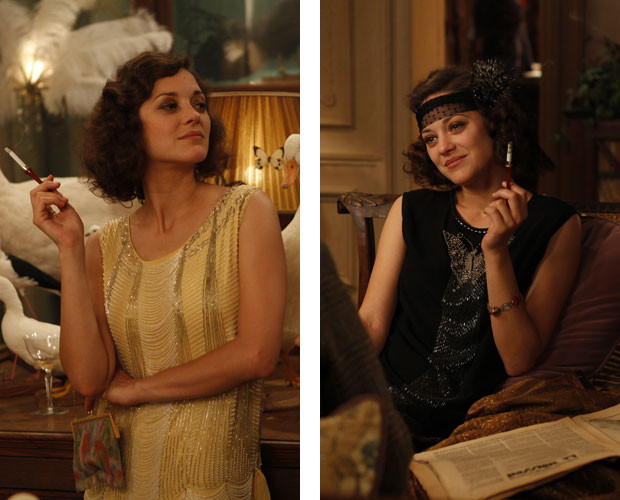 Woody Allen's…
"Midnight in Paris"…
Was…
Stilted…
Contrived… managed…
Wooden…
The American family abroad… was a tired plot… which we have seen many times before…
The spoilt daughter… of the wealthy doting industrialist-father and adoring mother… discovering Paris from the luxury of the Bristol Hotel…
Her… fiancé…
WAS… Woody Allen… himself.
Owen Wilson… looked like Woody… ("mais… un petit peu plus beau")… talked… and walked… like him…
So far… so… NOT… amazing.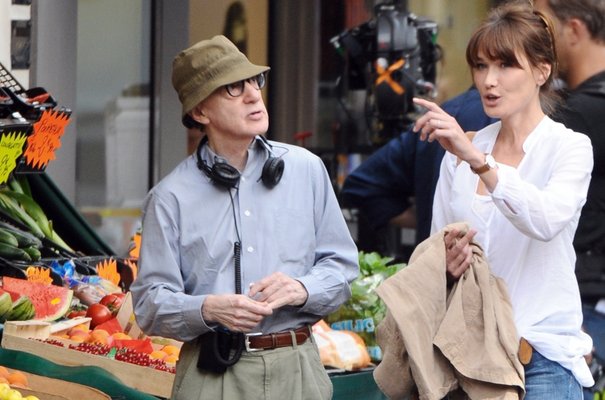 The rest of the… imaginary cast… of 1920's Paris…
Zelda and F. Scott Fitzgerald… Picasso… Man Ray… Cole Porter… Luis Buñuel… Josephine Baker… (with the exception of Gertrude Stein… of whom Kathy Bates did an interesting personification… as well as the handsome… articulate Hemingway… the surrealistic Dali)… were a… PALE IMITATION… of the original characters…
Marion Cotillard's part as "Adriana"… (Owen Wilson's love interest)… was not an Oscar-winning performance…
The fantastical scenes of the… principal character… re-living the twenties era in Paris…
Were NOT engaging… NOR convincing enough…
For US… to delve deeply into that most magical moment… of being transported into that divine period… when those geniuses of Art…  literary icons… inhabited the dazzling city of 1920's Paris….
The… magic… of…
"Les Années Folles"… the "Roaring Twenties"…
The… brilliance… glamour…
Of a… fascinating decade…
The… romance…
Did… NOT… happen…
"Midnight in Paris"…
Is…
A… mildly entertaining…
Charming… film…
That… DID NOT…
Come-up…
To…
Our… expectations…
In spite… of the…
Lovely… Carla's…
Very… pleasant…
Presence…
And…
Woody Allen's…
Striking… imagination… and…
Whimsical…
WIT…
a.