Astrid… À Bientôt… À l'Été Prochain… | Côte D'Azur Travel Series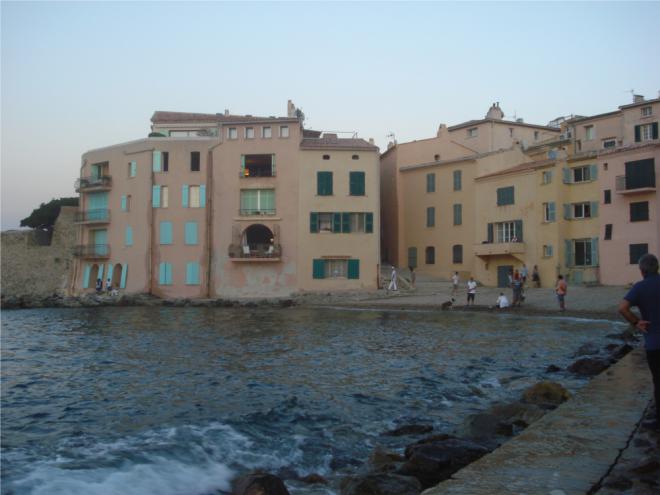 Astrid…
Is the… first personality…
We meet… when we arrive…
And the last… when we leave…
Our… beloved…
Saint-Tropez…
A… capable professional…
With wavy romantic… long blonde hair…
Astrid…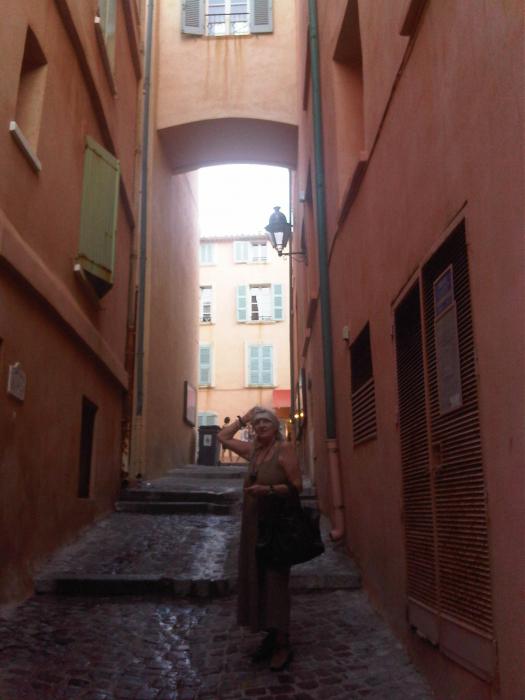 Is a lovely person and friend… whom we liked from the very first time we met… in our favourite… "village de Saint-Tropez"… is the owner of her own company…
Upon arriving… to our destination on our… "vacance d'été"… we call Astrid… who immediately makes us feel… "tellement bien accueillis"…
Welcome… buffered…
At home… away from home….
Saint-Tropez… is in the Var department of… the Provence-Alpes-Côte d'Azur region of south-eastern France… on the French Riviera.
Although this beautiful village is known for its famous and wealthy guests… from oligarchs… to yacht owners… as we have reported in several of the articles we have written over the course of the "Côte D'Azur Travel Series" in Lettre de Paris….
There is in fact another side of the Saint-Tropez… we love…
The tiny bay… of La Ponche…
With its "maisons de pêcheurs"… snuggling up to where the waves play wild and free… hitting the rough slate-gray rocks of granite… with large white and black seagulls… playfully delighting in…
Gliding…
Meandering…
Among the skies of blue… unhindered by clouds… sometimes dipping into the cool waters of the sea…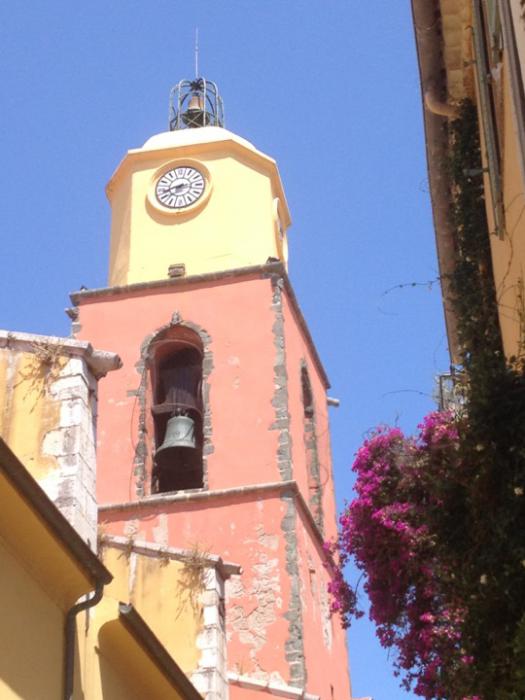 Catching… a fish or two…
Dreamily lingering on… we watch the huge orb of the sun… of burnt orange and pink… a magnificent view of the omnipotent sun… dipping…setting into the sea…
Breathtaking…
The Marché… in the Place des Lices…
With its hustle… and bustle…
Its delicacies… of Provence…
Its fruits… of "figues et pêches"…
The olives… of green and black…
Its "typiquement Provençal"… white clusters of garlic…
Its cheeses of "chèvre"… Provence's famous "Banon"… made solely from raw goat's milk… ripened in chestnut leaves… washed down with the superb chilled Côte de Provence Rosé wines…
"Ah… la vie est belle"…
Baskets of straw… in all shapes and sizes…
Myriad flowers… a splash of colours…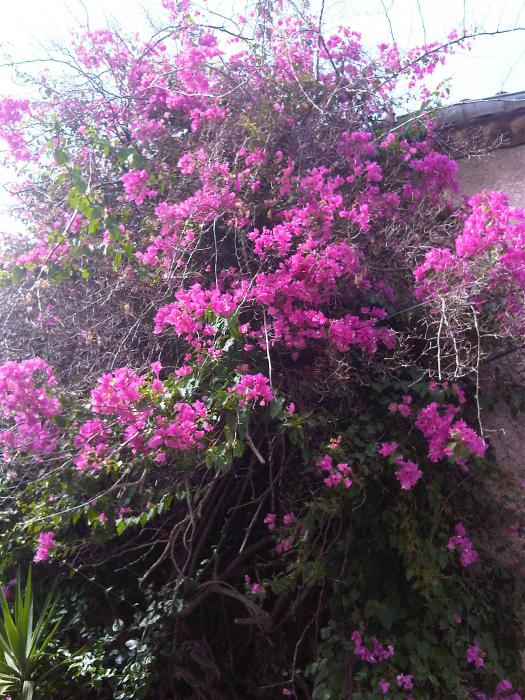 How we delight in the "Moke" trips… to the sands of gold… of our wild seashore where we… dip and swim… in the cool cool waters of "La Méditerranée"…
Happy and tanned… "comme des biscuits"…
Uninhibited…
Robed in summer's airy… naked dresses or shorts… the irresistible sandals of… K.Jacques…
Unhindered by… rules and laws…
Free from… all restrictions…
Liberated… "libre"…
Freedom…
We walk up and down on the cobbled narrow winding medieval pathways… through majestic arches to rustic homes of peach and pink… with touches of blue…
The lush purple Bourgonvillas flourishing…
Bursting… climbing up… dangling… from walls of old…
We hear the bells beckon… of the church of "Notre-Dame de l'Assomption de Saint–Tropez"…
Majestic…
Divine…
We nod… at the Citadel…
While heading back… to our lovely cool home…
Waving… "bonjour"… or "bonsoir"…
To our… special friend…
Astrid…
That is one day… in our…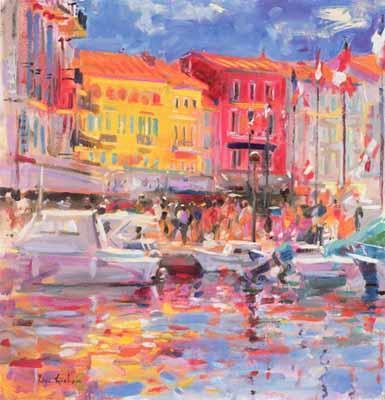 Darling…
Beloved…
Saint-Tropez…
"Adieu…
À… bientôt"…
À… l'été…
Prochain"…
a.