Casablanca.. "We'll Always Have Paris"…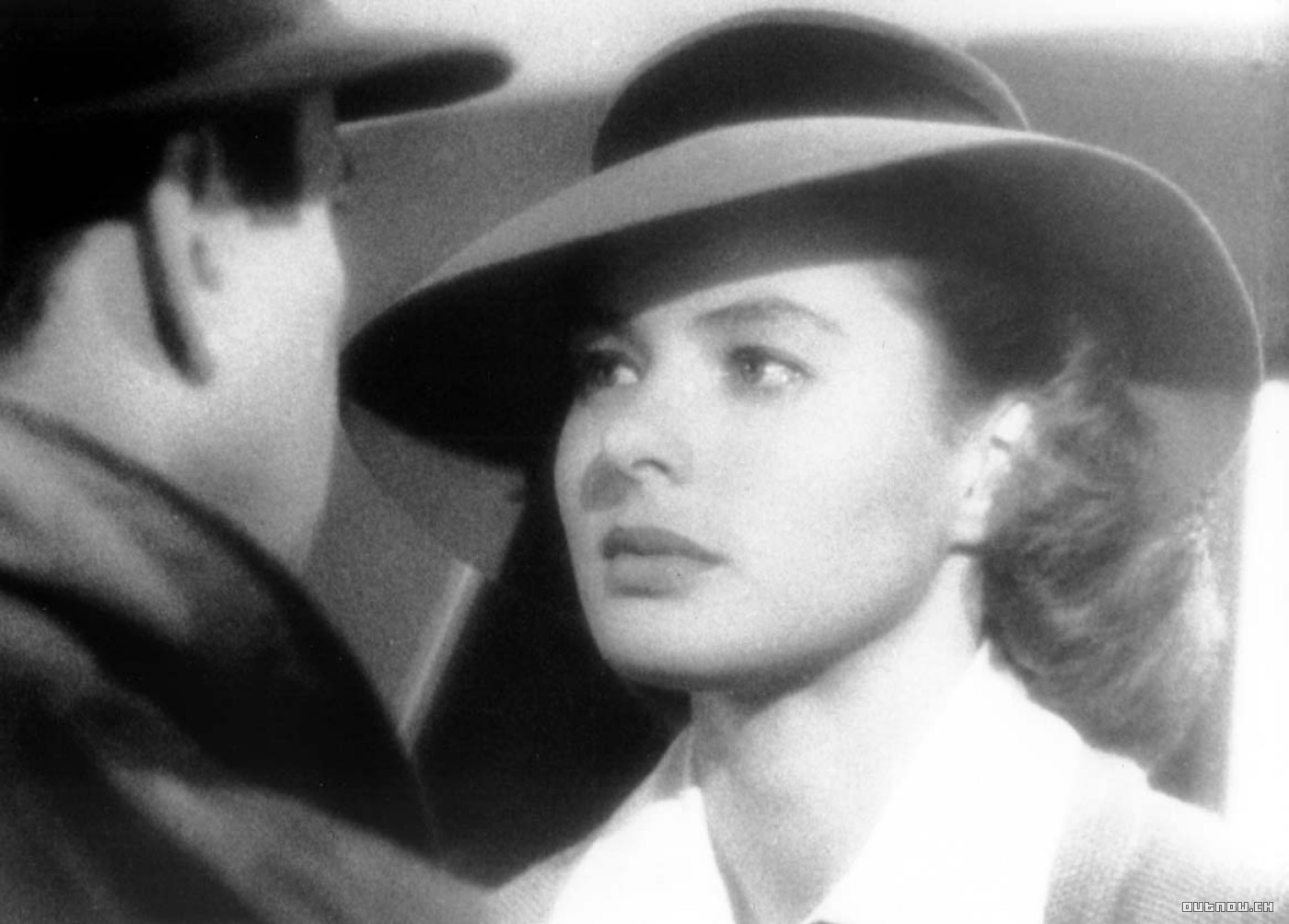 "Play it… Sam…
Play… 'As Time Goes By' "…
The sublime "Ilsa" (Ingrid Bergman)… her expressive face… sad, tender, nostalgic… implored her former lover "Rick's" (Humphrey Bogart) friend and house pianist Sam… to play their special song upon spotting him playing the piano… as she entered the establishment "Rick's Café Americain"…
"Le tout Paris" and I… were bewitched, enthralled, and mesmerized watching the iconic film "Casablanca" yesterday night…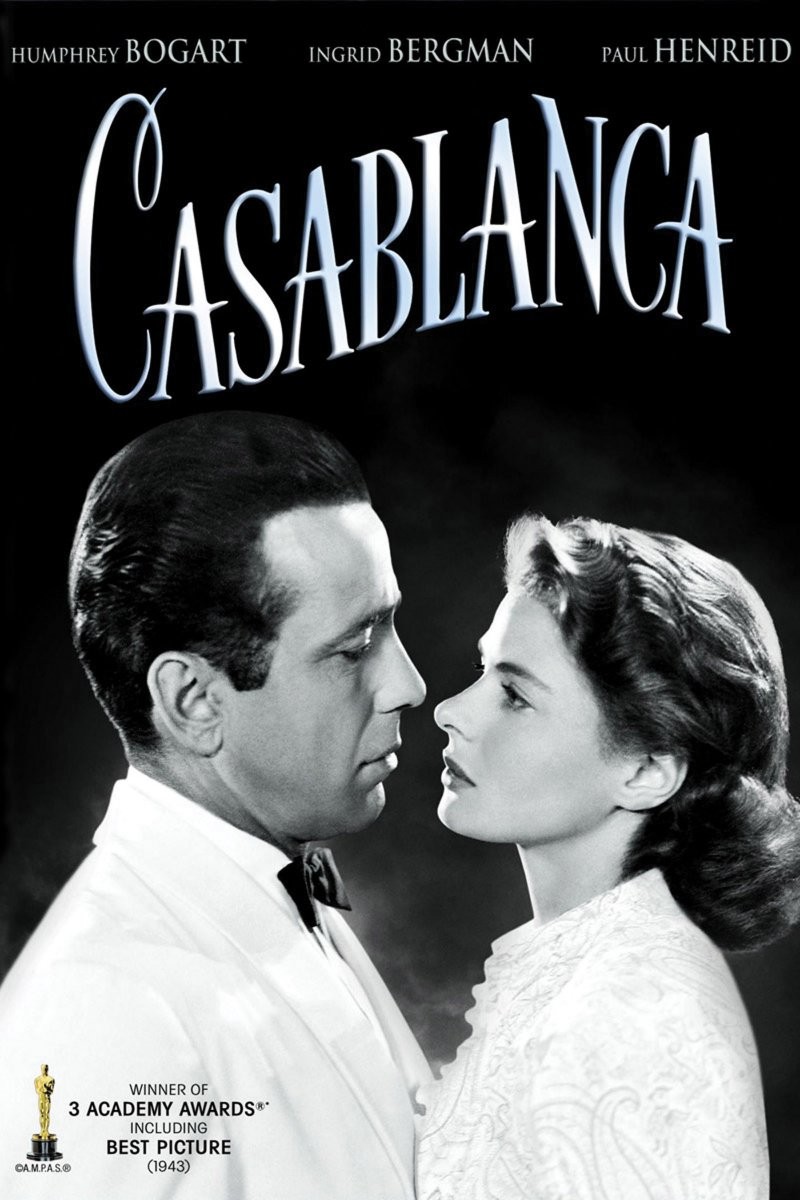 Magnificent… love…
Dazzling… passion…
One of the greatest films of all time…
The New York Times wrote:
"Casablanca is a picture which makes the spine tingle, the heart take a leap".  It praised the combination of "sentimental human pathos, taut melodrama and bristling intrigue".
Experiencing a gamut of emotions… caught in the emotional struggle of the two lead characters, I was in some delicious, mysterious way… acting out my own personal passions.
Passions and feelings that ignited in my inner sanctum of nostalgia…
For my very own… mythical passage of love…
The magic, the mystery, the extraordinary elation… exhilaration one experiences… of inexplicable but wondrous emotions of twin souls… that have blended and bonded…
Is… divine…
Bliss…
"Play it again… for old time's sake…
Sing it… Sam"…
"You must remember this
A kiss is just a kiss
A sigh is just a sigh
As time… goes by"…
How does one not swoon with Ilsa as she… adoring him… "paints her lover's face with her eyes"… as Rick confronts her.
Rick and Ilsa first met and fell in love in the City of Light… Paris, in 1940, when she became convinced that her then husband Lazlo, a Czech resistance leader was killed while attempting to escape from a concentration camp.
While preparing to escape with her lover Rick from the imminent occupation of Paris by the German army, Ilsa learnt that her husband was still alive.  She abruptly left to help her husband, who was not well, without informing Rick.  He was devastated by what he saw as a betrayal of their love.
When they meet again in Casablanca, Rick's initial bitterness dissolves when Ilsa confesses to him that she is still… in love with him.
Promising to help her husband escape from the iron grip of the Nazi authorities, making her believe that she'll remain with him… only to realise that her lover was actually urging her to board the plane heading to Lisbon with her husband…
Ilsa… shocked, dismayed, and feeling betrayed… pleads with him… her face anguished beyond pain…
"What about us…
What about our love..?"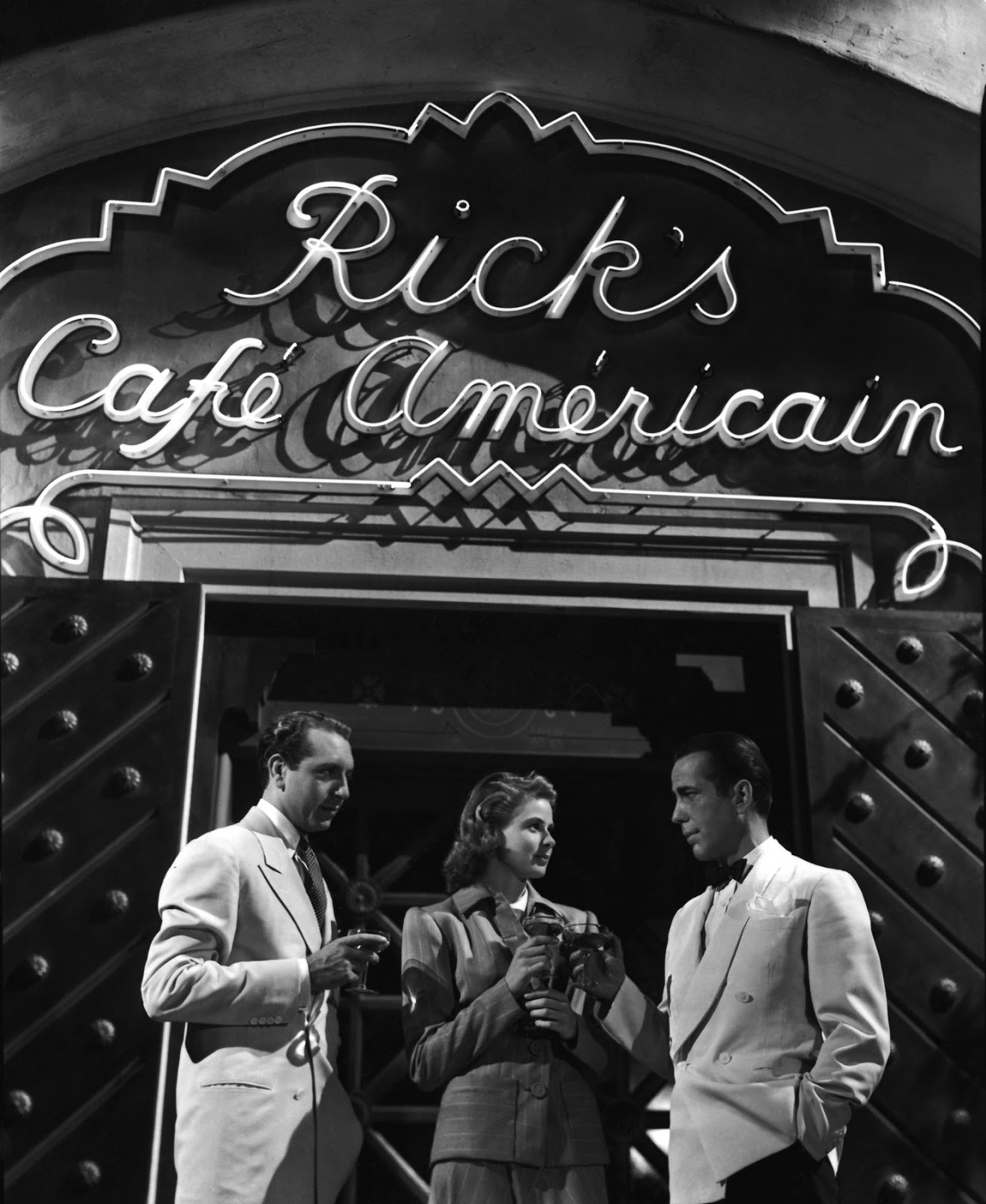 As time stood still… he murmured:
"We'll… always…
Have… Paris"…
Melt…
Casablanca…
A mythical love that resonates… in every man, woman… who ever loved…
A film… I'll always…
Fall in love with…
It's… magical…
Awe-inspiring…
Mystical…
A… gem…
a.