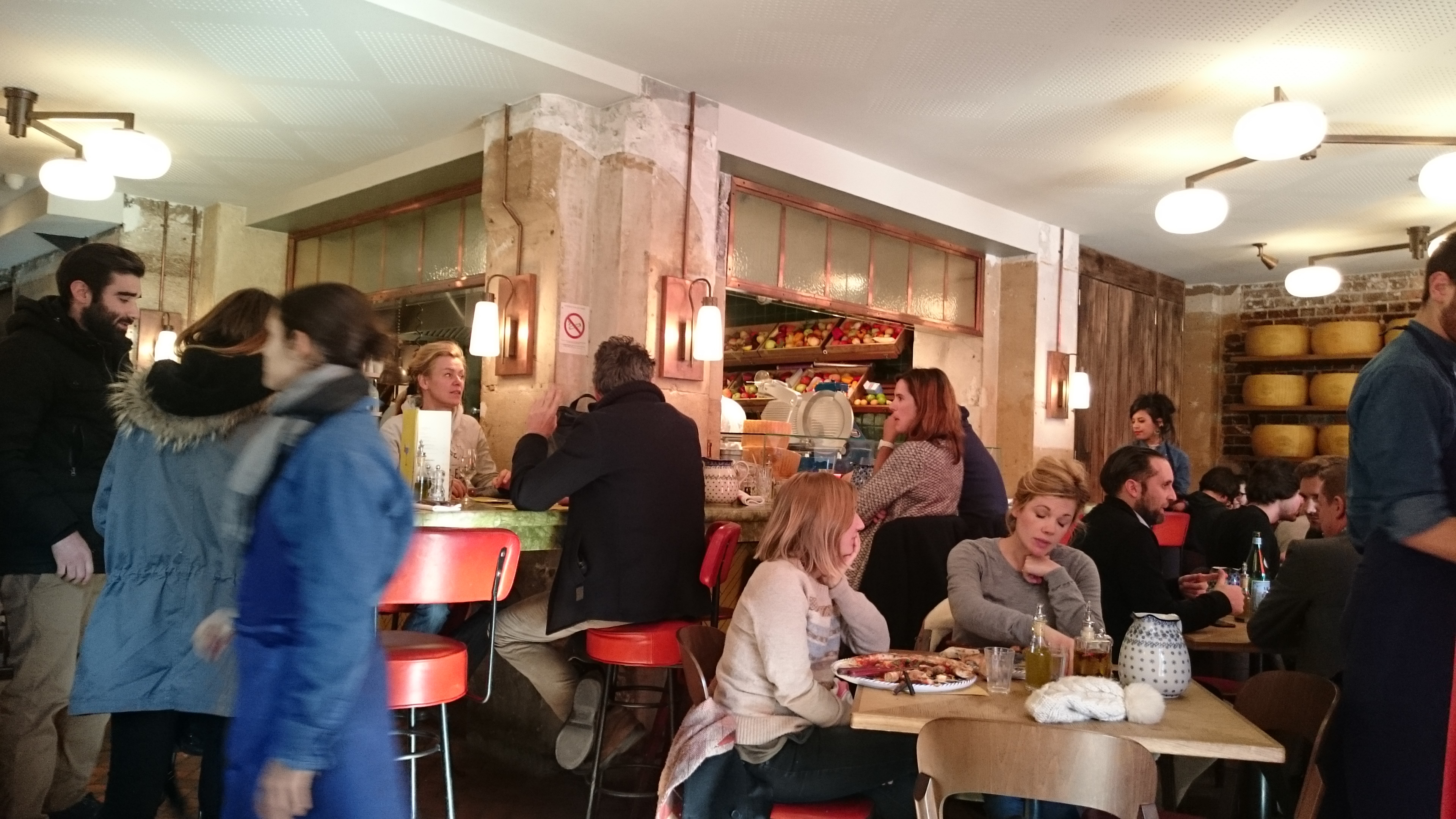 East… Mamma…
Trattoria… Italiana…
Two hundred… square meters…
Of… deliciousness…
Of… authenticity…
Joie… de vivre…
We loved the industrial décor… conceptualised by the two young owners Tigrane Seydoux and Victor Lugger…
Real vats of olive oil… chopped wood stacked in a corner, ready to feed the "four à bois"… a touch of posh in the pistachio-green marble bar… a heavenly skylight above.. and a terrace facing Square Trousseau… perfect for sunbathing in summer…?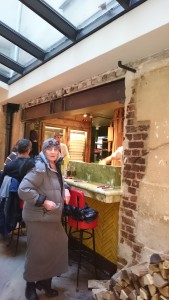 Not forgetting for a moment the lively workability of an open-plan kitchen… for staff and clients to interact… which they do with such verve and vivacity…
The rather interesting saffron-beige menu boasts…
Tout est fait maison…
Tout nos produits sont importés en direct de nos producteurs en Italie, sans intermédiaire…
Meaning that all dishes are home made… and all the produce is sourced directly from Italy.. without any intermediaries…
Bon…
The huge "Napolitana" pizzas are reminiscent of the delectable ones we had on our unforgettable trips to Napoli.. en route to the Amalfi coast… nostalgic.  The "Mammargherita" was a favourite.. as well as the "Amicalzone"…
The "Aperitivo"… the "Pasta Fresca"… "Al Forno"… "Bruschetta bar" dishes… are all lovingly tended.. tested.. and approved by Simone Tondo and Giovanni Passerini.  The desserts… "Panna Cotta, come una zizzona"… and the "Banoffeemisu"… were succulent.
The whole experience of East Mamma… is enough to inspire the visitor to hop on the first plane to Rome.. Milan.. Napoli… or any other fabulous place in Italy.
Also the service was beyond friendly.. cheerful.. and efficient.. especially by Gabriel and Monica.. the background music is modern contemporary and fun… although a few operatic notes by Pavarotti or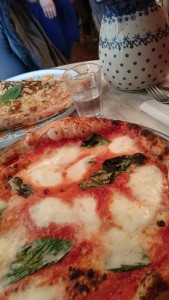 Massimo Ranieri would not go amiss…
If this is an effervescent review… we make no apologies… for we simply fell in love with the place…
East… Mamma…
Is… a find…
Is… charming…
Enjoyable…
Delectable…
Amore… mio…
Bellissima…
Mamma…
Mia…
a.
East Mamma, 133 Rue du Faubourg Saint-Antoine, 75011 Paris