Le Valentin.. Romantique…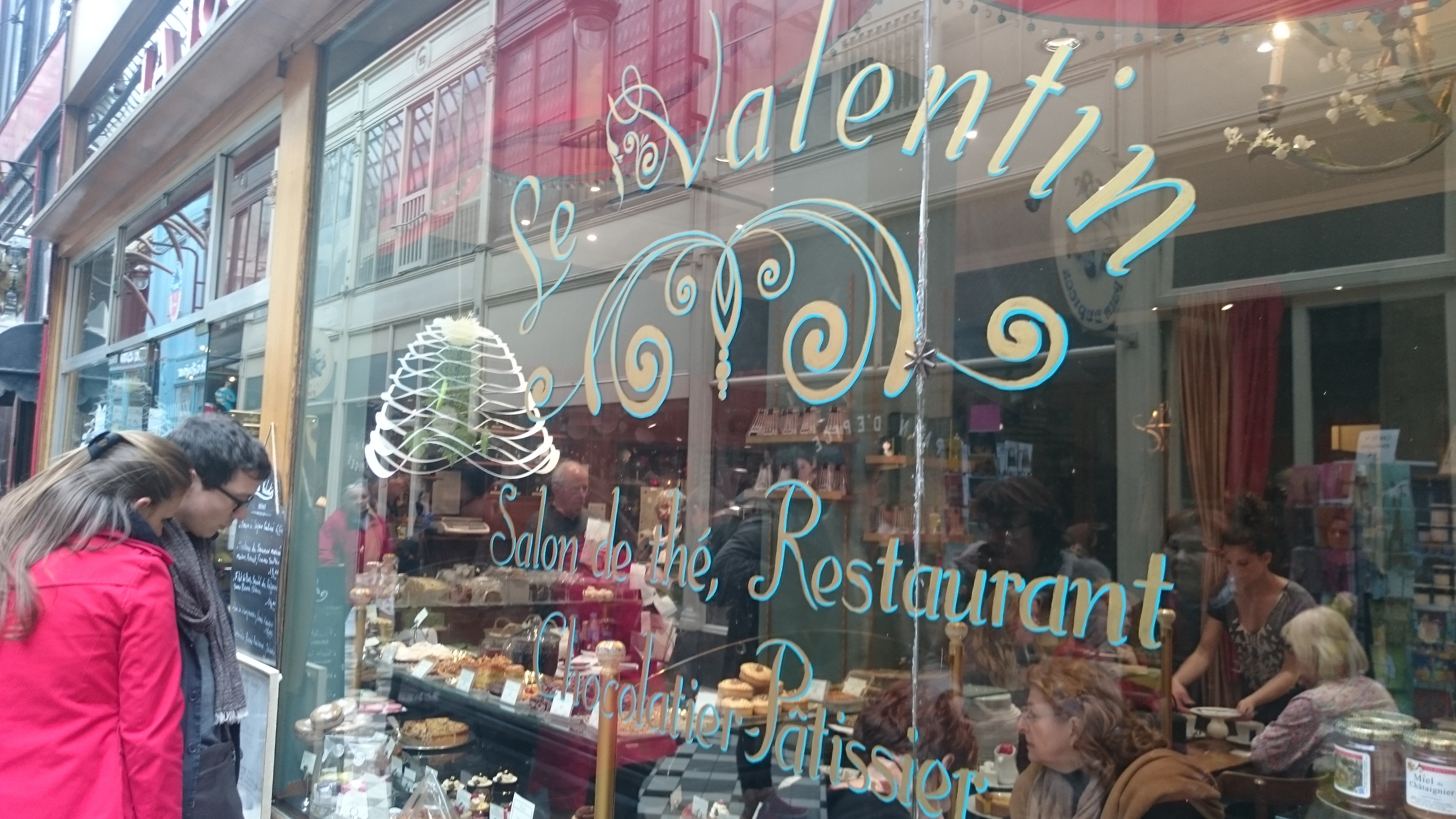 Le… Valentin…
Salon… de Thé…
Restaurant… Chocolaterie…
Pâtisserie…
"Quel… nom…
Romantique"…
Meandering through the… Passage Jouffroy… marvelling at the myriad boutiques… bric-a-bracs… the cluster of restaurants… the jewellery and precious stone shops… the charming Hôtel Chopin at the end of the listed arcade… in this wonderful corner of Old Paris in the 9th arrondissement, off les Grands Boulevards… we came across this gem of a "Salon de Thé"… Le Valentin.
People would stop to ogle and peer into the assortment of delicacies… displayed so enticingly in the huge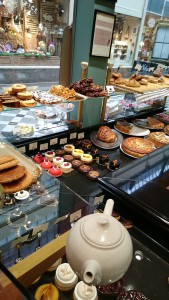 French window… created by Chef pâtissier Bruno Collard…
Written on the placard for anyone to read… Petit dejeuner… Brunch… Déjeuner… Goûter… Dîner…
"Venez déguster une cuisine traditionnelle de qualité… et découvrir nos spécialités et produits "maison" de l'Est de la France, dans une ambiance familiale, au coeur d'un commerce au style Lorrain."
Coming in from the cold… we were grateful for a hot pot of an old French favourite.. a delicious Soupe à l'oignon.. with a crust of bread and lots of melted cheese on top… divine.
Also… we tried their handsome Feuillété maison… with fluffy filo pastry on the outside layered with jambon, emmental, épinard…
What can one say except… "only in Paris"… (of course, I'm heavily biased).
We finished off with their excellent coffee… while sharing a light-as-a-feather "Mont Blanc"…
Le… Valentin….
As its name implies… is perfect for a rendez-vous… à deux…
Young couples were snuggling and loving… charming…
But again… the place does wonders for anyone…
It lifts… one's spirits…
Brings back… memories…
Of… love…
Of… bonhomie…
Et… du…
Bonheur…
a.
Le Valentin
30 passage Jouffroy
75009 Paris