Baryshnikov as Nijinsky: Letter to a Man…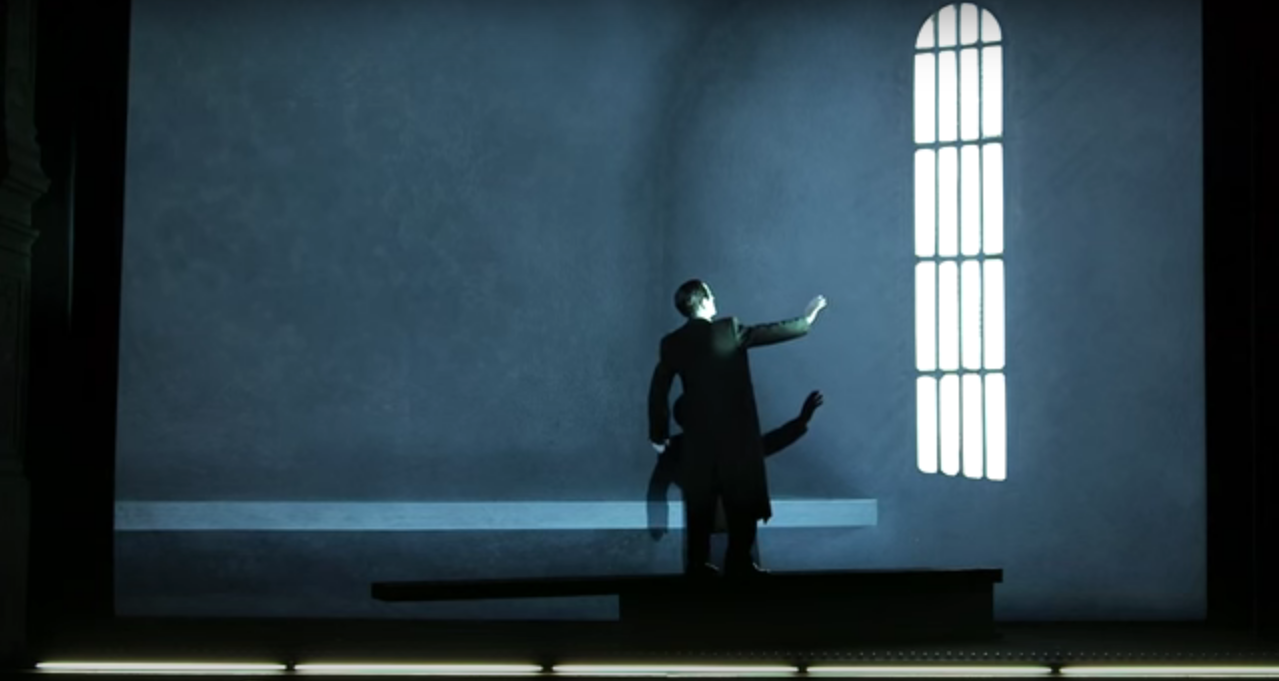 The… night…
Was… dark…
Chilly… monstrous…
When… we shivered…
Our… way to…
Théâtre de… la Ville…
Watching the legendary Mikhail Baryshnikov.. metamorphose into the iconic Vaslav Nijinski… he literally became him by completely inhabiting the awesome.. frightening.. fragmented mind of the great.. prodigious most celebrated former virtuoso artist.. who performed with his mentor Sergei Diaghilev's renowned Ballets Russes.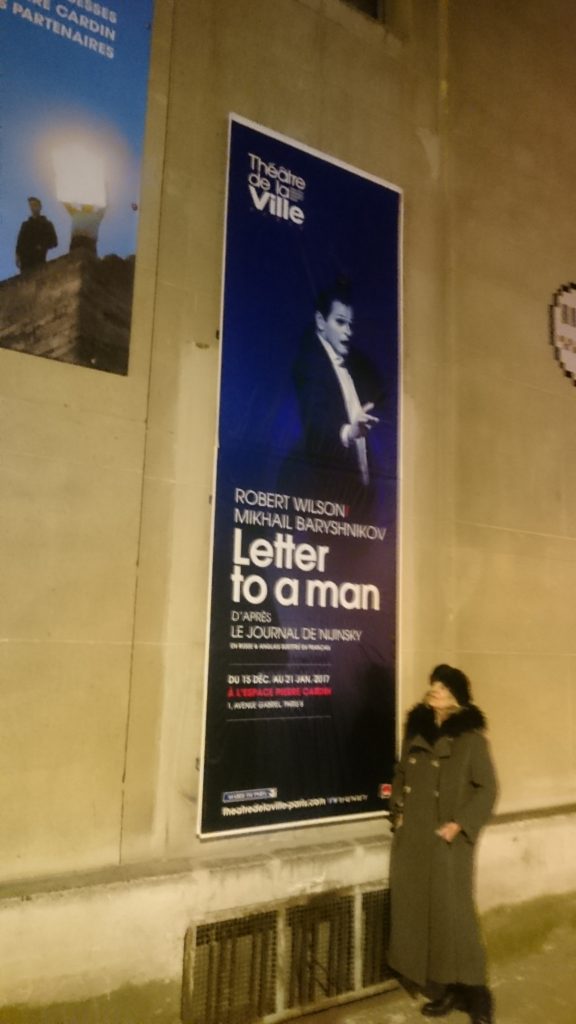 Letter to a Man.. is based on Nijinski's diaries first published in 1936… of which the American author Henry Miller commented:
"It is a communication so naked, so desperate, that it breaks the mold.  We are face to face with reality, and it is almost unbearable.. had he not gone to the asylum, we would have had in Nijinsky a writer equal to the dancer."
The brilliant director.. Robert Wilson and Baryshnikov.. the greatest dancer of his generation (we were thrilled to have attended one of his performances in an ancient amphitheatre in Athens, Greece where we watched him literally fly while pirouetting in space).. were so fascinated by Nijinsky's moving testimony… they collaborated by undertaking this project which has been touring to critical international acclaim.
Baryshnikov was brilliant as the troubled artist.. whose mental health deteriorated while in Switzerland at the close of World War I.
Up on the black.. bleak stage… we witnessed the great performer's anguished struggles with his mental deterioration.  Willing himself not to go mad by reasoning with himself as well as God.. was an act of great courage.  While during lucid moments.. he would slip into sublime dance movements…
So… elegant…
So… eloquent…
Baryshnikov's dialogue.. spoken mainly in the Anglo-Saxon language.. would slip effortlessly into his highly emotive.. expressive.. rather melancholic native Russian.. which was  profoundly effective and left one spellbound.
It was as if he was the reincarnation.. of the troubled but magnificent Nijinsky…
Robert Wilson the director.. is a recipient of the Pulitzer Prize.. the Lion d'Or de la Biennale de Venise.. the Olivier Award.. is an "Officier de la Légion d'Honneur".. as well as being the founder and artistic director of the Watermill Center.. a laboratory of the arts in New York.
Letter to… a Man…
Emotionally… charged…
Revolving around… four men of great talent…
Was a night… to remember.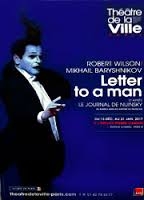 A… great performance…
A… masterful production…
About… an unforgettable…
Genius…
Who… moved me..
Without… words…
Beyond…
Tears…
a.