Second visit to the "Shangri-La" Hotel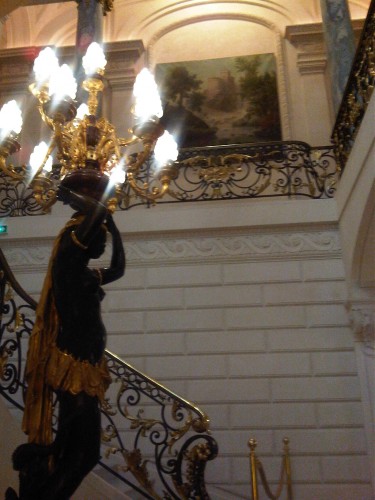 On our second visit to the "Shangri-La" Hotel (Avenue d'Iena, 16th arrt.), we found the beautifully constructed and dazzlingly decorated hotel lacking a few touches – which in our opinion will enhance it:
First, there should be some music drifting through the luxurious but extremely silent entrance hall and corridors, as well as the two lovely, beigy drawing rooms, adorned with fabulous chandeliers.
However, we were delighted to hear that a pianist will materialise soon to play the piano in the also extremely quiet "La Bauhinia" main restaurant, which is stylishly decorated in the chinoiserie style, with the most splendid Murano chandelier.
Second, we are disappointed in the fact that they used the stunning view of the Tour Eiffel, exclusively for their exquisite, crushingly expensive suites.
We feel a candle-lit restaurant should have shared the amazing view that is unique to this very beautiful hotel…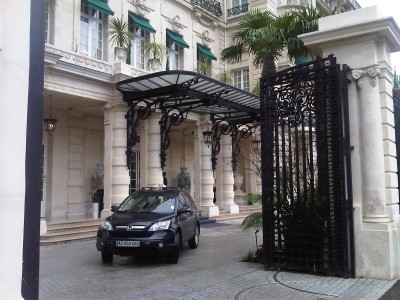 a.