Jemima Khan – The Beautiful Campaigner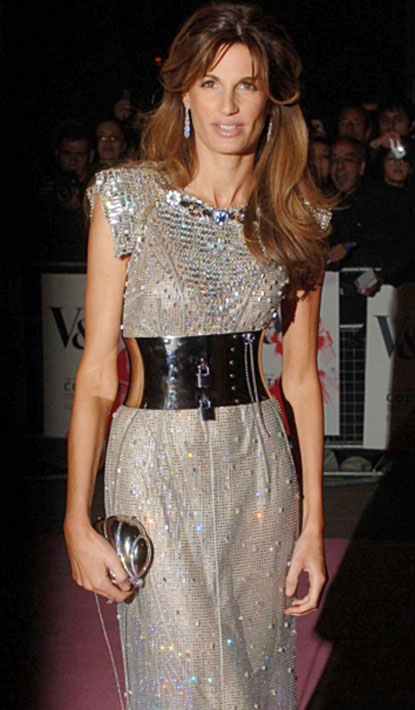 Is Jemima Khan campaigning – already…?
Do we get the impression that the wheels have started spinning..?
In other words, is she discreetly campaigning on behalf of her charismatic brother Zac Goldsmith, who is the Member of Parliament for Richmond Park and a dedicated environmentalist ….?
Would he not be a dashing and impressive Prime Minister – in the not so distant future…?
The strikingly attractive Jemima is not a politician (yet) – but an able and competent writer and campaigner.  She is the eldest daughter of Lady Annabel and the Anglo-French billionaire financier Sir James "Jimmy" Goldsmith.  She also has two younger brothers, the above-mentioned Zac and Ben, a venture-capitalist.
She married the retired Pakistani cricketer Imran Khan, who later become a political activist and Pakistani politician, founding and becoming chairman of the "Movement for Justice" political party.
Khan has contributed to several newspapers and magazines, such as The Independent, The Sunday Times, the Observer, and has just guest-edited this week's edition of the New Statesman magazine, the weekly London-based left-wing political magazine – which I might now subscribe to if she continues contributing…
Voila.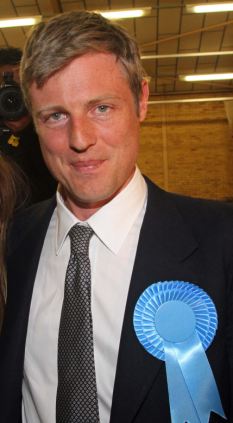 Jason Cowley, editor of the New Statesman said: "I admired her work as a human rights activist in Pakistan and her support for freedom of information."  Jemima interviewed Nick Clegg, the Deputy Prime Minister, in an article entitled "Portrait of a Tortured Man", which I thought was brilliantly written.
It was fair…
it was square.
She describes Clegg as the "Tim Henman of politics", and an "honest and straight forward man in a dishonest and unstraightforward world", and he "regrets that sometimes he does not always get the balance right", which makes him "quite miserable".  He also likes to read novels and says he "cries regularly to music".  Jemima concludes by describing him as looking "very, very sad".
A sympathetic and fair assessment of the politician.
However, I do wonder what in the world is this lovely, thoughtful empathic, good looking and "proche" man doing in politics – the most unforgiving and ruthless profession.  Nick Clegg could have made better use of his considerable talents in a caring profession, such as Medicine, Philosophy, or Anthropology.
A charming man, an adorable man, who deserves better…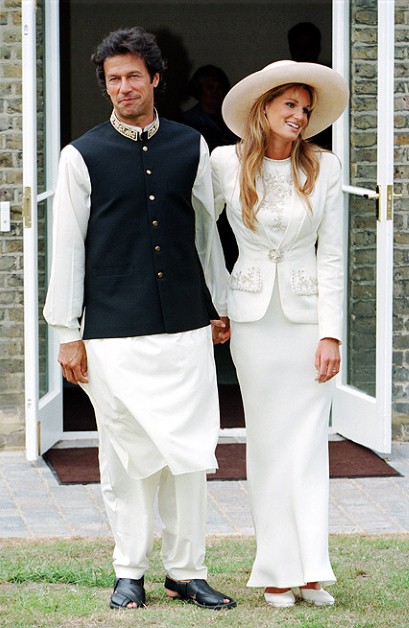 We're truly fond of him.
I have always liked and admired Jemima Khan for her courage to marry into a foreign culture and adopt its ways – she was not afraid to plunge into the Pakistani way of life, even learning the Urdu language.
Jemima was gracious…
She did not complain.
did not explain.
Khan also became an Ambassador for UNICEF UK in 2001 and visited Kenya, Romania, Bangladesh, Afghanistan and Pakistan, for the UNICEF charity over the years.
More recently, she campaigned for freedom of information by defending Julian Assange and speaking at The Stop The War Coalition's rally in defence of Wikileaks alongside Tony Benn and Tariq Ali.
Jemima has become even more interesting and quite fascinating as time went by – for she could have been a spoilt and idle socialite.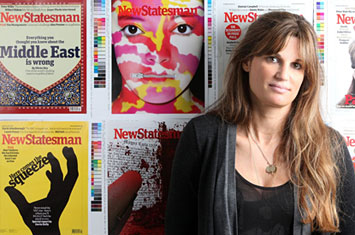 However, she has chosen to put her considerable talent and powerful connections to good use…
Challenging and brave.
Commendable.
Admirable.
We will be campaigning not only for the irresistibly handsome Zac, but also for the passionate and dedicated Jemima Khan.
She could be… will be…
the perfect…
modern politician…
of the not so far away… future.
Jemima Khan…
Go for it…
Courage, et
Bonne Chance…
a.