Voyage to Greece – "The Land of Milk and Honey"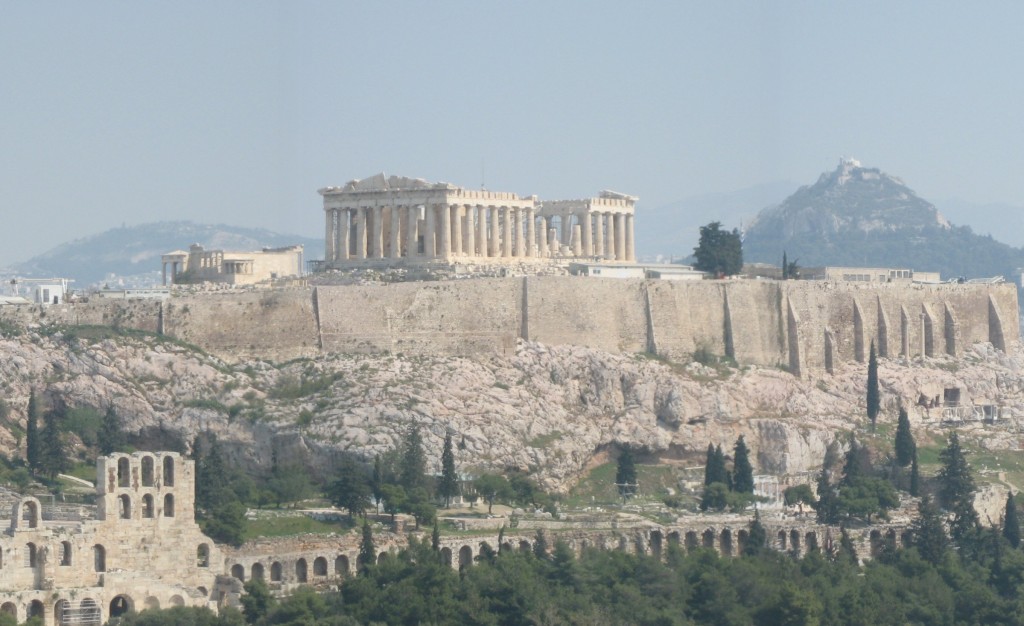 April conjures travel…
Greece is our destination…
We're travelling with our two young men, Marc and Alain, to the "Land of Milk and Honey", "Bouzouki", "Sertaki", the Acropolis, and the "Theatre of Herodes Atticus" (where we once watched the compelling Mikhail Baryshnikov perform with brilliance). We want them to experience the land of the Greek Gods , the cradle of Western Civilisation, the birthplace of democracy, Western philosophy and drama, both tragic and comedic – as we experienced it.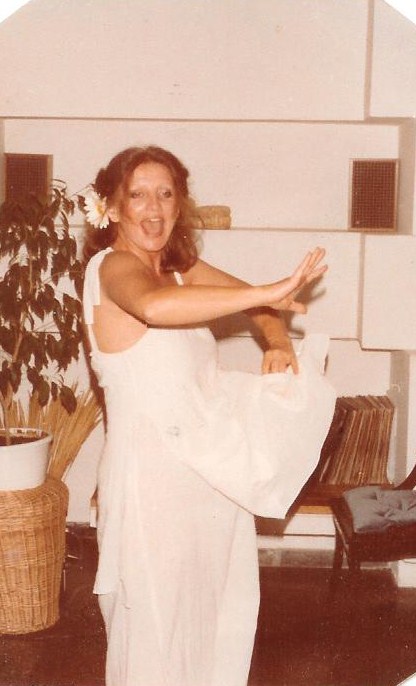 We would like to show them the magnificent museums, and the beautiful Greek Orthodox churches, characterised by their domed architecture and heavily decorated interiors, filled with lit candles and icons – in every nook and cranny.
Also, the fabulous Greek islands: Patmos, Hydra, Mykonos, Santorini, Crete, and many, many more…
We'll experience the legendary "Cape Sounion" on the Aegean Sea, mentioned in Homer's epic poem "The Odyssey" – where Lord Byron allegedly carved a poem on the ancient marble column – which is famed for its magnificent sunset.
We'll walk down memory lane, by visiting our old "quartier", our stunning "duplex, our home… where we lived, loved, and adored our Athens lifestyle.
First on our agenda is to climb up the winding alleys and paths to the most charming district in Athens – "Kolonaki".
Its centre, Kolonaki Square, is packed with the most astonishingly lovely cafés, where we'd start with our cup of Greek coffee, followed by a leisurely light lunch of "Dolmathakia" (vine leaves, stuffed with rice and herbs), the world-famous Greek Salad of Fetta cheese, tomatoes, black olives, olive oil and lemon, thrown together.
Of course, their perfect "Moussaka", or aubergines and minced lamb baked in the oven,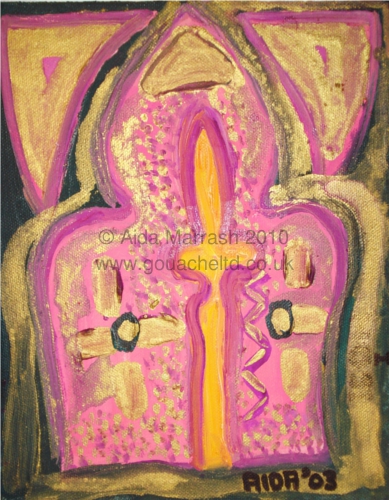 the unforgettable delicacy "Tiropita", a layered pastry food, made with layers of buttered phyllo and filled with spinach and Feta cheese.
The cafés are inter-linked and packed with Athenians: tall skinny men in faded blue jeans, white cotton shirts, longish, black, peppery white hair, looking like ancient Greeks, as well as the young, good looking ones, flirting with lovely girls in flowing summery dresses, while chatting animatedly over their endless cups of coffee and "Ouzo".
"Après ça", late afternoon, we'll walk up all the way to Mount Lycabettus – home to the 19th century Chapel of St. George – where hordes of people will be carrying lit candles, and snaking their way up the winding path.  The view from the top of the Mount – is breathtaking…
Taking a trip on one of the many adorable boats that travel to the Greek island, the magnificent Santorini, then continuing to the charming Isle of Mykonos, where we'll feast on the "Ambrosia" dessert, made of Greek yogurt, fresh strawberries, and the famous Greek Honey splurged on top.
Delicious…
After a swim in one of their lovely beaches, with the bluest and freshest water ever, we'll head back to Athens, where we'll have a delightful dinner, and watch the passionately exciting Greek dancing, in one of their Tavernas… Unforgettable.
Late at night, we'll head to the famous Hilton Hotel, where we'll partake in their nightly speciality "Loukoumades", made of rounded, small dough puffs, deep-fried to a golden colour, then drizzled with the softest golden Greek honey, sprinkled with cinnamon.  Truly, food for the Gods.
Greece, with its awesome ancient culture and magnificent ruins, the seat of civilisation and democracy, is a fascination.
"ça nous manque"…
Marc and Alain will fall in love with it…
Just like we did…
Many years ago.
a.