Victoria Beckham… I did… a U-Turn…
Who…
Worshipped…
Yves Saint Laurent…
Adored…
Gabrielle "Coco" Chanel…
Hermès…
Gaultier…
Ralph Lauren…
It was not… very… believable… for me… to praise and admire… Victoria Beckham…
However… after a crucial change… in her previous ("bling bling") persona… (bouffant hair with extensions, false bosom, self-conciousness of the extreme kind)…
With Victoria… recently displaying a strong sense of style and an enviable tendency for fierce discipline…
I have to… admit…
"The lady"… that is… "I"… did a… "U-turn"…
I have reluctantly… accepted… the fact that this young lady does possess… some kind of talent…
She was… (wrongly?)… accused of copying… Roland Mouret… who generously guided her through the ropes of the couture profession… when she tentatively dipped her fingers into the hallowed world of… haute couture…

The whole planet… scorned the ex-singer… accusing her of replicating the French designer's style… and punishing her for pursuing her new-found passion… creating beautifully structured slim-line dresses… that flatter the silhouette… of many of the sleek… and the wealthy…
In today's International Herald Tribune… Suzy Menkes wrote… "Victoria scores a style goal… after show… in New York on Sunday".
Simon Fuller… who's company backed both Beckhams… said "the growth of the main collection and the secondary Victoria line had been 'spectacular'…"
French magazine Grazia… surprisingly seemed to compare Victoria to… Coco Chanel… whose genius… dramatically and brilliantly… revolutionised women's style in fashion…
"Gabrielle Coco Chanel… An influential French fashion designer, founder of the famous brand Chanel, whose modernist thought, practical design, and pursuit of expensive simplicity made her an important and influential figure in 20th-century fashion. She was the only fashion designer to be named on 'Time 100: The Most Important People of the Century' "…
That comparison… I believe… is a step too far…
Victoria Beckham… is… NO… Chanel…
She… in my view…
Is precise and skilful… in her new-found profession…
"C'est tout" !
She has not… revolutionised… a new style or silhouette… nor invented an imaginative new dimension in fashion…
Although I am completely "fidèle"… and have total allegiance and admiration… for my first loves… Yves Saint Laurent… et-all…
I would… still… want to…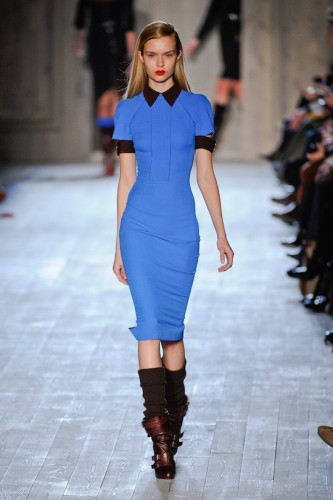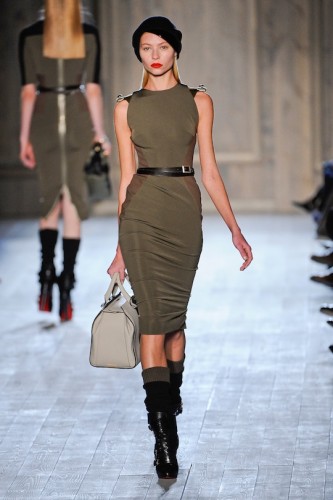 Wish…
Victoria Beckham…
Every success…
In having…

Her dream…
Come true…
a.