The Met Gala Benefit… 2012….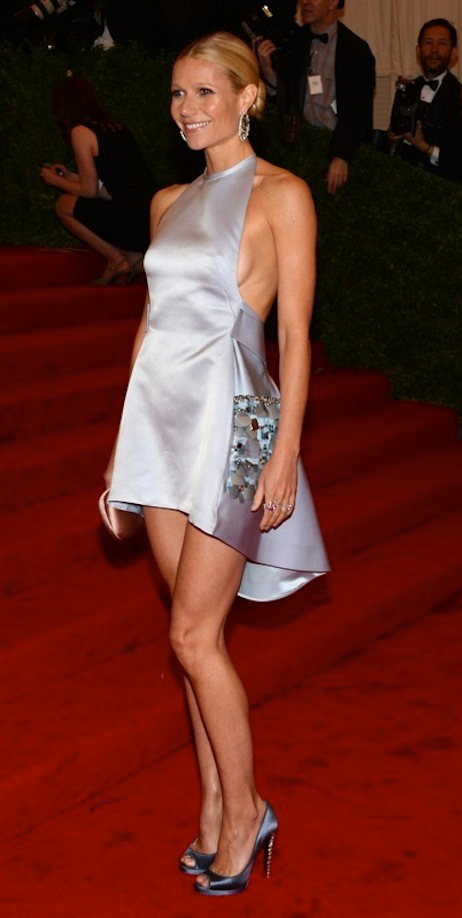 Having… endured…
Weeks of… tense… and intense…
French… Presidential elections…
It was an uplifting… change…
To… have…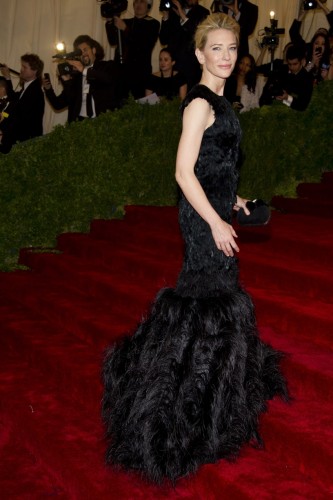 A… stunning view… of…
Gwyneth Paltrow's…
Back…
Draped… in an outrageously daring… backless satin mini-dress…
Which was…
Particularly… deliciously…
Risqué…
From… a side angle…
Naughty… but nice…
Her choice… of a mini… "Prada"…
Was… refreshingly…
Charming…
Instead… of the usual flowing evening dresses… which have become…
Rather predictable… boring…
The annual Gala Benefit… the Metropolitan Museum of Art Costume Institute's primary… fund-raising event celebrated each May… hosted by Anna Wintour… Editor-in-Chief of American Vogue… is one of the most prestigious annual events… of the fashion calender in New York.
Drawing a star-studded list of celebrities… from the fashion… film… society… business… and music industries…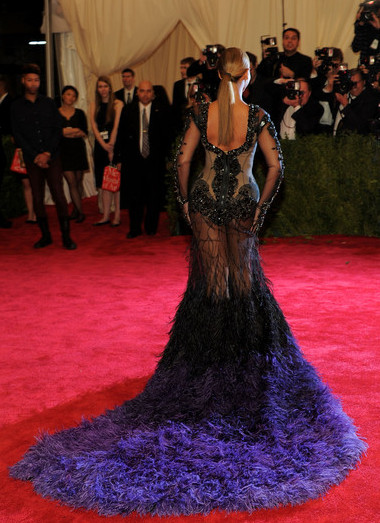 The Met Ball… is the brainchild of the legendary Eleanor Lambert… a fashion "publicity sorceress"… a central figure in the American fashion public relations industry… whose début benefit in 1948 was described as… "The Party of the Year"…
Co-chairs have also included… the iconic Jacqueline Kennedy and Patricia "Pat" Buckley.
Since this stellar occasion may be… "the world's greatest red carpet"… it allows and challenges celebrities to dare… RISK ALL…
Some of the long sheer dresses worn and displayed… were a definite calculated risk…
Outrageously… noticeable…
Unfortunately… forgettable…
Such as… the unflattering sheer dress worn by Beyoncé…  shock… horror…
Among many… less than flattering gowns.
Cate Blanchett… one of my favourite modern actors… looked gorgeous…
"Comme toujours"…
Elegant… sophisticated… sublime…
The brilliant actress… created an indelible impression of… beauty… brains… and talent…
The legendary fashion doyenne… Diana Vreeland…
Who served… as special consultant of the Met's Costume Institute… from 1972 until 1989… and…
"created a memorable suit of costume exhibitions… galvanising audiences and setting the standard for costume exhibition… both nationally and internationally"….
Would have approved of the…
Style… élan… and allure…
Of some of the stars… celebrities… and society women
And the stunning dresses… worn by them…
The legendary… fund-raising event…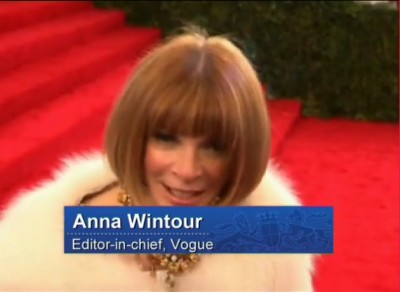 The Met Gala… 2012…
Was… a huge success…
May it long..
Continue…
Its… good…
Works…
a.