"Le Loir dans la Théière"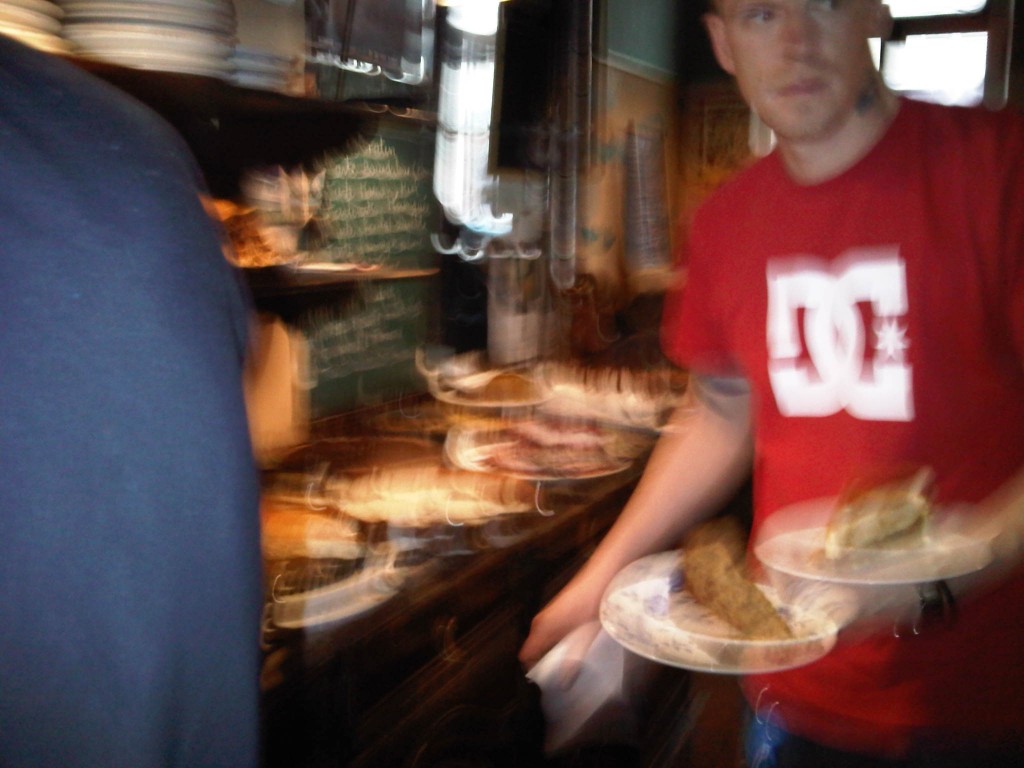 It is "vraiment" the most authentic and charming Salon de Thé, the "Le Loir dans la Théière".
The place is bustling with people: students, boyfriends and girlfriends flirting, young families with their children, middle aged people and older ones are all huddled together in this convivial establishment.
The walls are plastered with art exhibition and theatre posters, original paintings and canvasses, also all sorts of antique objects and memorabilia decorate the place.  The tables and chairs are mismatched: there are the round ones, the square ones, and the oblong.
As for their cuisine, well it's a wonderfully fresh concoction of "tartes salées" – oignons and zuchini with chèvre, with the freshest green salad beside it – they also make the best Club Sandwich, French style, in Paris – along with omelettes, couscous, petit-dejeuner and "brunch", etc…
But their "pièce de résistance" is the display of their truly incredible home made gateaux – around eight large platters of a variety of mouth watering cakes, such as "tarte tatin avec de la crème fraîche", sitting beside a magnificent "tarte au citron", with the tallest peaks of snow-white "meringue", a chocolate and banana tarte, and the most exquisite cheesecake "au fruits rouge" we've ever tasted.  The queues at the entrance never stop, and the proprietors are efficient, and offer an excellent service.
It's a find.
a.