April in Paris – Love is in the Air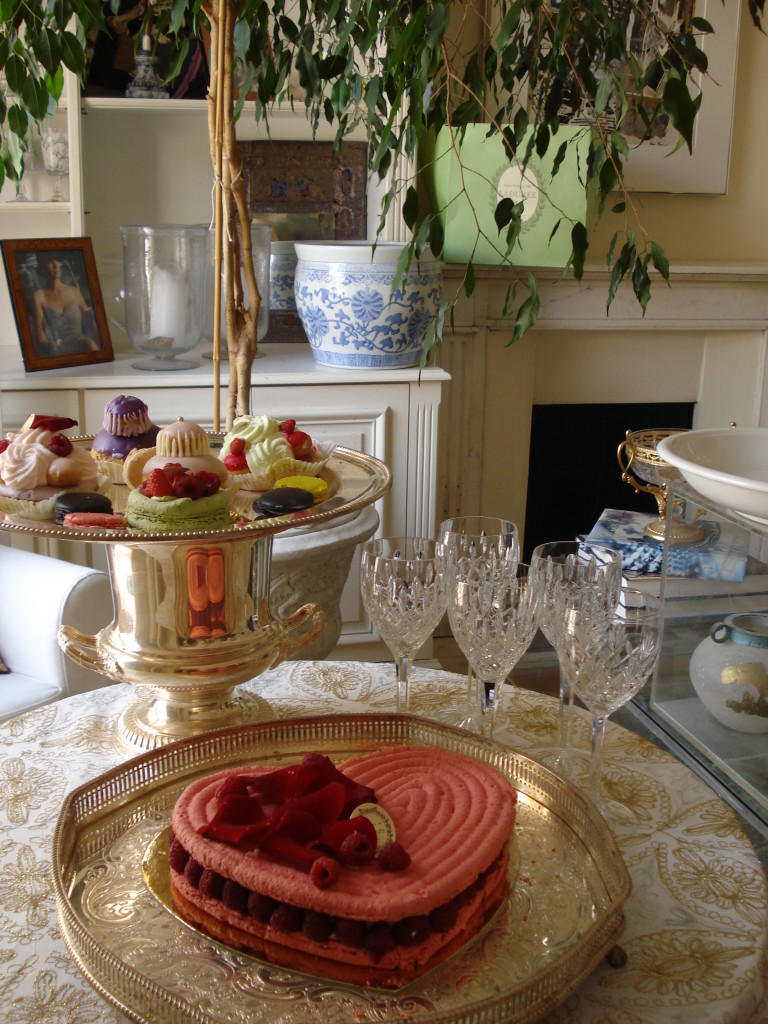 April in Paris…
It's Divine.
It's Sublime.
No other month can match the new-born beauty of Spring.
It's hope.
It's rebirth.
It's renewal.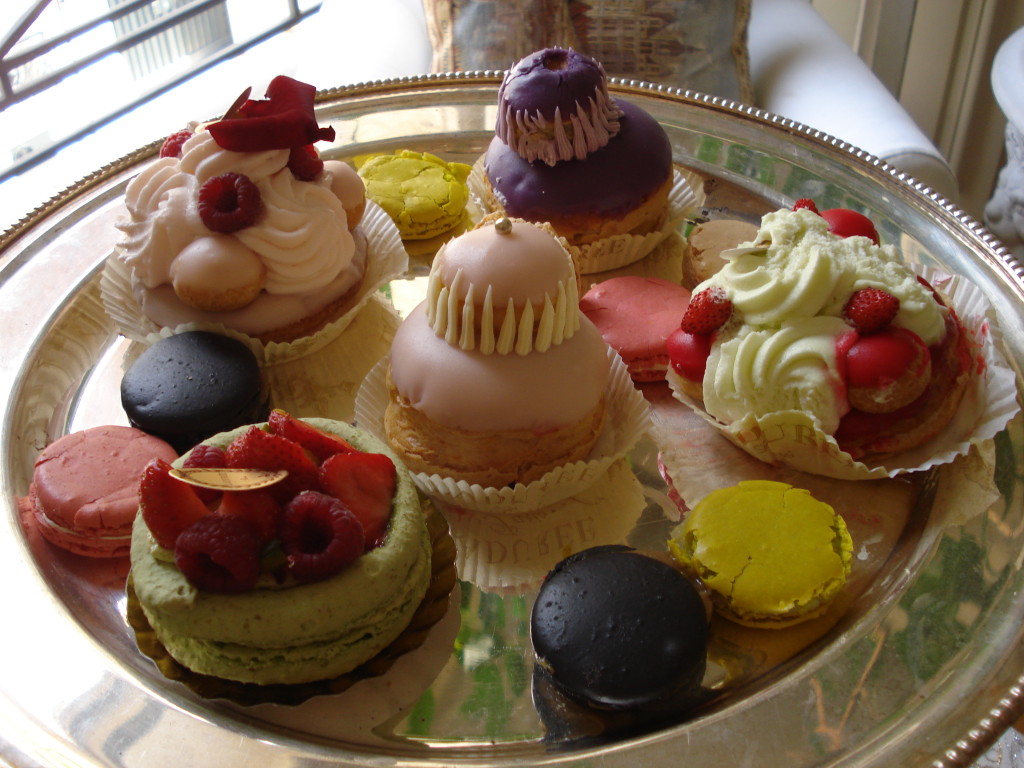 The tall, majestic trees that were only recently stripped and naked, are now blossoming and thriving, with lush green leaves, bursting with energy, while swishing and swaying with the delicate breeze.
They are bountiful and gracious, giving their shade unconditionally and freely from the heat of the sun, as well as the positivity of joyful expectation and hope, after the long, cold winter months.
One can hear Frank Sinatra belting the song,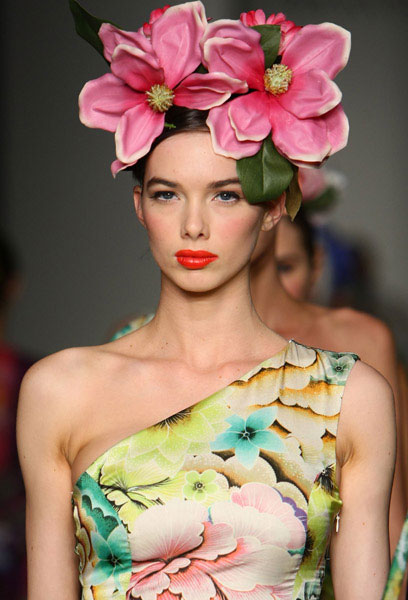 "April in Paris
Chestnuts in blossom
Holiday tables under the trees…
I never knew the charm of Spring"
a-a-a-a-h….
Flowers are exploding with colour everywhere – Roses, Petunia's, Jasmine in pots, Gardenias, Freesia's – all in magnificent powder pinks, yellows, reds, and sublime white.
The "vitrines" of elegant boutiques have displayed their colourful Spring "Nouvelle Collection".  The cafés are full of happy people eating and drinking, while enjoying the blue skies and the golden rays of the sun.
The "Bateaux Mouches" are in full swing, toing and froing on the shimmering and sparkling river Seine.
There are chocolate Easter eggs and adorable chocolate bunnies displayed in abundance in the windows of the Patisseries.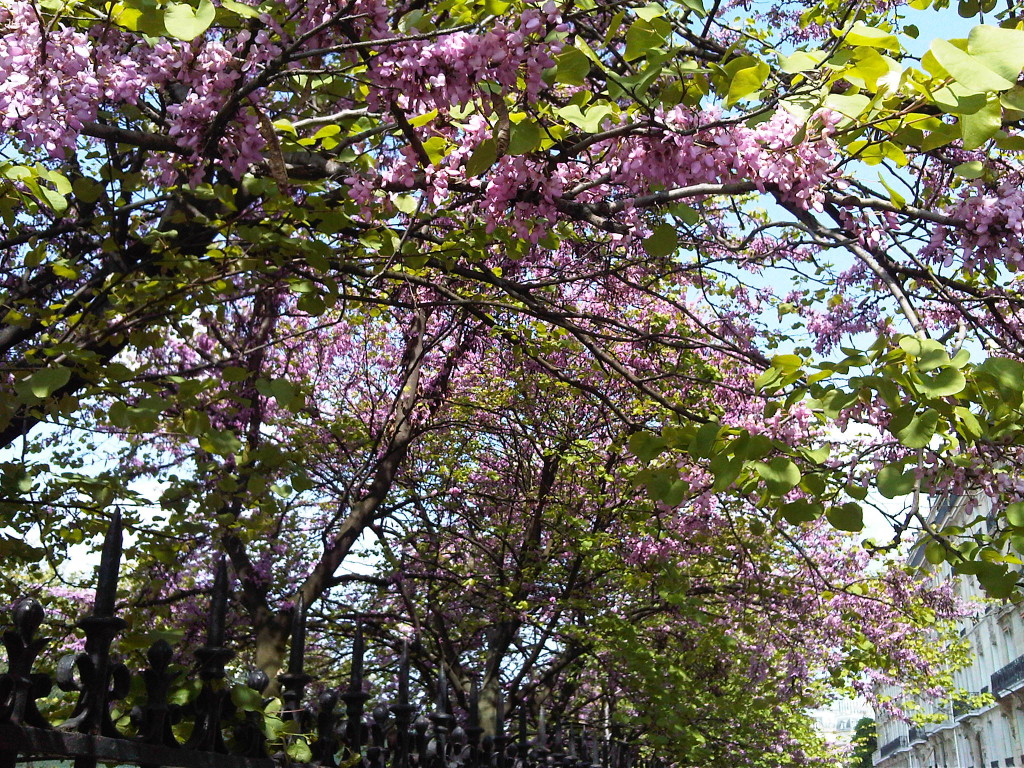 The irresistible multi-coloured "Macarons" of "Ladurée", the elegant brown boxes filled with their exquisite chocolates at "La Maison du Chocolat", and the delicious delicacies at "Pierre Hermé", add to the festive ambiance of Spring.
Even the elderly, chic, Parisian ladies and elegant men are smiling and walking with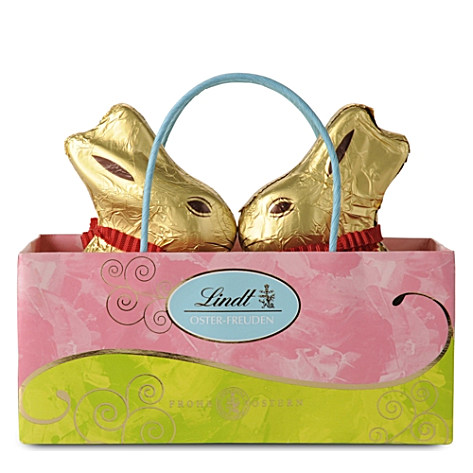 renewed vigour.
Lovely young women and men holding, hugging, embracing, and loving…
With a song in their hearts.
Spring is here…
April in Paris…
Love is in the air.
a.