Up the Long, Steep "Rue de Belleville…"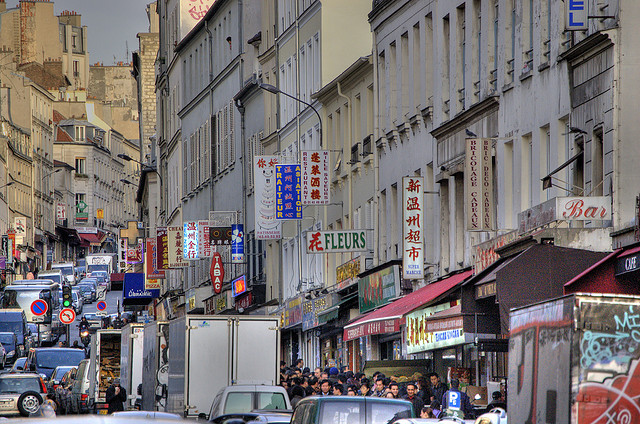 Yesterday, we visited "Belleville" – which means "beautiful town"…
The colourful, multi-ethnic neighbourhood of Paris, which lies in both the 19th and 20th arrondissements, and is situated on and around a hill – one of the highest in Paris, along with Montmartre.
The metro took us straight to Belleville station, and into the first town centre.
Having bought our "journal de samedi", Le Figaro to read, while having our "express", we started climbing up the endlessly long and steep "rue de Belleville".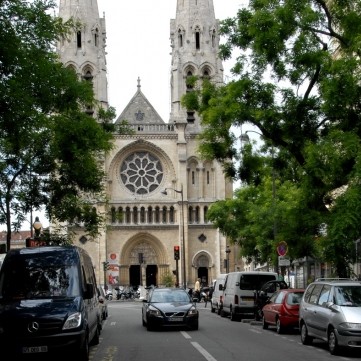 While panting our way up this very long street, we discovered a myriad Chinese shops strewn on both sides of the road: small and large restaurants, traiteurs, beauty salons, bric-a-brac shops, with their Chinese written signs.
Also, we were delighted with the huge Hong Kong Bazaar warehouse, filled with all sorts of enticing goods (which felt as if we had taken a quick trip to China) right on the outskirts of Paris.
Belleville is home to one of the city's two "Chinatowns", where a large Chinese community had established itself since the 1980's.  A fascinating and colourful community.
Higher up the "rue de Belleville", the Chinese shops gave way to an Indian section, with the usual ethnic shops and restaurants offering authentic Indian products and delicacies.  Further up, we came across an Egyptian épicerie, selling the pulses, spices, nuts, and products typical of those found in Khan El Khalili in Cairo.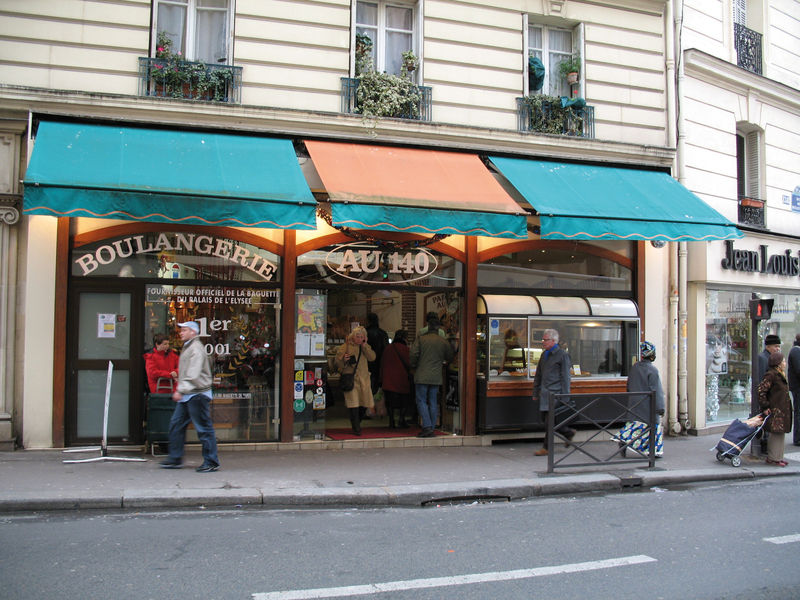 Still on our way up, we stopped to marvel at a little plaque commemorating the legendary Edith Piaf, who was born and raised on the rue de Belleville, number 72.  The iconic French singer epitomised the "Bellevilloise" accent, which she immortalised in her song "La Vie en Rose".
Belleville is strongly featured in the 2007 biographical film of Piaf's life, "La Vie en Rose" with Marion Cotillard brilliantly portraying Piaf's character, for which she received an Oscar.
Turkish kebab shops also flourished on this delightful street, with their aromatic delicacies of "Doner Kebab", alongside beautiful florist shops, with their colourful flowers spilling onto the pavement.
There was also an authentic Greek restaurant, where one could hear the "bouzouki" music, and a delectable Italian traiteur, with the freshest of produce: cheeses, pastas, antipasti, etc.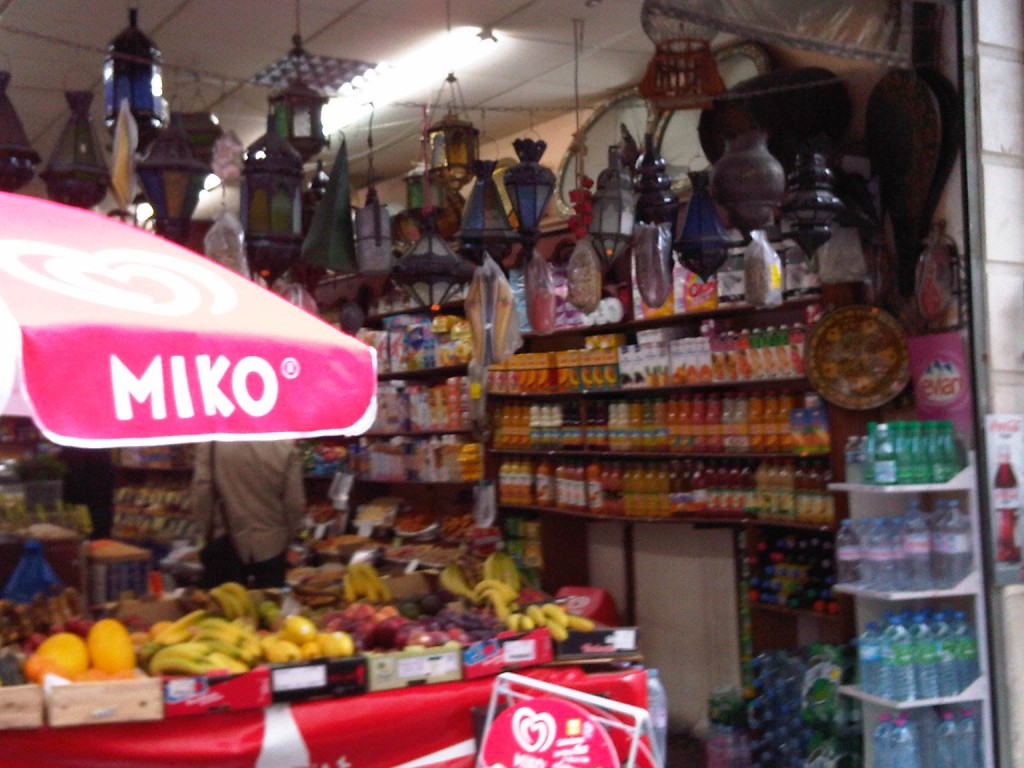 Still climbing up, up, up, we came across the lovely Patisserie de l'Eglise, highly recommended by Patricia Wells.  But the real prize was the "boulangerie" we discovered ahead.  It was the best….
The boulangerie "Au 140" had won the coveted "grand prix de la baguette de la ville de Paris" in 2001 for the best baguette, which includes the honour of supplying their crisp and delicious baguettes to the Elysées Palace for one year.
We did not leave this charming boulangerie without buying their memorable golden croissants, as well as some of their many other delicacies, including their famous "chouquettes", which we devoured and enjoyed thoroughly while reading our "journal" and sipping our hot coffee in the nearby café.
Having reached near the top of rue de Belleville, we came across the majestic and imposing "Eglise Saint-Jean-Baptiste de Belleville", built in 1859, which is one of the first neo-gothic churches built in Paris.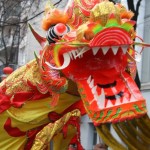 Belleville, with its old Paris charm of its small streets and cheaper accommodations attracted many artists of the 1980's, as well as the young, modern artists of today.
I would love to acquire an atelier in this inspiring "quartier" of Paris, where I could go wild and express my creative talents, by painting, on my favourite "matière" canvas, beautiful images of Paris.
All in all, it was an exhilarating experience – discovering the…
Charming, charming, charming…
"Village de Belleville".
a.