Charlotte Rampling… The Magnificent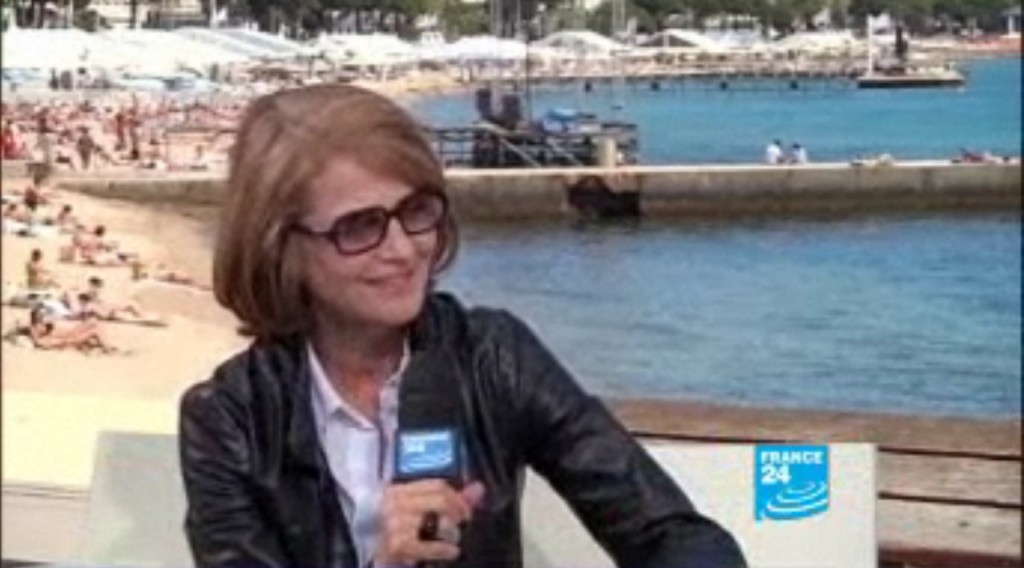 Charlotte Rampling dazzles – still.
Watching her being interviewed at this year's Cannes Film Festival, where she was promoting "The Look", a new documentary about her life by Angelina Maccarone, we were charmed by this "une femme d'un certain âge" – an icon of British and French cinema.
While the legendary American actress Jane Fonda was all dolled-up, botoxed and lifted, wearing and changing several glamorous evening gowns, flashing the typical "Fonda" smile, and gesticulating like only "Hollywood" can gesticulate, she looked superb for her age, but a bit too over the top for my liking – a bit trying too hard – to be "blasé" and soignée"…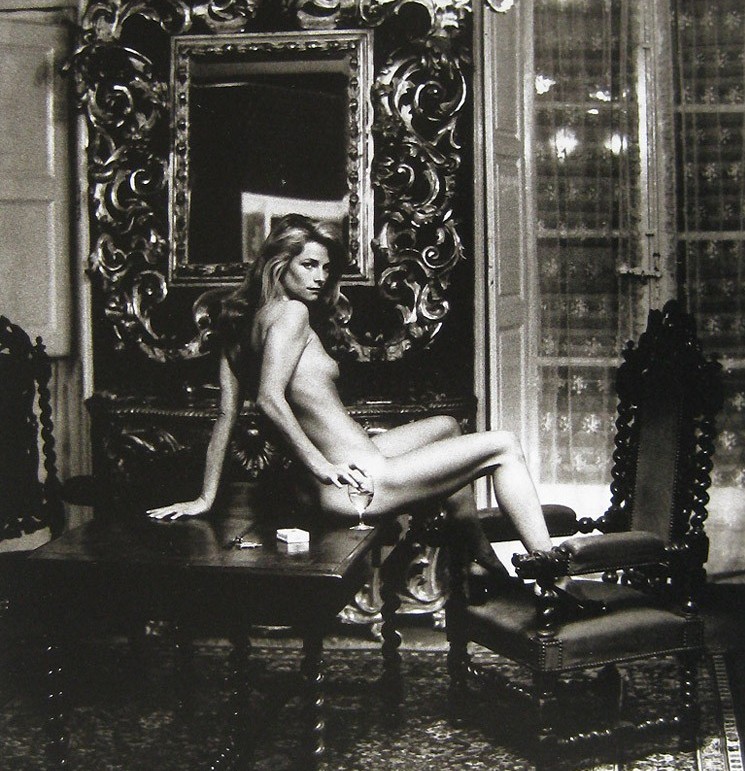 Frankly, Jane was too perfectly made up – every muscle rippling and firm with exercise, every strand of hair in place, perfectly highlighted.  Too groomed… too perfect… too artificial… too Hollywood.  Enough said.
Charlotte, on the other hand, is interviewed on the beach – looking extremely natural, wearing a lovely loose silk white shirt, simple black leather jacket, and slim trousers, with only a pair of dark glasses adorning her lined… but lovely face.
She was telling the interviewer how she prefers to grow older gracefully…
And she does it so well.
"Beauty does come from inside you", she commented, and as one ages, "you're just a slightly older version of yourself".  But resorting to surgery, "you're trying to betray nature".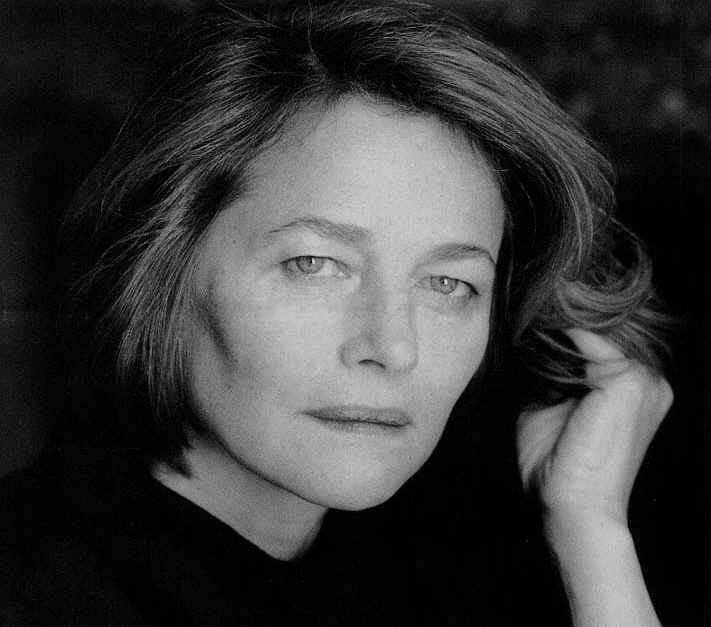 In her youth, Rampling was considered one of the most beautiful women, and was seen as an unattainable sex symbol.
Her most famous photograph, where she's reclining on a table in the nude, by Helmut Newton, is one of the most dazzling and erotic photos of a nude – ever.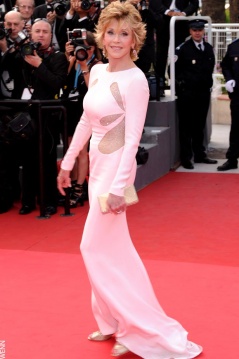 "I generally don't make films to entertain people. I choose the parts that challenge me to break through my own barriers. A need to devour, punish, humiliate, or surrender seems to be a primal part of human nature, and it's certainly a big part of sex. To discover what normal means, you have to surf a tide of weirdness".
So very typical of her to think that way.
I like this woman.
What is it about her that fascinates… other than her fabulous beauty and magnificent figure.
What captivates is the depth of character, her profound personality, the sadness, the pain, which manifests in the enigmatic parts she plays, culminating in her mesmeric and brilliant acting.
Rampling was born British, but lived and studied in France.  She married the younger, good-looking composer and producer Jean-Michel Jarre (after divorcing her first husband the actor and publicist Bryan Southcombe, with whom she had a son).  She divorced Jarre after twenty years, having had a son with him.
She went through a period of deep depression, but has obviously thankfully totally recovered.
Her best known roles were in Luchino Visconti's 1969 "The Damned", for which she won critical acclaim.  In the infamous 1974 "The Night Porter", she played opposite Dirk Bogarde as a former concentration camp inmate entangled in a sadomasochistic relationship with her former guard.
Rampling gained wider international recognition in the 1975 "Farewell, My Lovely", a remake of Raymond Chandler's detective story, in Woody Allen's 1980 "Stardust Memories", and in the acclaimed 1982 Sidney Lumet film "The Verdict", also starring Paul Newman.
Watching her at Club 55 in St. Tropez, she seemed radiant and very happy with her partner, Jean-Noël Tassez, a French communications tycoon, to whom she has been engaged since 1998.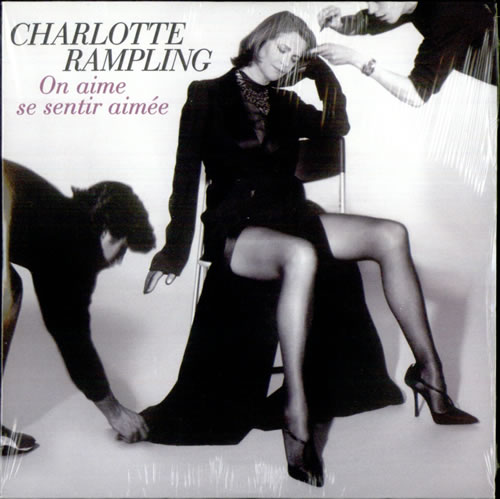 Rampling is the iconic example of how a woman should age…
Natural… graceful… without artifice.
Glowing with inner beauty.
The magnificent…
Charlotte Rampling.
a.