Café "Le Vrai Paris"… Always… on a Sunday…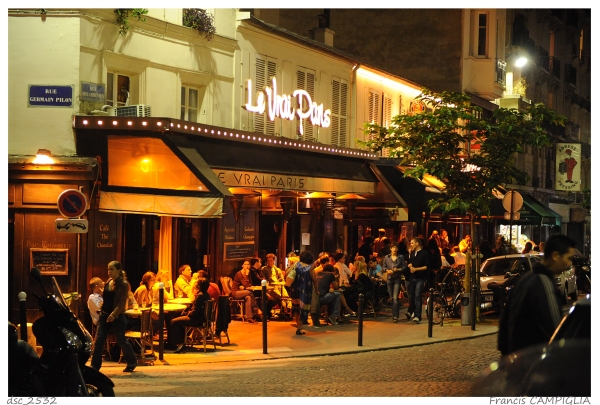 "Le Vrai Paris"..
Café / Restaurant…
It's cold and blustery…
"à Paris aujourd'hui"…
But the "café local de Montmartre" is…
Warm…
Cosy…
There is a… delicious hub… of noise…
Chatter…
Laughter…
It's… pre-Christmas mood…
Dark, deep red wine in goblets was… flowing…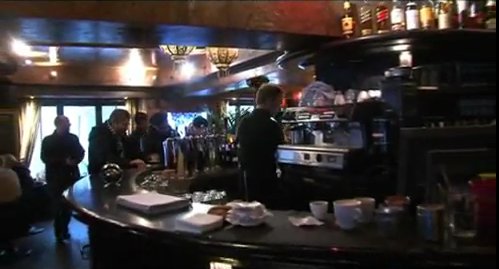 Hearty French fare on trays was… flying… by the expert manoeuvring of the energetic waiters…
Music playing… softly…
"Un sapin de Noël"… a Christmas tree… was being joyfully decorated with… sparkly baubles… long strings of crystal beads… wrapped around the tree…
A young, handsome "looker"… was sitting at the round… busy… wooden bar, reading "Le Journal du Dimanche"…
A Christmasy song was… blaring…
With the wine… robbing us of any inhibitions…  We… the five of us… joined in with the festive singing…
"Pétillant"…
"Ma Cherie Amore"…
Was playing next…
The good-looking guy… sitting at the bar… was joined by his lovely girlfriend… they were embracing… kissing… ahh…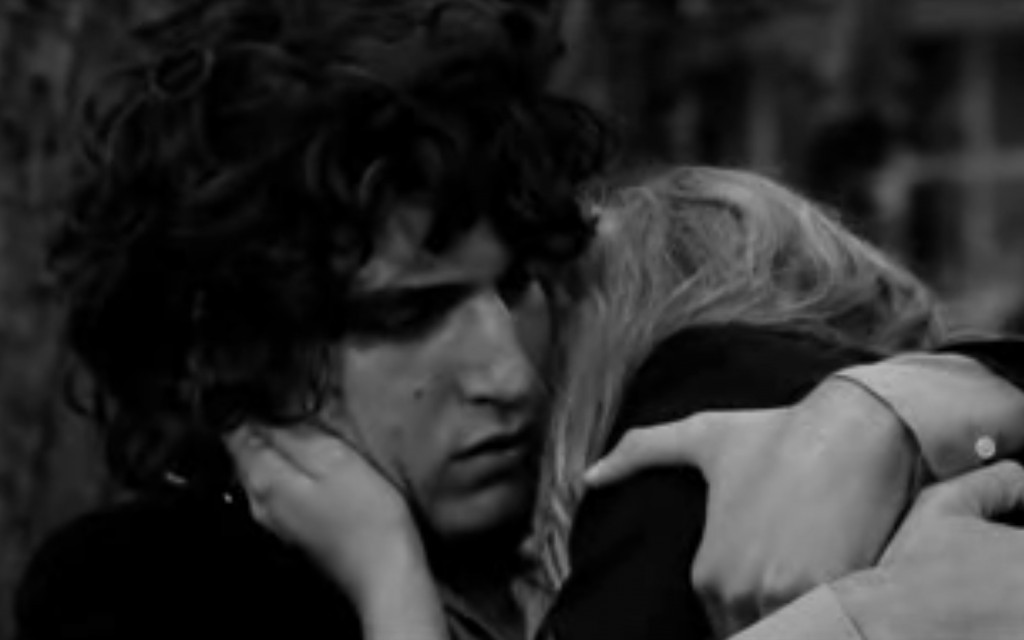 "L'amour"…
"L'amour"…
"Ma chérie… mon amour"….
One… is… IN… the mood for… Love…
We too… were hugging…
Loving… laughing…
Forgetting…
Oblivious… to the world outside…
We were in a… cocoon of our own…
Making…
Creating…
Unconditionally… loving…
Bliss…
Why can't our planet… be as homogeneous…
Less… wicked…
Harmonious…
If only… humanity could…
Stop… the discord…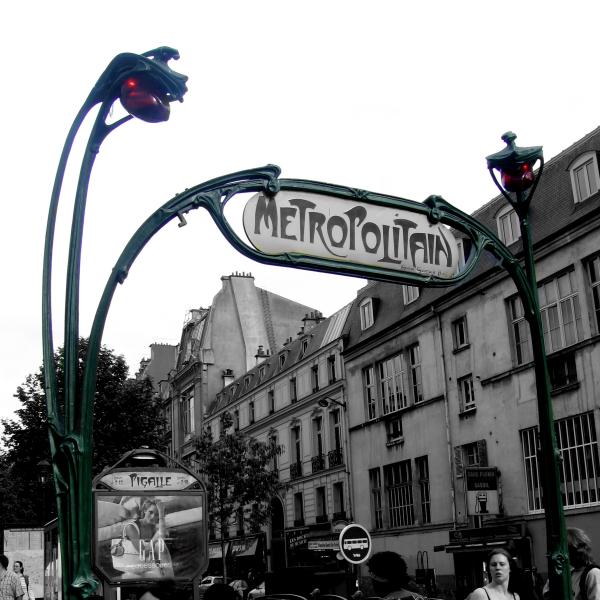 Stop… the butchery…
Torture…
Man… versus… man…
Humanity… against… humanity…
Why…  Why…  Why….!!
SCREAM…
There is… a lot of loving…
To flood... this planet…
Goodwill… abundantly…
To go… around…
Why… the butchery…
Why… the torture…
WEEP…
Outside the steaming windows…
We watched… a group of young children… bunched-up around… "Saint Nicolas"… "Pappa Noël"… with huge excitement…
He was in his Red robes… with a fur-trimmed cap and a long white beard…
Presents… were being handed out… with a twinkle in the eye and a jolly laugh… in response to the children's… squeals of delight…
Charming……
Wrapping up… against the cold wet weather outside… we passed by the… Christmasy "marché de Noël" kiosks… which were piled up with all sorts of goodies… an assortment of delicacies… the "saucisse de campagne"…  from the wooded and rolling mountains of "Jura"… melting hot "raclette" cheese… slathered on baguettes… Ummm… and huge wholemeal breads…
Stopping… at my favourite winter delicacy… the cosy… "chestnuty"… hot chestnuts… being roasted and toasted… on large metal roasters…
Heaven……
Munching… crunching… on our brown paper bags… full of hot chestnuts... we walked… rather… floated… down the steep hill to catch the Pigalle metro… back home…
Refreshed… energised…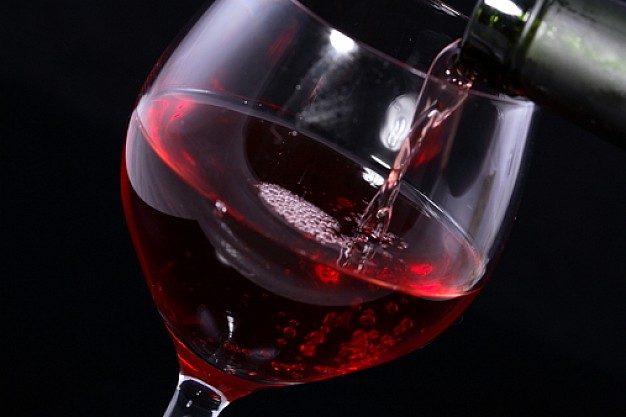 Revitalised…
Ready… for another… challenging week ahead…
Café…
"Le Vrai Paris"…
"A très… très…
Bientôt"…
a.