Serge Gainsbourg – A Legend…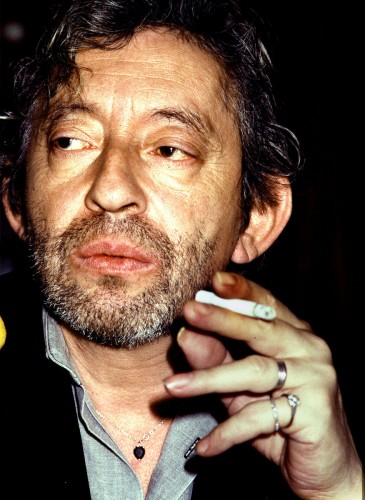 Serge Gainsbourg…
Is not really my type at all.
I am terribly attracted to tall, gaunt, darkly handsome, long, thatchy haired (preferably peppery white), cultured, slightly moody, enigmatic, discreet men.
"Gainsbourg" is nothing like that.
He does not qualify, in what makes my heart skip a beat or two… when I come face to face with a man who would get my attention.
"Non"!
So why or what is it about this man that… still fascinates me…
His eyes bulge, his nose is aquiline, his hair mousy, and has a non-descript figure.  Yet he mesmerized a whole generation of French/Parisian women (including myself)… and was and still is admired by his fellow men.
"Non, Non, Non" – it is NOT his looks that fascinate – it is his attitude.
Could it be his "don't give a damn" look, death-defying, fearless smoking and unquenchable drinking – his capacity to love a women to distraction, his passion, his ability to seduce the most celebrated and dazzling of women… his vulnerability when rejected.
Having been dropped by the most legendary female icon of the era, Brigitte Bardot, after a torrid, short affair, he described his anguish: "comme si on lui avait arraché le coeur avec les dents" – "as if one had torn out his heart with their teeth".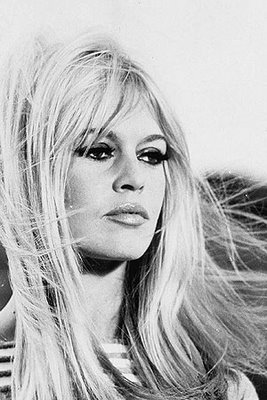 He went on to marry the British actress Jane Birkin, then the model Caroline von Paulus, alias "Bambou" – after having had liaisons with many famous beauties of the day.
He adored women, as much as he loved his music, for they were one and the same.
He wrote "je t'aime… moi non plus", the sensuously uninhibited (which was banned for a while), and some say debauched, song for Brigitte Bardot, which he recorded with her in a duo, but was made famous the following year by singing it with Jane Birkin.
It is still one of the most beautiful erotic love songs ever written.
The man was an icon, with a heart… a huge soul, an incredibly talented singer-songwriter, actor and director.
Larger than life.
He did not indulge in the vulgarity of over-indulgence in material things – he was usually dressed simply in his faded blue jeans and a wrinkly shirt, with "basquets" or trainers for shoes.
His indulgence, however, was in his consumption of alcohol, which assuaged and ameliorated his agonised alter-ego – temporarily – until the next drink, and the next, and the next…
His trademark was "smoke" – clouds of white, cloudy smoke, emanating from his sensuous lips in huge, circular puffs… sucking deeply on his cigarette… draining it… as if he was hanging on to it for dear life.
His moods were fascinating…
His imagination… vast…
His talent… immense…
I am slightly in love with the man – his genius, his vulnerability, his sensuality – but mostly for his non-chalance…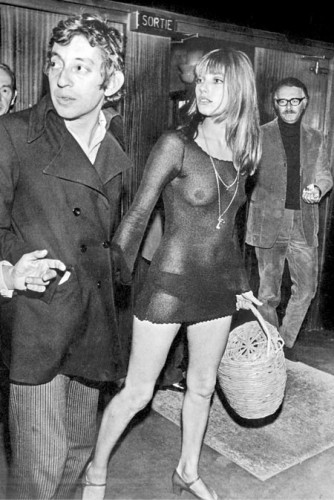 His… not giving a damn.
That's attractive.
How I would have adored the experience of being with him…
Assimilating some of his "je ne sais quoi" attitude…
His slight debauchery…
His fearlessness…
His charm… his magic.
Serge Gainsbourg…
A "séducteur"…
A genius.
"Je t'aime… moi non plus"…
a.
>>> Related article:  Brigitte Bardot – "And God Created Woman"… https://lettredeparis.com/2011/05/brigitte-bardot-and-god-created-woman/