An Oriental Oasis… à Paris…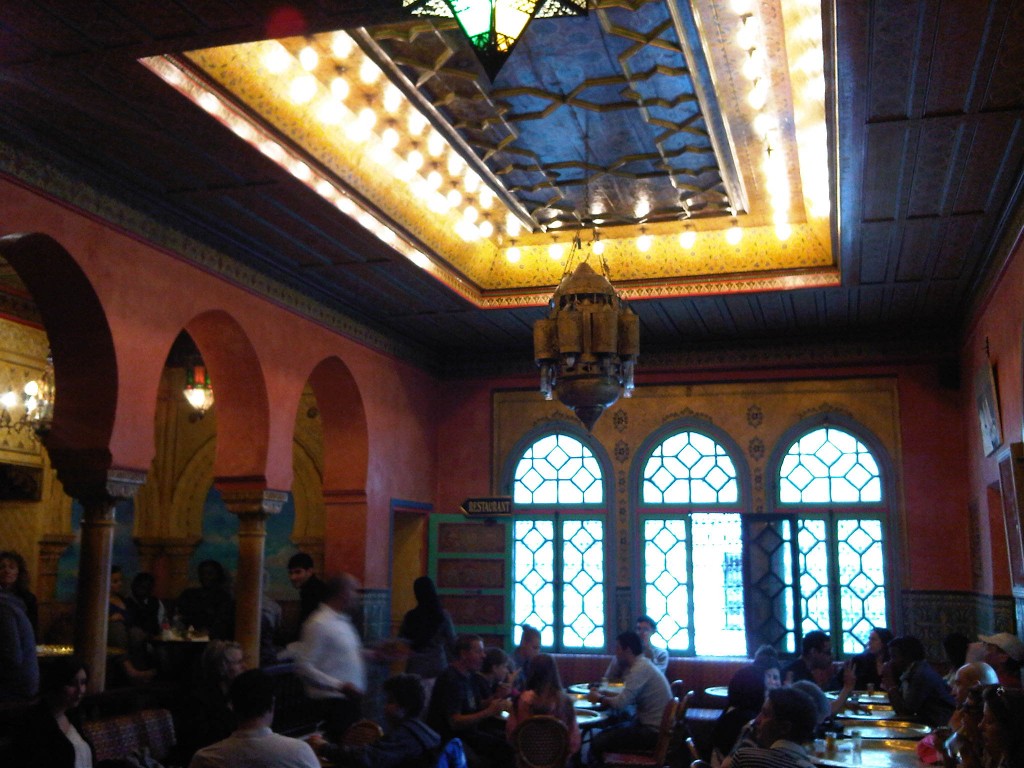 On… a hot…
Sweltering day… à Paris…
We… discovered an…
Oasis… of Cool…
"Le Café Maure de la Mosquée de Paris"…
A north African café tearoom… which is located within "La Grandé Mosquée de Paris"…
Entering the courtyard… we came upon… a lovely café "terrasse"… with lush green fig trees everywhere… "home"… to a hundred and one "twittering" birds delighting the mixed visitors… bohemian tourists… students… French… Americans… Asians… and people of the "Moyen Orient"… gathered around midnight-blue tables… round, rectangular and square in shape…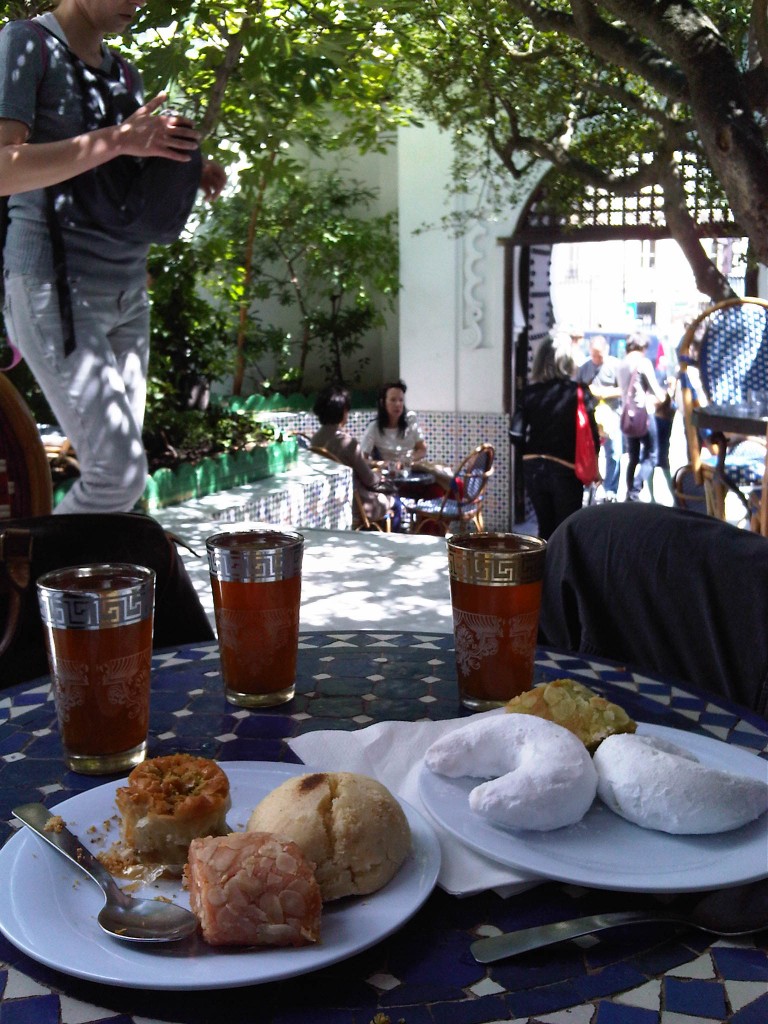 All enjoying delicious traditional pastries and cool mint teas… in an enchanting "atmosphère orientale"…
A little… piece…
Of… heaven…
Venturing further inside the tall green portals… into the azuré-blue mosaic entrance… leading into an elongated room with a North African feel… we come upon an exotic ravishing décor…
Algerian… cedar wood…
Moroccan… green tiles…
Earthenware… from Tunisia…
With Oriental-style cushions strewn around… to complete a perfect setting.
Adjacent to this colourful room… we find the main restaurant… "Aux Portes de l'Orient"…
A large room… a beautiful painted ceiling with low tables topped with large copper plates or trays… where people were feasting… on exotic oriental dishes.
Having soaked up the delightful atmosphere…
We were shown a door… leading to the famous…
"Le Hammam"…
A long room of mystery… Oriental exoticism…culture and heritage of the Byzantine era… with high ceilings and many round columns… mosaics… and a Porphyry fountain… where we become aware of women being massaged on slabs of marble… by efficient Oriental masseuses wearing white turbans.
The atmosphere… was that of…
"Les Mille et Une Nuits"…
"A Thousand and One Nights"…
"Fascinant"…
"Le Café Maure de la Mosquée de Paris"…
An oasis… with an exotic setting…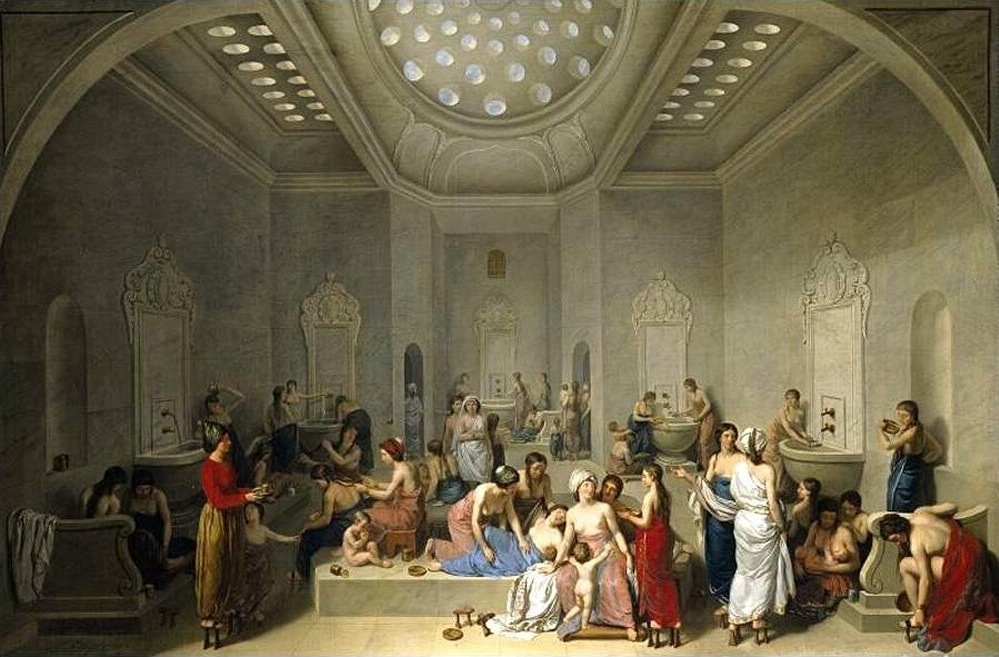 A… paradise… a haven of tranquillity…
In the very heart of… Paris…
An… exquisite…
Gem…
"Un… trésor"…
"Quel…
Paradis"…
a.