Diana Vreeland… "La Divine"…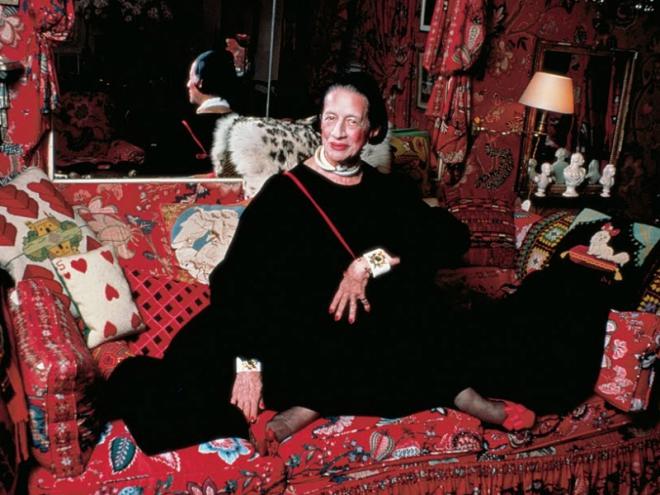 Diana… Vreeland…
"La Divine"…
Ever… since…
My… first…
Vogue…
I… was…
Enraptured… captivated…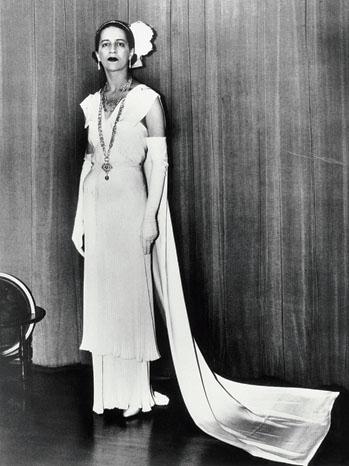 By this woman… of extraordinary presence…
Larger… than life…
A character… of such…
Glamour…
Imagination… talent…
Who famously said…
"The only real elegance is in the mind… if you've got that… the rest really comes from it"…
She lived… her dream…
A life… of ambition…
Bejewelled… with fantasy.
Not endowed… with great beauty…
She… like a miracle…
Morphosed… into an icon…
Chic… with a sexy voice…
Feminine… with a masculinity that excited…
She was… the supreme…
Trend-setter…
Diana Vreeland…
The ultimate… beyond luxury…
I devoured… every word…
Written… about her…
Her "incontournable"… life-style…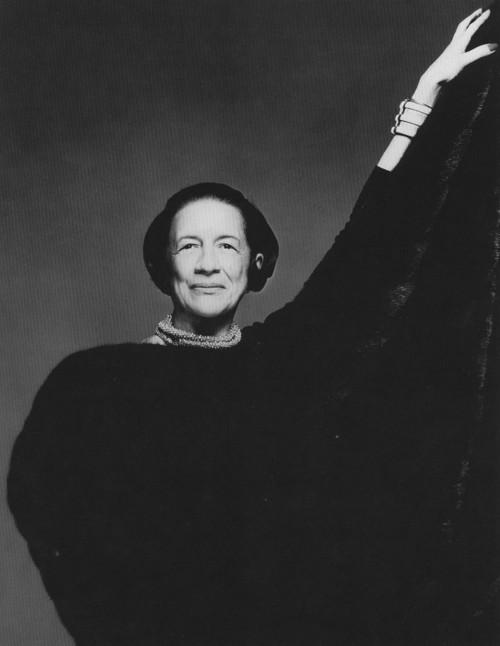 Her famous blood-red salon… decorated by Billy Baldwin… who quoted her demanding…
"I want this place to look like a garden… but a garden in hell"…
Impressive… imperious…
Loaded… with honours…
As the famous photographer Richard Avedon… commented…
"She was and remains the only genius fashion editor"…
In a 1960's Cecil Beaton interview at the Paris Hotel de Crillon… when the great photographer asked her what was the secret of her stratospheric success…
She… "typiquement"… dressed-to nearly kill in red chiffon… while lounging on a leopard skin… smoking a cigarette from an elegant ebony and onyx holder… "bien sûr"… her arms bejewelled with… Verdura bracelets… screaming style…
Dramatically… answered…
"Simplicity… darling… simplicity"…
As fashion editor at… Harper's Bazaar…
And Editor-in-Chief of… Vogue…
Later… the doyenne of the prestigious Costume Institute of the Metropolitan Museum of Art …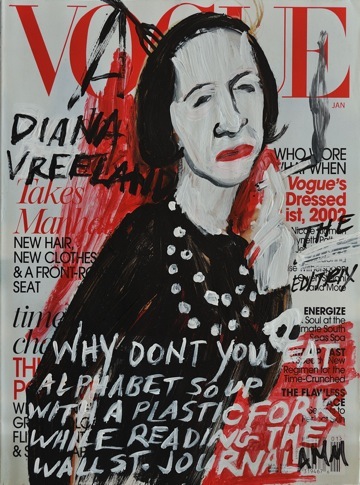 She presided… and convinced…
That she was truly… a master of her profession.
Lisa Immordino Vreeland has directed a documentary… "Diana Vreeland: The Eye Has to Travel"… on Vreeland's magical life and career… also a biography "Empress of Fashion: A Life of Diana Vreeland" by Amanda Mackenzie Stuart… will be published in the winter months…
Diana… Vreeland…
An… original…
A… legend…
Truly…an…
'Empress'….
a.