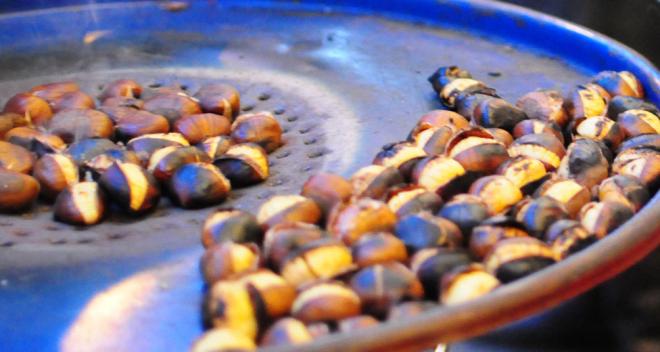 A Christmas… Chestnut…
A nut… I adore…
On a bitter cold day… à Paris… wrapped up in furs…
While walking towards… our favourite kiosk… in Saint Germain des Prés…
We became aware… of a familiar…
Much loved scent… of chestnuts which were being…
Roasted… toasted…
Over a smouldering fire… on a large toasting pan with holes in the centre…
Emanating a smoky… seductive aroma…
Ahh…
It was our friendly Italian… "marrons chauds"… vendor…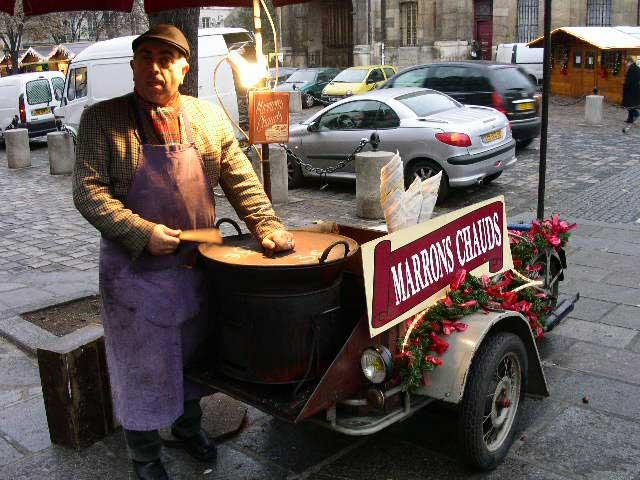 Who materializes… out of the chestnut smoke…
Like a forgotten dream… come Christmas…
Every… Christmas…
Were all smiles… with delight…
"Ciao"…
We greet… the portly man…
"Ciao… Bella"…
Was his "typiquement"… Italian retort…
The combination… of the two…
Chestnuts… and compliment…
Was …heady…
Nothing depicts this most beautiful of seasons better… than this revered ingredient…
The magnificent… chestnut…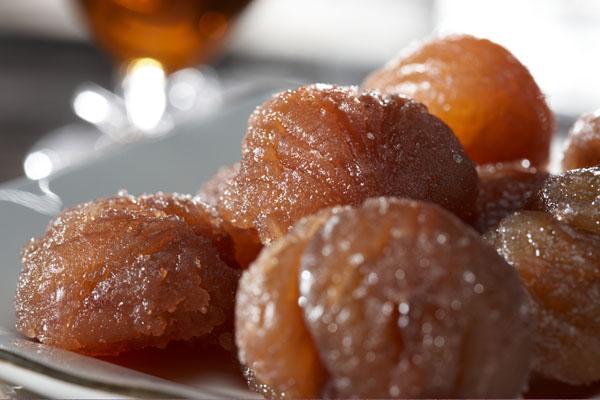 Roasted…toasted… stuffed in a turkey…
Caked… ice creamed…
Or whipped… into the famous Italian delicacy… "Monte Blanco"… puréed on top of white meringue with a swirl of rich heavy cream on top…
Heaven??
To blow… your taste buds away…
A noble nut… to boot…
At the end of World War I… many French locals were only able to survive by actually eating chestnuts… grinding them into a flour called "mique"… a bread substitute… which made a difference between…
Starving… or surviving…
The wild chestnut was a handy staple food for the poor… it dates back to fossilized remains around 14,000 B.C… and was abundantly found in the south–west of France…
However the more cultivated voluptuous nut… became a favourite of the rich and wealthy landed gentry…
Whether marinated in salt and wine… or lovingly bathed in sugar… (the sweet exotic granules were brought back by the Crusades upon returning to Europe)…
It was an ingredient… to be venerated…
Savoured….
A huge silver tray… filled with "Marrons glacés"… from the well known chef pâtissier Jean-Paul Hévin…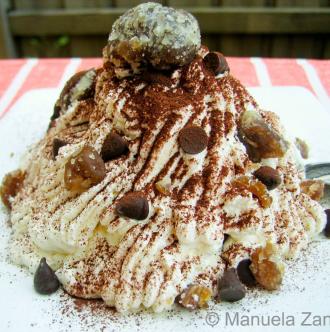 Will take centre-stage… next to our "sapin de Noël"…
A nut… to be…
Devoured…
Adored…
A toast… of champagne…
For… the…
Chestnut…
I… adore…
a.