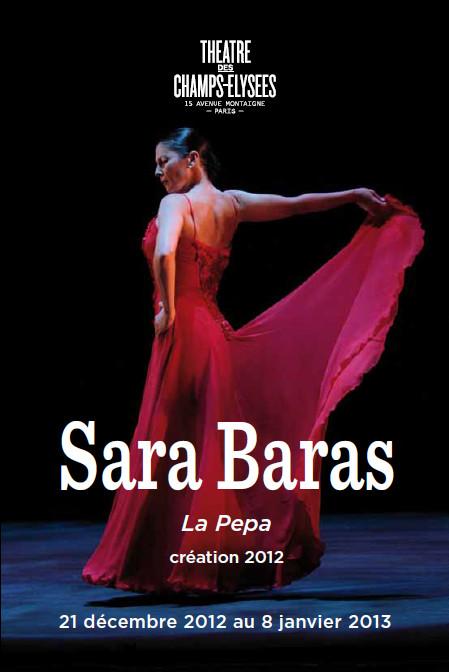 Sara… Baras…
A… twirling…
Vision… in red…
Crimson…
A flame… in flesh…
With… passion…
Dancing… prancing…
Strutting…
Tip-tapping her black shoes with a rhythmic staccato… "zapateado"… that was nothing less… than breathtaking…
Her head held high with Spanish pride… eloquent… elegant hands… with movements so expressive…
One could weep… with exultation… in honour of the human spirit… and its capacity for excellence… in beauty…
She… dazzled…
She… mesmerised…
The kaleidoscope… of emotions… "L'horreur de la guerre"… the joy of "La Liberté"…
Hate… passion…
Love…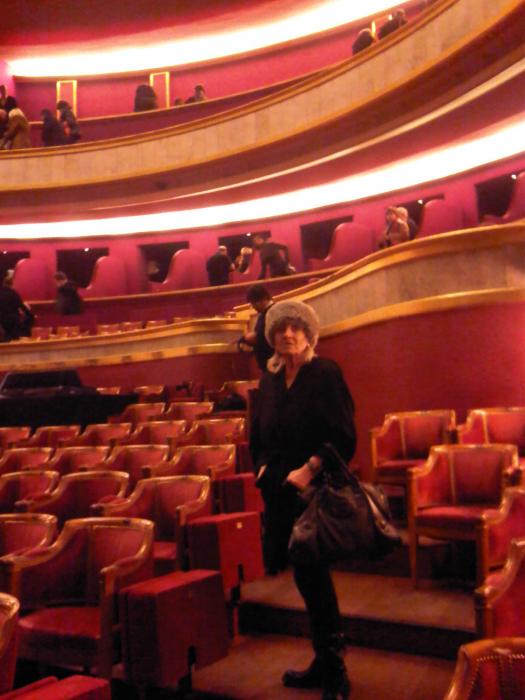 Flashing… on the magnificently expressive faces of the dancers… with their fluttering fans… speaking to the enraptured audience… in many tongues…
Sara Baras… Ballet Flamenco…
"La Pepa"…
Is… sensational…

The… Théâtre des Champs-Elysées… has excelled yet again…
This… our favourite "intime" theatre à Paris… … is renowned for excellence in its choice of cultural musical productions. It is always such a pleasure… to visit its beautiful historic concert hall.
As the heavy curtain… lifted…
We were entranced… by the scene of a group of "danseurs"… accompanied by… guitarists… percussionists… "chanteurs"… the Sara Baras Grupo Flamenco… all in a scene of the Ballet Flamenco that expressed "'L'Horreur"… during "la guerre d'indipendance, 1808-1814"… from the commandment of Napoléon… where Cádiz was the only territory in Spain… that resisted the occupation of French troops.
Later… the scene was the celebration of the "bicentenaire" of the first Spanish Constitution promulgated in Cádiz on the 19th of March 1812… on Saint Joseph's Day… thus the nickname for the Constitution… "Pepa"… which is the feminine of the word "Pepe"… the diminutive of "José" or Joseph… hence the name of "La Pepa"… the title of the Ballet Flamenco…
Seated up close in "front row"… the dancers seemed to take flight… surrounding the beautiful Bird of Paradise…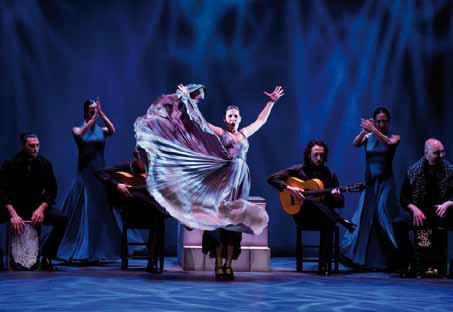 Sara Baras… "La Pepa"…
Now bathed… sheathed… in liquid silver satin while pirouetting… eloquently gesturing… tip-tapping the "zapateado"… to the superb strum of the guitars…
Astonishing… brilliance…
Accompanied by her partner "L'Artiste Invité"… the Andalusian Córdoba-born flamenco dancer José Serrano… whose performance was magnetic…
Sarah Baras…
"Nous sommes tombés amoureux"…
With her… energy…
In… perfection…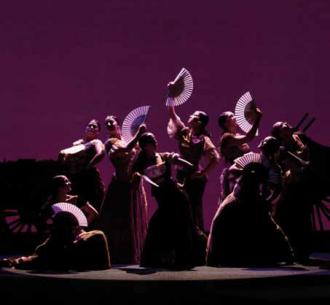 Her… undeniable charm…
She… left us…
Whimpering…. for more…
Emotions… conjuring pain…
Love… life…
Left… us…
Enthralled…
Sarah Baras…
Triumphed…
a.