Women and the Workplace: a Personal Perspective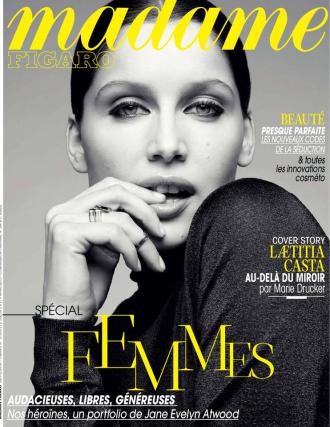 In this weekend's edition of the International Herald Tribune, I was drawn to read an article entitled "In Sandberg, Echoes of De Beauvoir" by Chrystia Freeland, where the author makes the correlation between some of De Beauvoir's thoughts on women and their perception within society and Facebook COO Sheryl K. Sandberg's recent book "Lean In", which argues that some of those misconceptions of women described long ago, still hold true today.  I was riveted.
In effect, French media in recent weeks has been awash with articles on the subject of "Women", with entire issues devoted to "Femmes", or as Madame Figaro's cover story read: "Femmes – Audacieuses, Libres, Généreuses"… obviously in honour of International Women's Day, celebrated globally this year on the 8th of March.  Moreover, Hanna Rosin's highly controversial book "The End of Men: And the Rise of Women", recently translated into French, has sparked numerous debates and in-depth examinations of women's role in society, more particularly French society, and their place in this still male-dominated workplace.
After reading Ms. Freeland's thought-provoking article, I asked myself… as a working professional woman and mother, what is my real opinion on women's role in society and the professional world??
Having personally suffered from the pitfalls that women experience as a result of interrupting their careers by having children, I cannot claim to belong to that elite group of women who have managed to juggle both and come up trumps.  The finance world does not easily wait for, nor forgive, women taking time off to rear their children, or protect their children from the fallout of difficult divorces.  The truth is that the high-flying banking career I dreamt of was badly dented at both personal junctures in my life – a fact that sometimes still rancours.
My verdict is open: these latest dialogues on women's place in society and the workplace have made me more interested than ever in reading the works of some of the original feminist writers such as de Beauvoir, Virginia Woolf, Betty Friedan, etc. to be able to properly assess how far we – today's women – have come in the battle for equality, so as to fully appreciate the immense headway their revolutionary and brave work has given us, and enable me to get a deeper perspective on the remaining work that needs to be done by our generation in this fundamental area.
What I can honestly say, in conclusion, is that I have never had more deep-felt admiration for independent women as a whole, and working mothers in particular… as I myself walk that same path.
L.M.