Café Loustic… "Cute and Cosy"…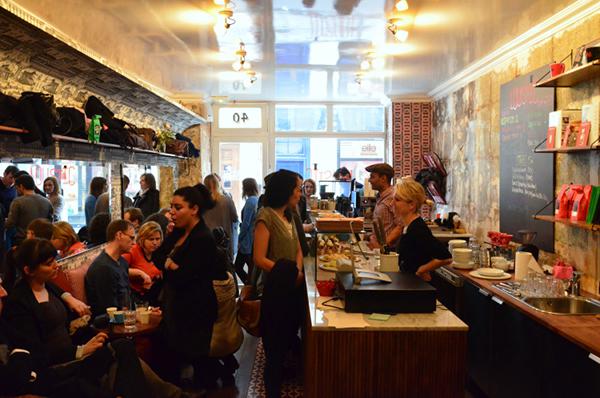 Are… you…
In the… mood…
For a… superb Espresso…?
You won't… go wrong…
At the… "cute and cosy"…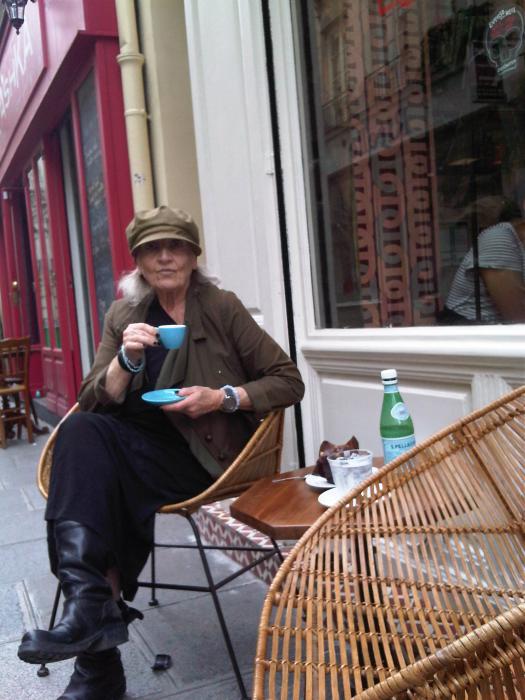 Café… Loustic…
The tiny café with it's rustic décor… tucked away in a side street a few blocks away from the formidably imposing "Centre Georges Pompidou" and "Le musée des Arts et Métiers"… at 40, rue Chapon… on a hot humid day… (summer has been coyly reluctant to settle in)… was a lovely little cool oasis… with two large straw chairs surrounding a small round table on the side walk…
Now… how adorable…
Is… zat?
The aromatic cup of espresso… was more than good.
It was… excellent…
Accompanied by the extra bio carrot cake… baked with the best… freshest ingredients…
It was…
"Vraiment… très très bon"…
However, my main attraction to this adorable café… is the fact that they make organic everything… and have a great love and excitement for… "Kale"… the newest healthiest green super-food vegetable on the planet…
In a toxic world plagued by an epidemic of allergies… the humble green leafy vegetable is an excellent preventative health measure for all…
Armed with my box of "Kale Chips" made by… "The Kale Project"… which I nibbled on all the way home… I was pleased with my good deed for the day…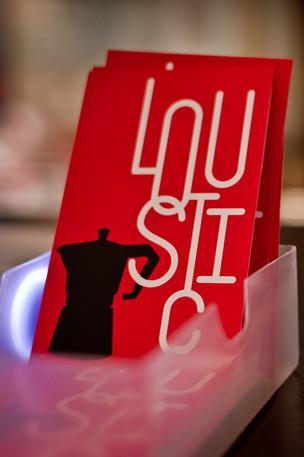 If you wish upon… an express…
In a delightful… blue coffee cup…
You… too…
Will be… charmed…
By… the…
"Cosy… and cute"…
Café… Loustic…
Enjoy…
a.