Lettre de Paris Interview: Emma Sawko.. of Wild & the Moon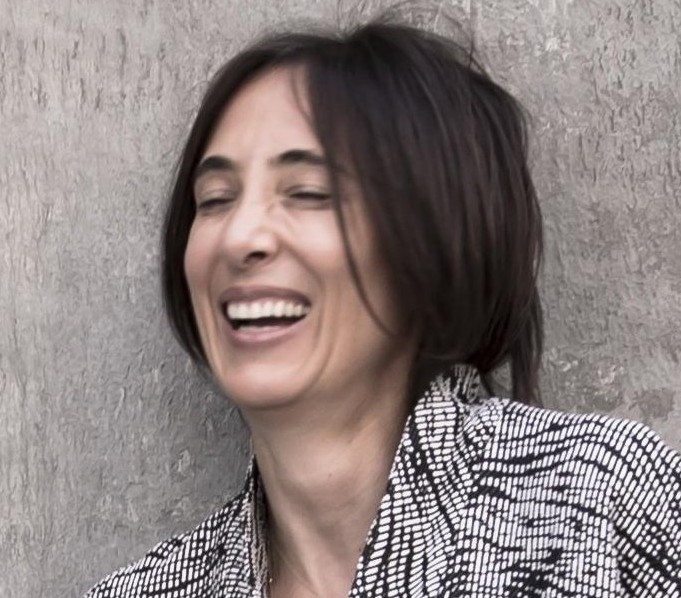 New York born, Dubai-based entrepreneur Emma Sawko is launching in the 3rd arrondissement of Paris this January an urban, organic health food and juice bar called Wild & the Moon.. together with her husband and a group of fellow food lovers, chefs, nutritionists, and naturopaths.
The Wild & the Moon concept, which has already opened in Dubai, is based on the belief that food should not only be healthy and delicious, but also good for the planet: "through food we align with the rhythm of nature".  That is why Wild & the Moon only uses organic, local, ethically sourced, seasonal and plant-based ingredients in their fresh food and cold pressed juices, leaving their nutritive power intact (not to mention free of refined sugar, additives, chemicals, GMOS, gluten, soy, and dairy).
We at  Lettre de Paris | lettredeparis.com.. can't wait to sample Wild & the Moon's fare, since they promise to offer the dietary standards that fit our beliefs and lifestyle.
Before the opening of Wild & the Moon at 55 rue Charlot in the Marais this month, we were interested to know more about its founder, Emma Sawko… therefore, we were fortunate to have her as the guest of the Lettre de Paris Interview :
What drives you?
Amongst other things, I like the idea of spreading healthy food through a concept where food is good for you, good for the planet and above all delicious. In other words, smarter for you, smarter for the planet.
I also believe that we all have a responsibility in trying to make this planet a better world. There is half a billion people in the world today who are overweight or obese. And half a billion people who don't have enough to eat. That's a pretty crazy situation… So we wanted to launch a business that did a little bit to try and impact that; we've partnered with a charity to ensure that every time you eat at Wild and The Moon, someone less fortunate in the world eats too. Our motto could be: the only thing better than good food is food that does good, and I like this idea!
What are the most important keys to success?
It would be very presumptuous of me trying to answer that question! I can just share with you something I read one day and that I damn don't fail to notice: success is never owned, it is rented, and rent is due every day!
Who is your greatest business inspiration?
I've been raised with the principles of integrity, hard work and consistency, of being honest with myself and towards others, of being respectful, curious and open minded. Those are life principles that I am trying to apply in business as well. So I would say my dad, pretty much. But I was lucky enough to always have been surrounded with inspirational people.
Where do you feel most at home?
I was born in New-York from Parisian parents. I grew up in Geneva, lived in Paris for many years, left Paris for New-York and New-York for Dubai… so I am a bit mixed around, but if I had one place to choose it would be New-York for the energy, the freedom, the culture. It really is my happy place.
Best piece of advice you've been given?
The sky is not the limit, there are footsteps on the moon : ) #wildandthemoon
What made you interested in Organic (Bio) food?
The story began long ago when I was a kid coming home from school finding a fridge only filled up with greens and grains! At that time I was finding it so unfair not having any soda or junk as my food. Today, I am grateful of having had a mother who was already so aware of the importance of eating healthy, and that was 40 years ago! I also experience everyday the health benefits related to a healthy diet, and it's very addictive! Who wouldn't like to feel strong, energetic and full of vitality? That's why we go for wild, organic, local, ethically sourced and seasonal products. Our food is prepared in a pure and unprocessed way, our juices are cold-pressed, leaving their nutritive power intact. No refined sugar, no additives or chemicals, no GMOS, no gluten, no soy, no dairy. Nothing added. And guess what my fridge is filled up with now?
What is your must-do health routine?
I was raised with sports all around, did some ski competitions and ballet at a professional level. Today I do one hour of sports every morning, I alternate between boxing, yoga and swimming. Sports is more than a healthy routine for me, it is part of my lifestyle.
Favourite "quartier" (area) in Paris?
The 1st where I live, for being so central and having the "Jardin des Tuileries" just down my door and the 3rd, for the good vibes and cool new food concepts opening everywhere.
Best places for a drink?
Do I sound very fully totally objective if I tell you Wild and The Moon?  But you can trust me, I've checked : )
Favourite culinary experiences?
The yearly family gathering at my grand-parent's farm in the Pays-Basque, where vegetables where coming straight from t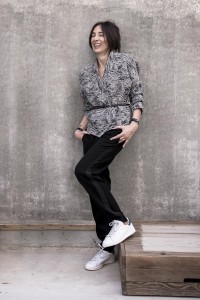 he kitchen garden, the fruits for the orchard, and where the poultry was happily raised.
Most romantic setting? 
In Tulum, a tree house on the beach from where you see the sunrise through the palm trees…
What is your philosophy in life?
Happiness is a choice and everything else is a matter of perspective.
Your greatest dream?
Live on a planet where I know my kids would be safe, which induces peace and food for everyone. I know it sounds quite naïf and utopian, but I believe small steps in the right directions can create big sustainable changes. Let's not settle for less!
Paris is…
La plus belle ville du monde!
Wild & the Moon,  55 rue Charlot, 75003 Paris
www.wildandthemoon.com
© Lettre de Paris | lettredeparis.com