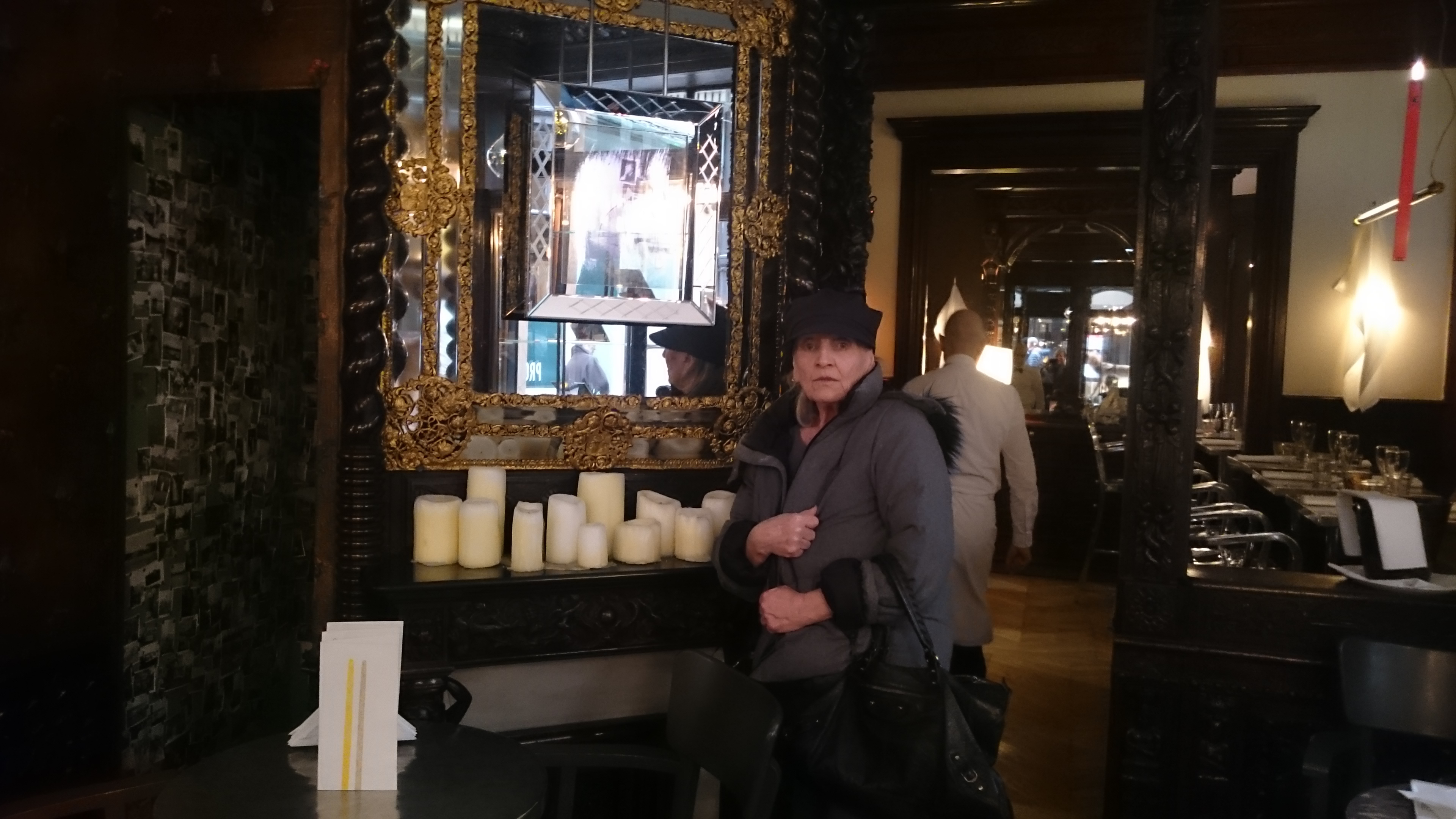 Caffè… Stern…
The… former…
Maison… Stern…
Now… a posh…
Italian… restaurant…
In the… heart of Paris…
Is… dazzling…
An invitation for an early breakfast… at the historic establishment… was irresistible.
Huge excitement gripped me… as we entered through the great portals of the 19th century "Passage des Panoramas"… a jewel of an arcade packed with amazing artefacts.. restaurants.. patisseries.. and most riveting boutiques with energy healing crystals.. where I fell in love with and became the owner of a tiny jade Buddha.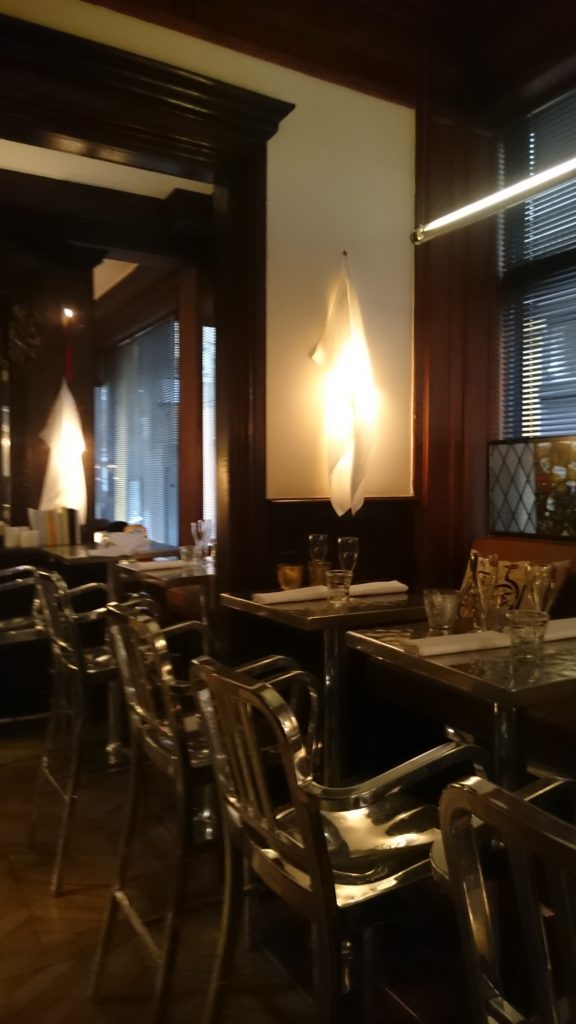 Exploration…
Fascination…
While marvelling at the hustle and bustle displayed in front of us.. I was whisked away willingly to the Caffè Stern…
A grand entrance… with a dark-leather panelled "salon intime".. with antique mirrors.. literary books on side shelves.. conjured nostalgic memories of the great Paris brasseries of yesteryear.
An imaginative dream team of David Lahner.. (Vivant, Racines – Paris and NYC).. Massimiliano Alajmo.. (Le Calandre, Caffé Quadri).. and only a touch of designer Philippe Starck.. converted the historic engravers shop… into an Italian coffee house.. wine bar.. and restaurant par excellence.
Our breakfast… was perfection…
We were impeccably served with their famous croissants fait maison.. stuffed with exquisite "crème pâtissière".. accompanied by the aromatic caffè espresso of Gianni Frasi. 
Heaven…
The hushed.. plush.. dimly lit ambience.. is sensuous and amorous.  A maze of interconnecting rooms that date back to the 16th century.. makes for a romantic.. provocative rendezvous.
However… the lunch and dinner is where all the beautiful people come to see and be seen.  The fashion set.. interior designers.. celebrities.. and literati.. frequent the sampling.. of the Italian chefs Massimiliano Alajmo and Serge Preziosa's.. brilliant cuisine.
Caffè… Stern…
A… visual delight…
Is… the talk…
Of… the town…
"Un authentique café vénitien.. au motif parisien"….
"Incontournable…
Pour.. un moment délicieux"…
We've… been…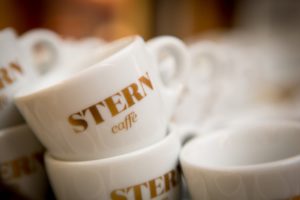 Seduced… addicted…
To… the…
Enticing…
Seductive…
Caffè…
Stern…
a.