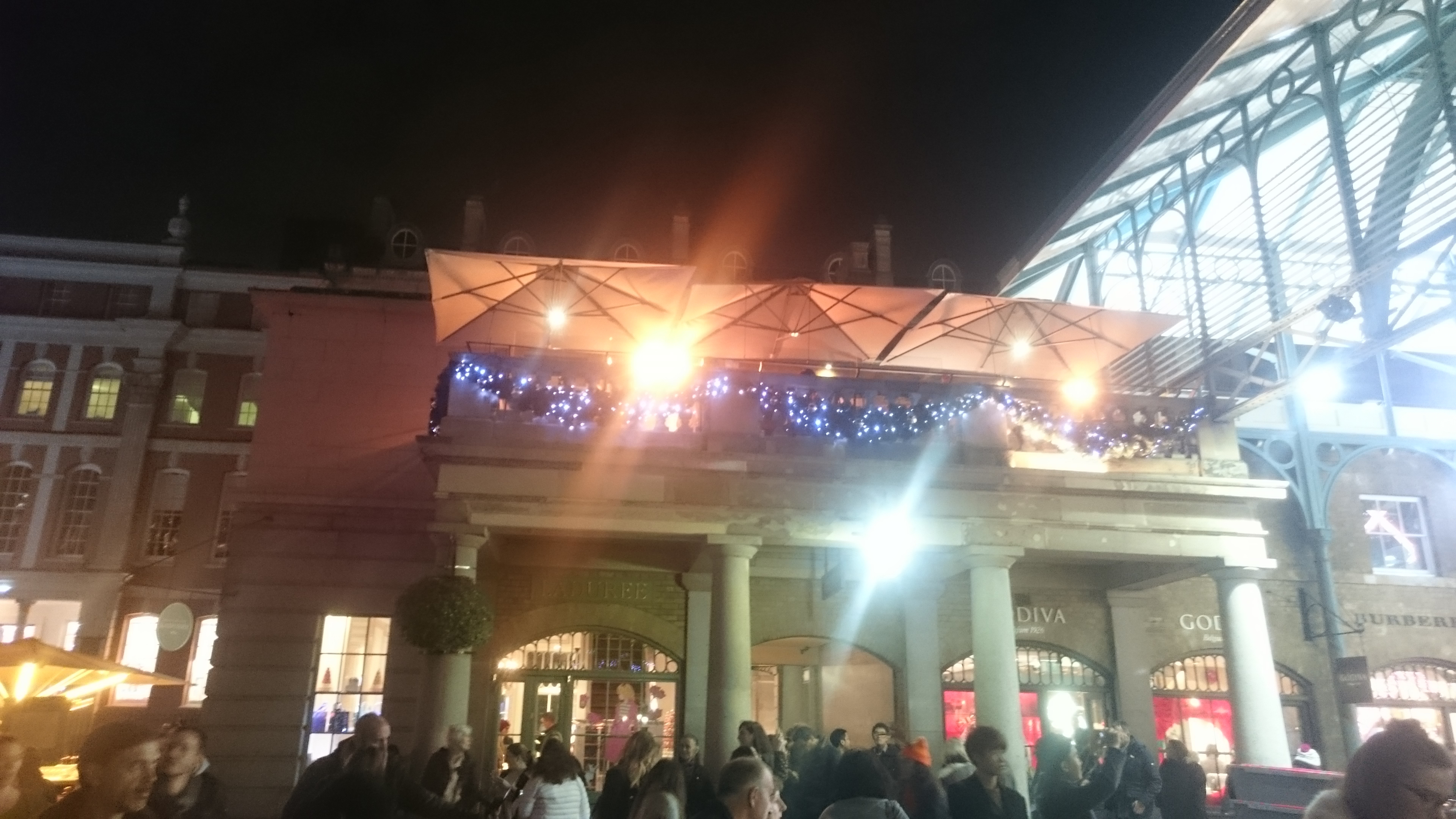 On a short pre-Christmas trip to London.. we were invited for a business breakfast at The Wolseley.  The architect William Curtis Green was influenced by Venetian and Florentine architecture with an Eastern exotic touch thrown in.
The Wolseley is grand… atmospheric.. with towering pillars.. arches… stairways.. and a dramatic black and white diamond marble flooring.  It's hard to believe that in 1921 it was a prestigious car showroom.. later evolving into Barclays Bank.  Chris Corbin and Jeremy King acquired the site in 2003.  Its restoration and renovation was realised by David Collins Architects.  The Wolseley opened that same year.  We were more than impressed by the ambiance.. the charm.. and the beauty of the place.
On our way to Covent Garden.. where we were investigating the new movement of healthy food restaurants mushrooming in that area.. we passed by the Shaftesbury Memorial Fountain.. which was erected in 1892-1893 to commemorate the philanthropic works of Lord Shaftesbury.. a famous Victorian politician and philanthropist.. which endeared him to our hearts.
The monument is surmounted by Alfred Gilbert's winged nude statue of Anteros.. known as Eros.. the God of sensual love.. described as "London's most famous work of sculpture".
Covent Garden was amazing… trees twinkling.. bright lights everywhere… people indulging in Christmas cheer and goodwill for a moment… the place was enchanting.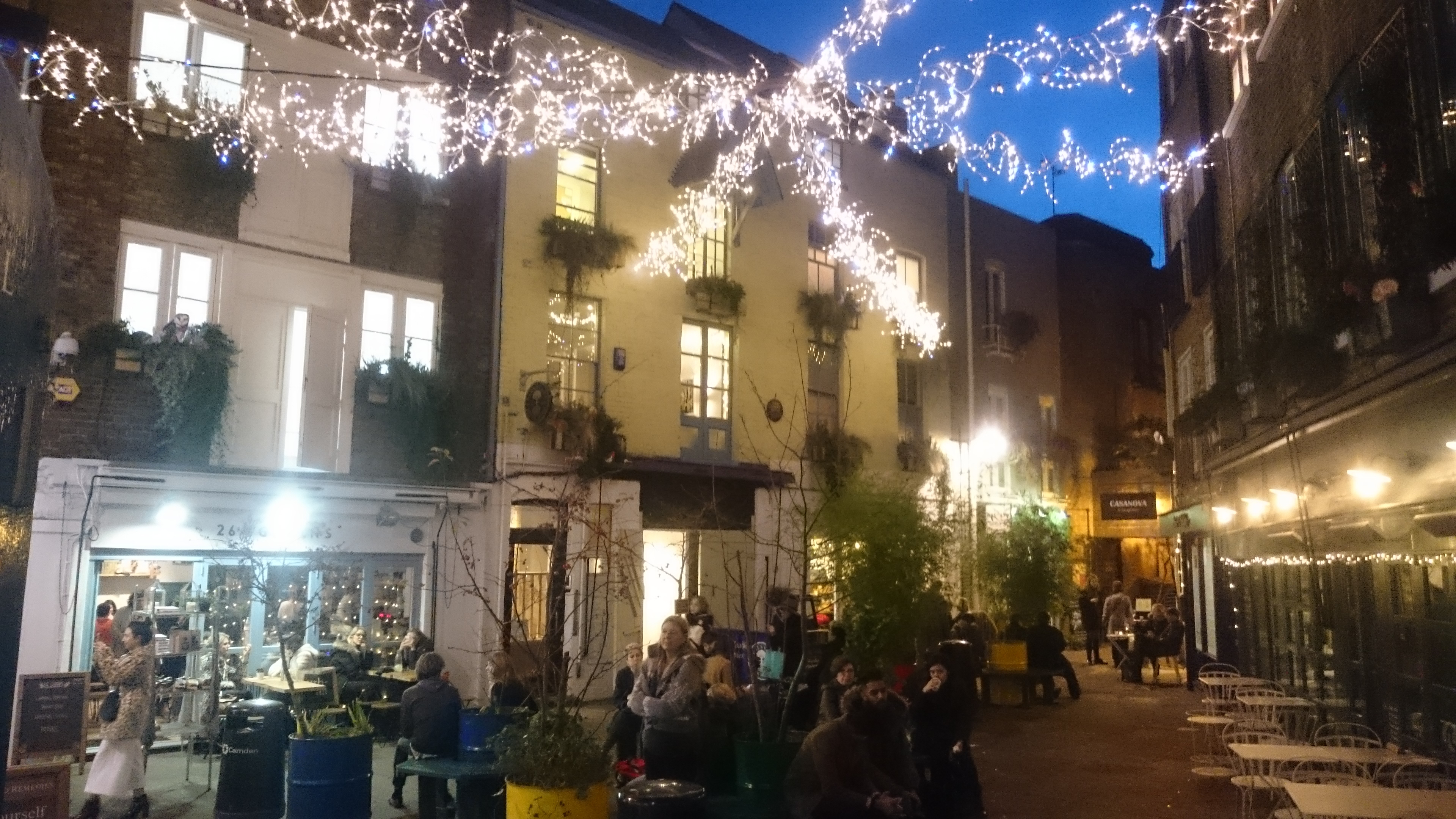 Covent Garden is a district in London on the eastern fringes of the West End.. between St. Martin's Lane and Drury Lane.  The central square is often called "Covent Garden Piazza".. designed and laid out in 1630.  The square was created when the 4th Earl of Bedford commissioned Inigo Jones to design the area.  Jones was heavily influenced by European architecture.. particularly by the Piazza d'Arme in Livorno, Piazza San Marco in Venice.. which is dazzling.. and Piazza Santissima Annunziata in Florence.. as well as the Place des Vosges in Paris.
What can one say about this magical place… home to the magnificent church of St. Paul's.. known as the "Actor's Church".  The awesome Royal Opera House is one of thirteen theatres.
Over the years, Covent Garden's market has appeared in a concoction of works: in 1867 the Austrian composer Johann Strauss II composed "Erinnerung an Covent Garden" (Memory of Covent Garden).  Eliza Doolittle, played by the gamin Audrey Hepburn, the much-loved character in George Bernard Shaw's play "Pygmalion", which was adapted by Alan Jay Lerner in "My Fair Lady".. is a Covent Garden flower seller.. also the terrifying Alfred Hitchcock filmed the 1972 movie "Frenzy" there.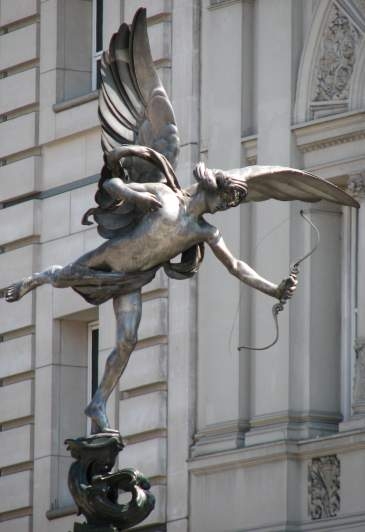 We did not direct a film… however we thoroughly enjoyed investigating the health food restaurants in Covent Garden.. where we had an enchanted evening in Neal's Yard.. and enjoyed the sheer charm and magic of…
This historic… piazza…
This… square…
This… Covent…
Garden…
a.