The Wolseley.. We're Besotted…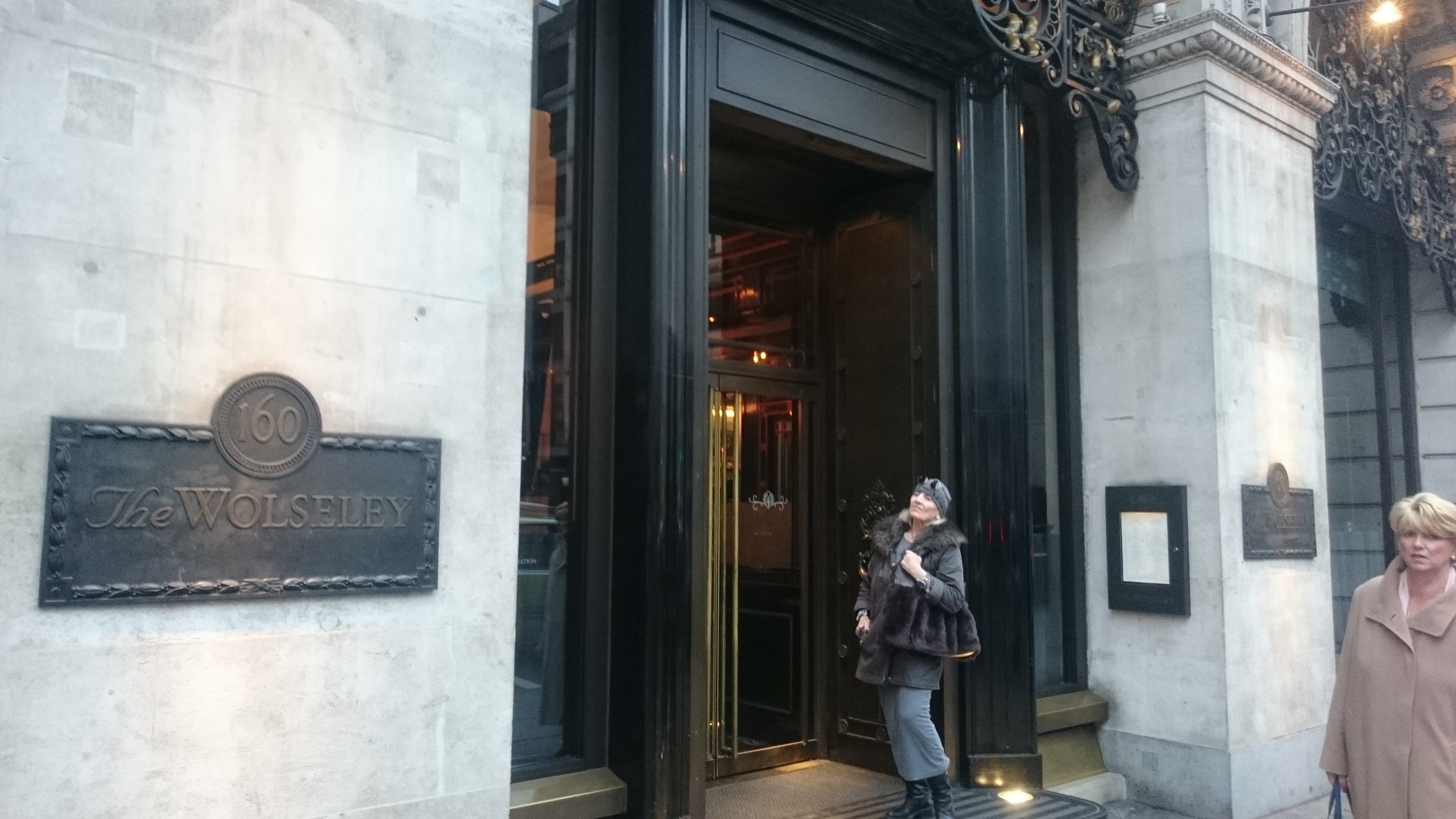 Upon entering the tall imposing doors and stepping onto the handsome black and white marble flooring of The Wolseley… one is stunned by its opulent allure…
The ambiance… ravishing…
The lighting… flattering…
Discreet…
The banquettes in soft plush black leather…
Stylish…
Comfortable…
The tables… with their "intime" corners and the voluptuous round ones… make for…
A… romantic setting…
A… rendezvous…
We were splendidly received by the Maître d'hôtel.. Thanassis.. who spoke with a slight Greek accent.. and led us to the round table in the lovely middle room… where our friends were awaiting us.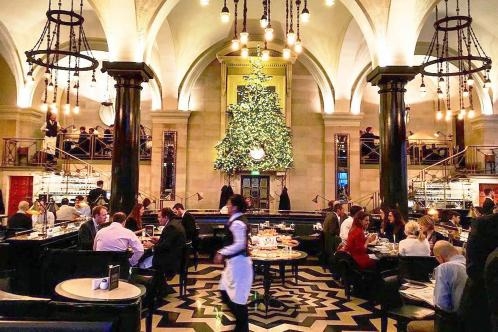 The Wolseley boasts of an excellent cuisine… the service is equally impeccable.
One can identify with the refreshingly unpretentious Vogue Editor Alexandra Shulman.. for opting to enjoy her family's seasonal celebrations at this brilliant establishment where "tables at the Wolseley for Christmas lunch are as sought-after as the sighting of Santa's reindeer".  It seems her son was ecstatic to have secured one.
While having a wonderful reunion with our friends.. we had the feeling that we were at one of those great romantic restaurants of a past grand era.. where beautiful glamorous women in diamonds and fur.. with their distingé men arriving in chauffeured Bentley's were.. wafting through the doors.
A vision…. of a "temps perdu"…
A delicious… dream…
We reluctantly… bade farewell to our friends…
And to the… magnificent Wolseley…
With… a sigh…
With… a promise…
To… revisit it.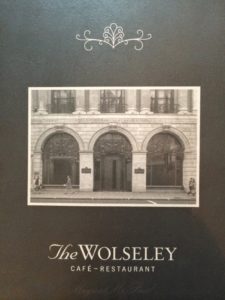 The… Wolseley…
Is… glamorous…
Beautiful…
Extravagant…
With… old…
World… charm…
We're…
Besotted…
a.