2017 American Women's Group in Paris' Annual Gala.. La Vie en Rose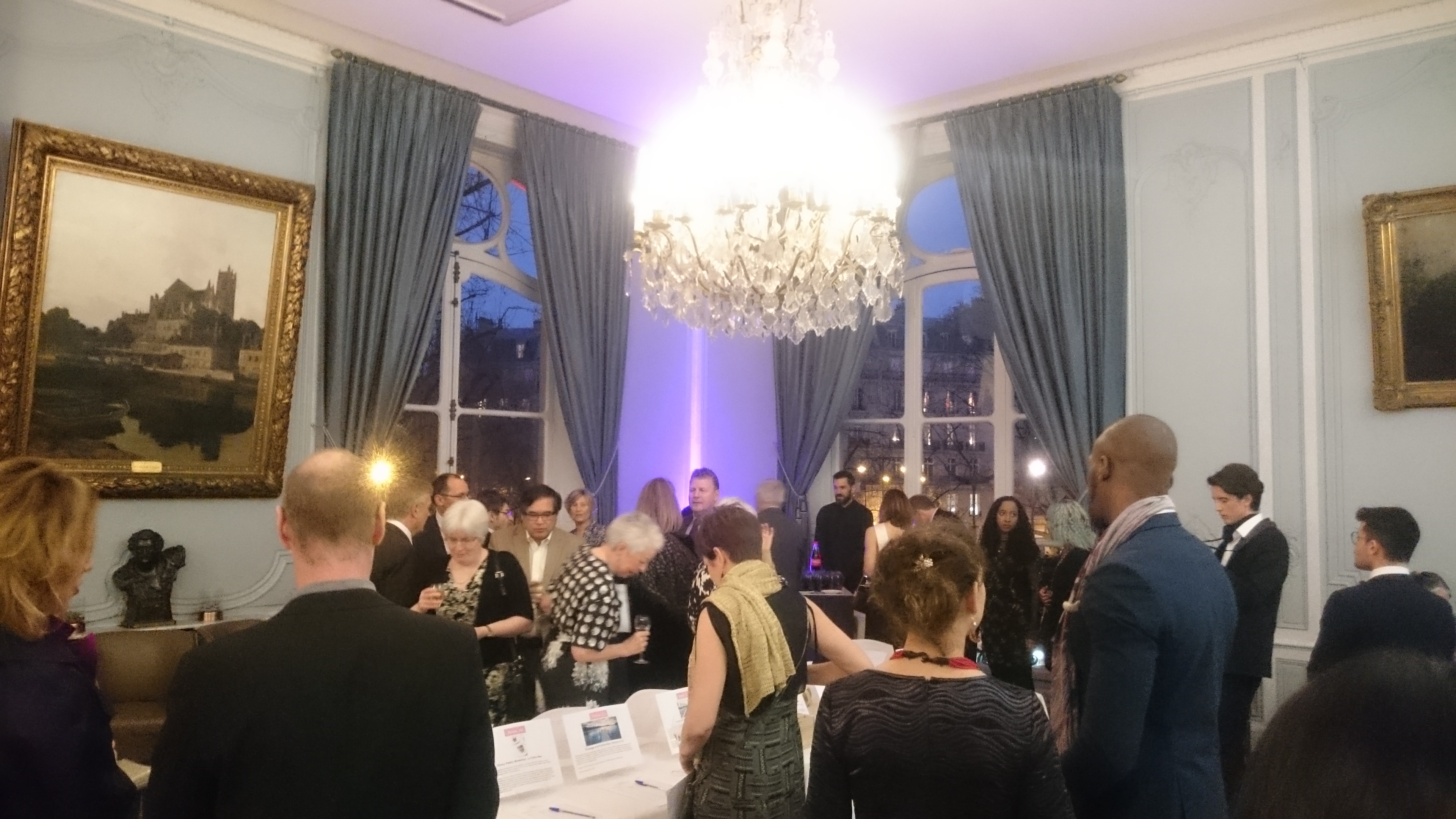 "Volunteering".. a word that was previously familiar to me, but not to such a personal, intimate degree as it has become over these past six months.
I found myself reluctantly accepting to volunteer my services as Co-Chair of the American Women's Group in Paris' Annual Gala Organising Committee at the end of a fun drinks gathering last September, having initially turned down an invitation to become Chair in June of that year, knowing full well that my overstretched timetable and responsibilities did not allow me to take this additional load on board – no matter how worthwhile.
I was very aware that to my fellow association members, mostly married (expat) wives and mothers – no matter how understanding or empathetic – the day to day experiences of being an Anglophone single-mother of two in Paris, juggling the need for full-time employment in French companies with a pressing desire to manifest my own business vision, was possibly beyond the scope of their current experience or understanding.
However, fate had played its hand..  I found myself partnered with a fellow ex-London-based Argentinian / Italian Co-Chair and new member of AWG, Paola Repetto. This could be quite a fun ride, I thought to myself on meeting her.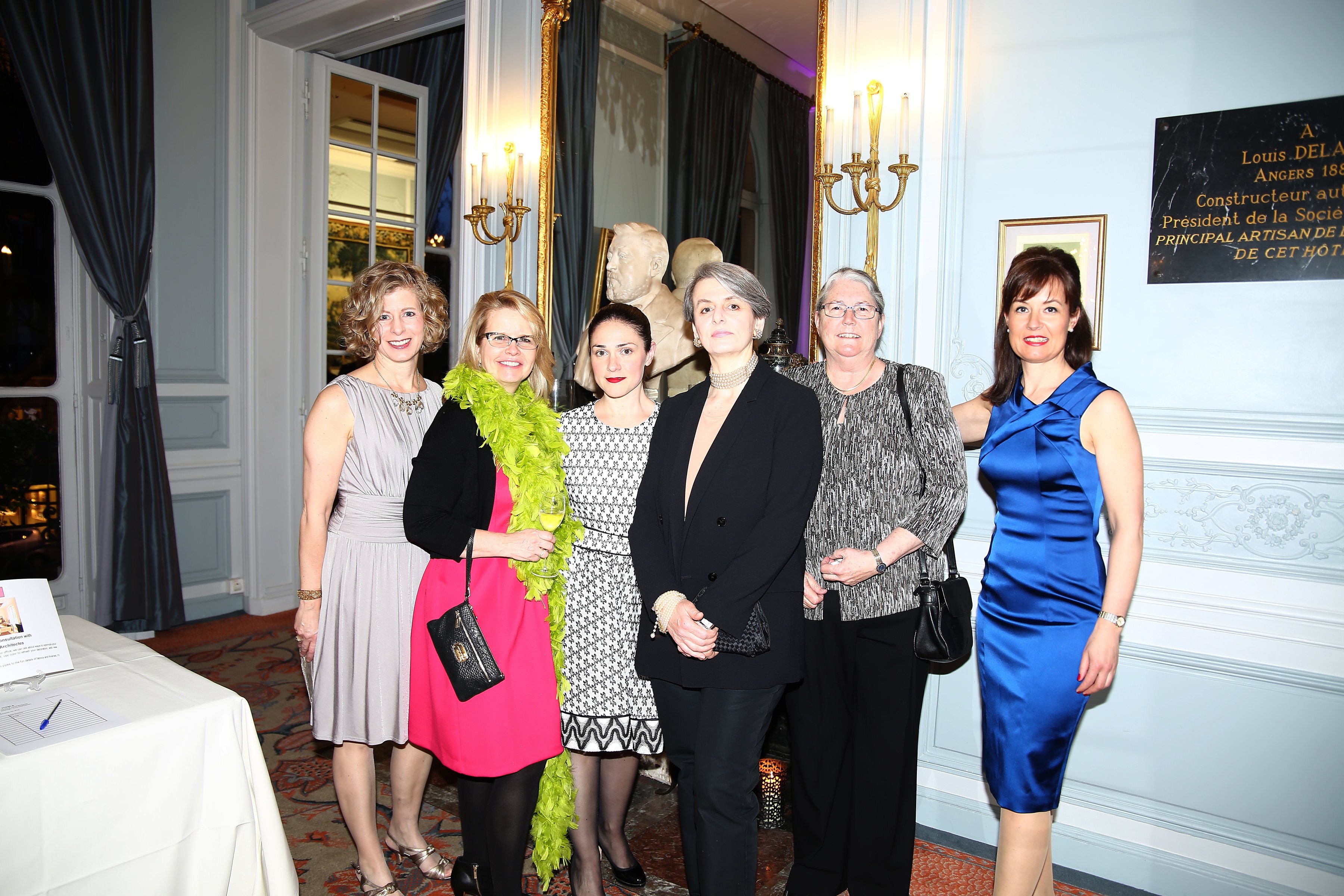 And indeed it has been: from starting out as a two-woman team with a handful of other volunteers, to the disappointment of losing committee members along the way due to travel or family obligations, and finding ourselves at times overwhelmed by the sheer enormity of the task ahead. Then finally having a new Swiss member in Petra Graf join us as a steadfast third full-time member, was a relief and consolation.
But back to the word "volunteering".. the action of giving one's time freely to a cause greater than oneself I was to become more and more familiar with.. not just on a logical, mental level, but on a deep emotional understanding of the true meaning of the word "giving" level.  What it is to sacrifice one's precious time, when one could otherwise be concentrating on achieving one's own personal or family goals – instead giving to a cause that will benefit others – essentially strangers. In this case, the charities that AWG's Annual Gala raises funds for each year, benefiting mostly underprivileged women and children in France and internationally.
This year, the American Women's Group in Paris' Gala proceeds will go to four designated charities:
Tostan, an organisation which focuses on increased education of girls, protection of child and maternal health, and leadership roles for women in West Africa.
YES Akademia, which provides innovative empowerment and leadership programs to high potential youth from diverse urban and rural backgrounds in France and around the world, founded by Sarah Gogel.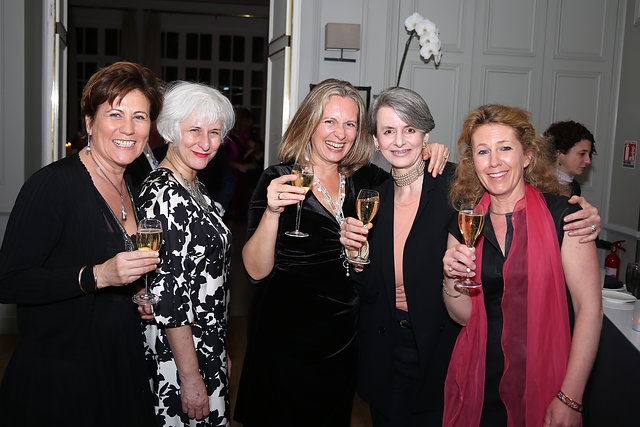 FAWCO, the federation of 64 independent American Women's Clubs in 34 countries and an NGO in special consultative status with the United Nations, which supports benefitting women and children, most recently fighting human trafficking in Africa and Central America.
And finally, 'AWG Gives', a discretionary charitable fund through which AWG supports small-scale local and international projects benefitting people in need, only this last year supporting the following organisations: in Paris, Eglise Trinité Soup Kitchen, La Maison Coeur de Femmes, Saint-Bernard Refugee Support, the Servigny D-Day Fund, and Harmony of Hope in Jordan.
Over the course of this adventure as Co-Chair, this extraordinary human experience, I have been most struck by the power that normal individuals can have when they work together to achieve a common goal.  Differing backgrounds, ages, temperaments melt away as all come together with the one intention: to organise a charitable Gala for our members and guests, whose sole "raison d'être" is to raise as much funds as possible for the benefit of our charities.
"Giving" was my fuel.. and I know the fuel of all the other gala committee members who eventually came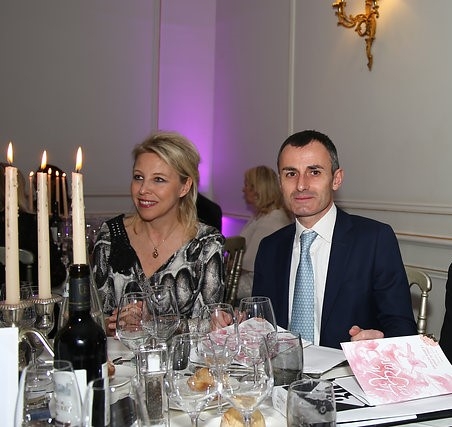 on board to help us put in the monumental work effort that goes into putting on a charitable gala: most notably Amy Haas and Sara Sautin, whose tireless efforts and experience – especially during the last few months prior to the event – we three were most grateful for.  Also, Géraldine de Kersaint-Gilly, who took on the huge responsibility of securing the champagne and wine donations for this year's "La Vie en Rose" themed Gala.  And finally, to the amazing AWG Board members, who gave of their time with enthusiasm to help whenever needed, most notably, our President Kathryn Brown, Kathy Araujo, Rebecca DeFraites, Shawn Frisbee, Véronique Bawol, Sharon Nossitor, Marybeth Grinnan, and last but not least, our "Auctioneer Extraordinaire" and resident Antiques expert Sandy Gogel, whose auctioneering expertise helps raise the maximum amount of funds for the items donated to our Gala by the many generous companies and members every year to help support our charitable causes.
Saturday the 18th of March, the 2017 American Women's Group in Paris' Annual Gala took place at the beautiful Salons de la Maison des Arts et Métiers, located at 9bis Avenue d'Iéna in the 16th arrondissement. The elegance of its many Salons, boasting a stunning view of the Tour Eiffel, its grand dining room filled with beautifully dressed large round tables lit with silver candelabras, and its spacious dancing "piste" allows for a majestic, magnificent yet fun Gala event.
This year, we were honoured to have the Comte and Comtesse de Pontac, owners of the historic Château de Servigny in Normandy, as well as the local celebrity food author David Lebovitz, amongst the ninety or so of our American, French and international members, their friends and families, join us.
It was gratifying to see our guests mingling during the champagne cocktail at the start of the evening,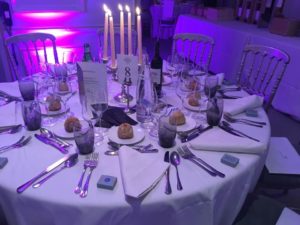 taking the time to bid on our many wonderful Silent Auction items on offer.  This was followed by short speeches and a most gracious three course dinner in the main dining room, where the Live Auction took place, assisted by the wonderful interns of YES Akademia, helping to ensure the smooth running of proceedings.  Once the serious business of fund-raising was over, we celebrated our togetherness by dancing our hearts out with abandon to the sounds of the resident DJ.  And especially to the American Women's Group in Paris' Gala Committee and Board members, it was a fitting fun-filled end to months of hard work.
The word "volunteering" now has a completely different connotation to me.. it has shown me that despite the sometimes overwhelming pressures and stresses of organising a charitable event, the satisfaction obtained from the end result of "giving" of oneself, one's time, one's talents to others.. is no less than priceless.
L.M.
Photos courtesy of: Omer Majiauk