Simone Duckstein: Hôtel de La Ponche.. Un autre regard… | Saint-Tropez Travel Series
"Hôtel de La Ponche…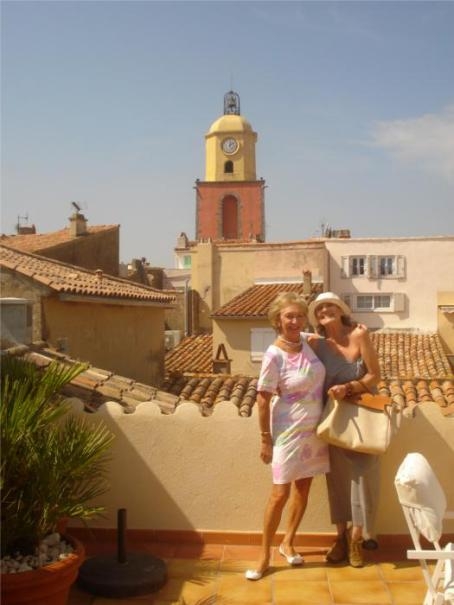 Un autre regard sur Saint-Tropez"…
A book published by…
The owner… proprietor…
Simone Duckstein…
Of the legendary… La Ponche hotel…
Made famous by the iconic actress Brigitte Bardot… who played in the unforgettable "And God Created Woman"… the widely recognised French drama film directed by Roger Vadim.
Madame Duckstein…. who dedicated her book to her adored husband thus… "Pour Hagen qui m'offre le bonheur constant de me laisser poursuivre mes rêves"… who also kindly gave us a signed copy of her enchanting book… "Hôtel de La Ponche.. Un autre regard sur Saint-Tropez"… graciously met us at her hotel.. which has enormous style.. cachet.. as well as being one of the most famous destinations on the planet.
Simone… a lovely blonde with vivid blue eyes… is charming.
"Face-à-face"… we had a feeling of "déjà vu"… as if we've known her.. been with her.. before…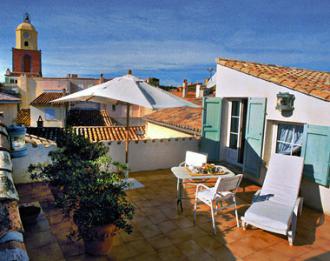 Talking and listening to this elegant lady took us back in time… "un autre temps.. un autre lieu"… to the days before World War II… "when my father ran this place as a simple fisherman's bar".  Duckstein also remembers as a child.. the magnetic Picasso sipping his "Anisette" on the terrace.
Like her beautiful mother Marguerite Quindici… who transformed the Bar de La Ponche into the mythical and legendary Hôtel de La Ponche with her indomitable ferocious will… Simone now runs her beloved hotel with the same passion and "joie de vivre" that is and will remain the essence of Saint-Tropez.
"Simone Duckstein… continue à transmettre un certain art de vivre, une identité provençale qui est et restera l'âme secrète de Saint-Tropez."
Saint-Tropez… at the turn of the last century was "discovered" by Guy de Maupassant.. the impressionist artist Paul Signac.. soon followed by Matisse, Picabia and Bonnard.  In the 1930's it attracted famous film stars… the dashing Tyrone Power.. enigmatic Clark Gable.. and the charmer Errol Flynn.. who were attempting to escape the unrelenting limelight of Monaco.  Other guests who visited La Ponche in Saint-Tropez included my favourite actress Greta Garbo.. and in more recent times Catherine Deneuve.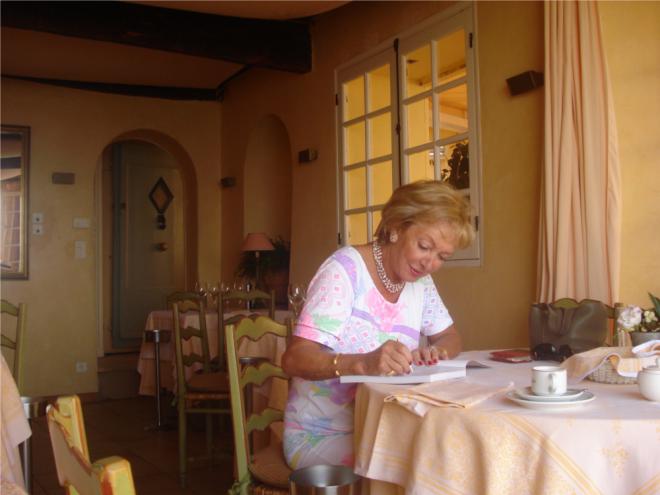 Hôtel de La Ponche… has been transformed over the years and grown into a chic eighteen-room hotel.  Arriving at this most charming of hotels.. we were impressed by the understated simplicity of its façade.. an epitome of discretion.  Upon entering the lobby.. we were escorted into the small dining-room with its large bay window facing the sea… where we were treated.. in the superb setting.. to an exquisite "p' tit déj".
"Sublime"…
"Divine"…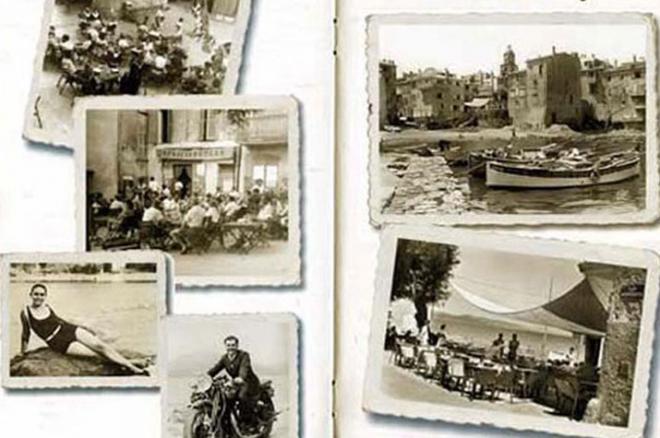 We were later taken up in the small lift where we discovered a cluster.. a labyrinth.. of small luxurious rooms and suites.. named after legendary and famous personalities who inhabited them: there is the President Georges Pompidou room.. the Picasso room.. among many others.
However… our favourite by far was the Romy Schneider loft suite…
"Vraiment"…
It was a "coup de foudre"… love at first sight…
The lovely room… its ethereal original paintings of blue by the artist Jacques Cordier.. (with whom Simone had an unforgettable "histoire d'amour").. with the sprawling terrace.. its fabulous views overlooking the red brick rooftops of Saint-Tropez… and a stunning view of the shimmering blue sea with its sailing boats of white…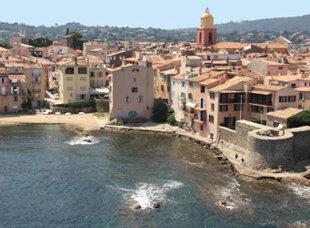 Spectacular…
Breathtaking…
The Saint-Germain-des-Prés crowd… arrived in the 1950's…
The brilliant Sartre and Simone de Beauvoir…
Juliette Greco… who said… "Si les murs de La Ponche pouvaient parler"… "If only the walls of La Ponche could speak"…  Boris Vian.. Jack Prévert.. who loved La Ponche so much they turned it into their favourite "Café de Flore" by the sea.. "even persuading my father to open a wild Jazz club in the celler" remembers Madame Duckstein.
Françoise Sagan… who wrote her famous novel "Bonjour Tristesse" while staying in the hotel.. commented after Vadim's daring film was shot at La Ponche.. describing the Riviera as "the world's favourite decadent resort".
"Le village de Saint-Tropez"..  has lost none of its appeal.. its charm.. its views of breathtaking beauty… neither has Hôtel de La Ponche.
It's… irresistible…
A… gem…
May the legend… behind the legendary hotel…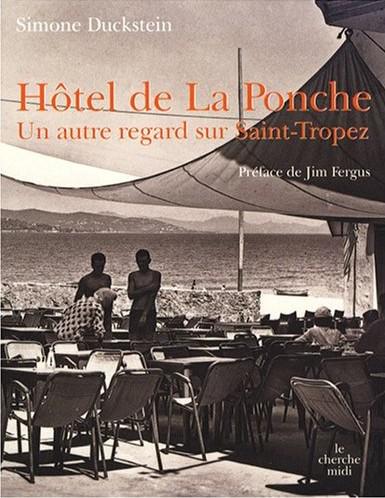 Long reign… over it…
Asked if she would ever sell…
Simone Duckstein said…
"I would never sell… I'd die if I didn't have La Ponche and Saint-Tropez"…
"Quelle… Femme….
Quel… Hôtel…
Une… Histoire…
Mythique"…
a.