Au Petit Versailles.. du Marais…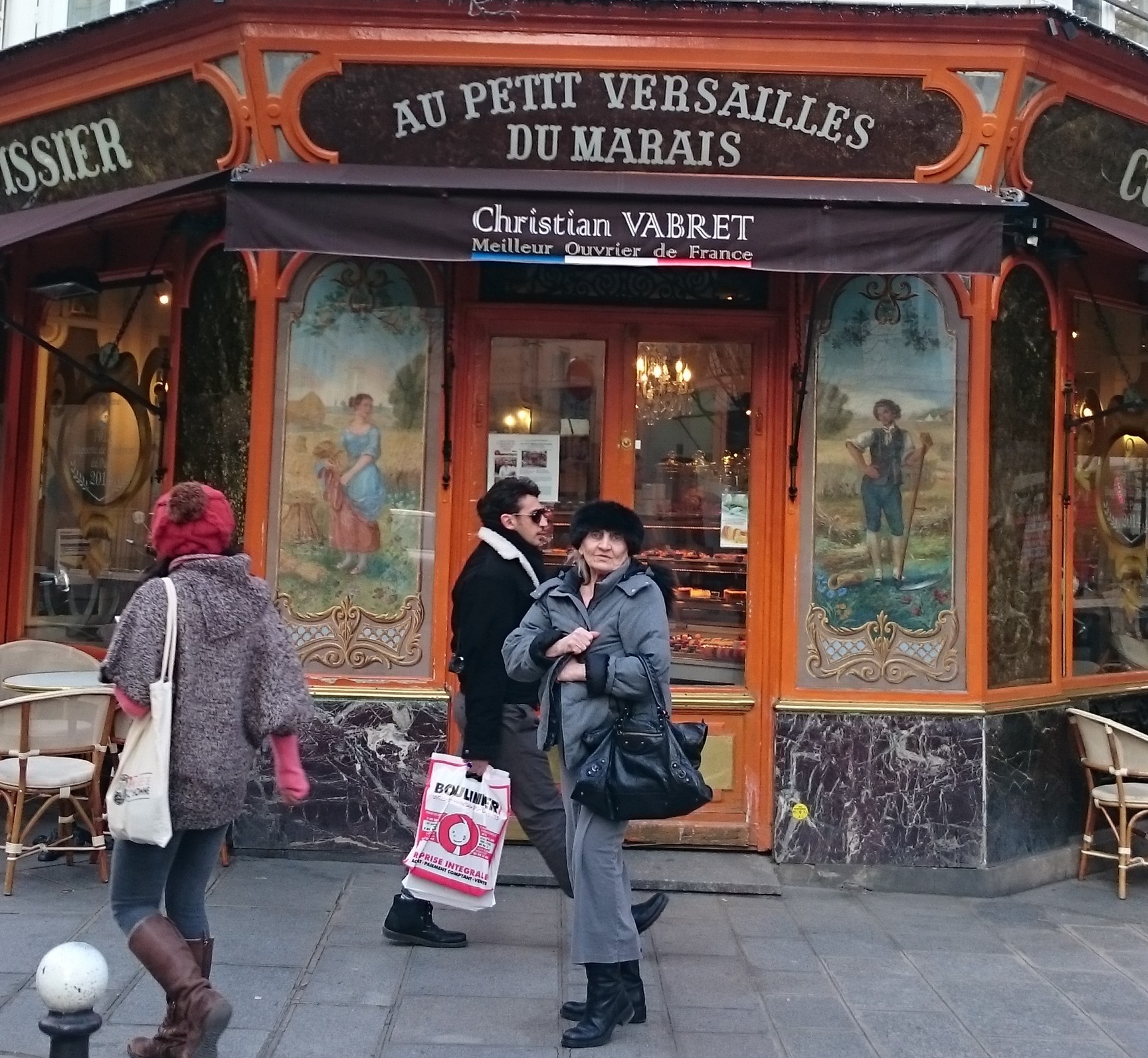 Au… Petit Versailles…
Du… Marais…
Is… just…
Down… the road…
From the Maison Européenne de la Photographie… where we were heading to attend an exhibition of the French photographer Bettina Rheims…
And what a delight it proved to be… visiting this exceptional eighteenth century-style establishment…
Au Petit Versailles… is a "boulangerie ancestrale"… in the Marais quartier of Paris…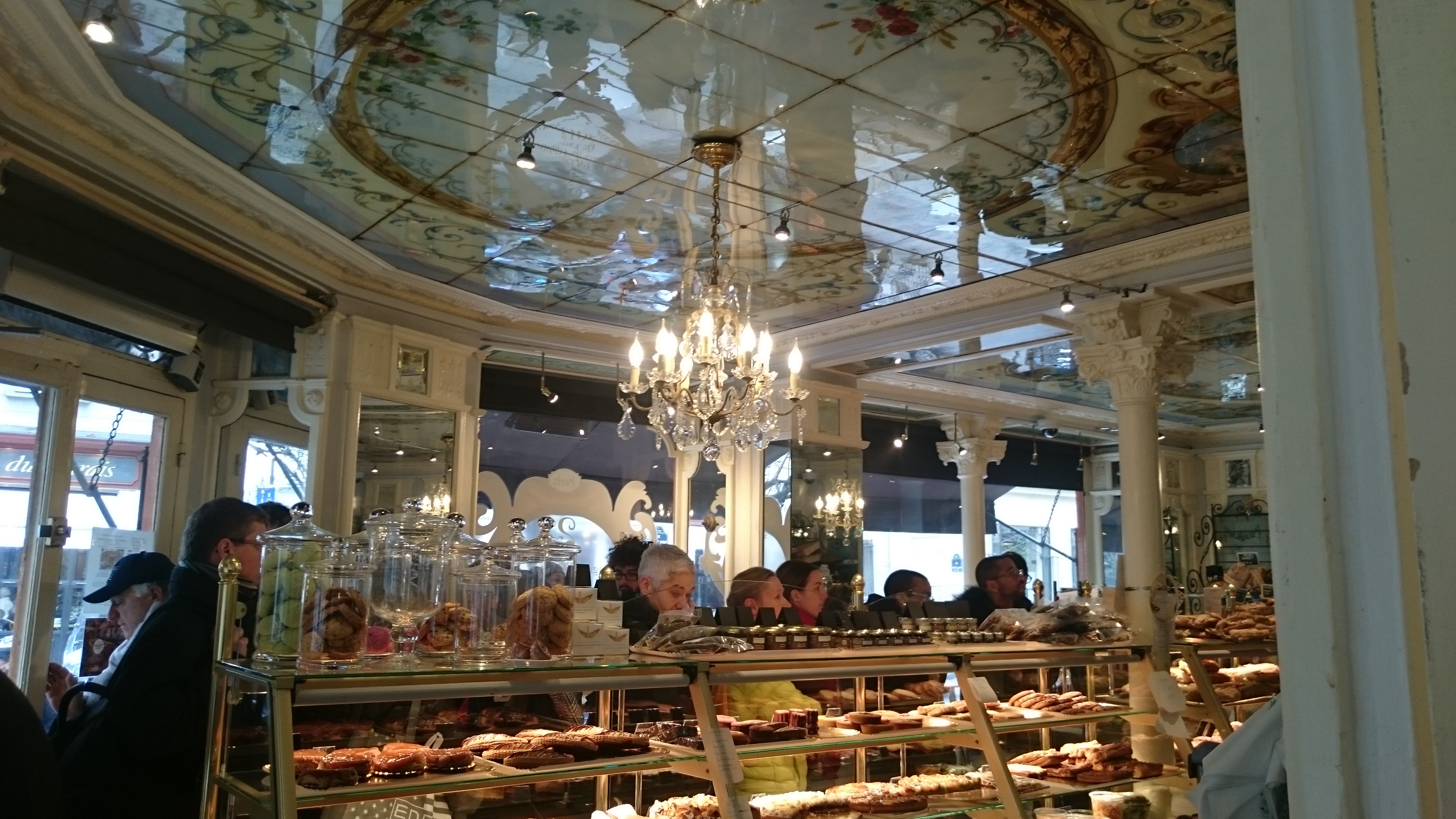 Founded in 1860…  this splendid salon de thé… its original stucco ceiling painted by Charles Anselm… with mirrors on walls and chandeliers… reminiscent of the Hall of Mirrors in the palace of Versailles… (albeit a smaller version)… is a delectable find.
We were enchanted by the "ambiance intime" in the tiny.. cosy tea room adjoining the main patisserie… as well as the excellent fare… les pâtisseries.. viennoiseries.. les salés.. especially les pains.. which are the creations of Christian Vabret… who has the distinction of being a recipient of the prestigious "Meilleur Ouvrier de France – Boulangerie" competition… (Best Craftsman of France – Bakery)… who together with his team Philippe Simoes and Julien Houssais.. help keep this French historical tradition alive and well.
Au… Petit Versailles…
Du… Marais…
Left… an…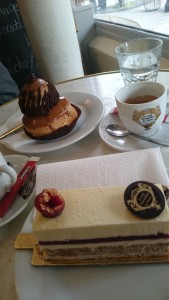 Indelible… impression…
De grand… plaisir…
We… shall…
Revisit… this…
Elegant… gourmandise…
Trés…
Souvent…
Voila !
a.
27 rue François Miron
75004 Paris