La Canopée des Halles.. Majestic…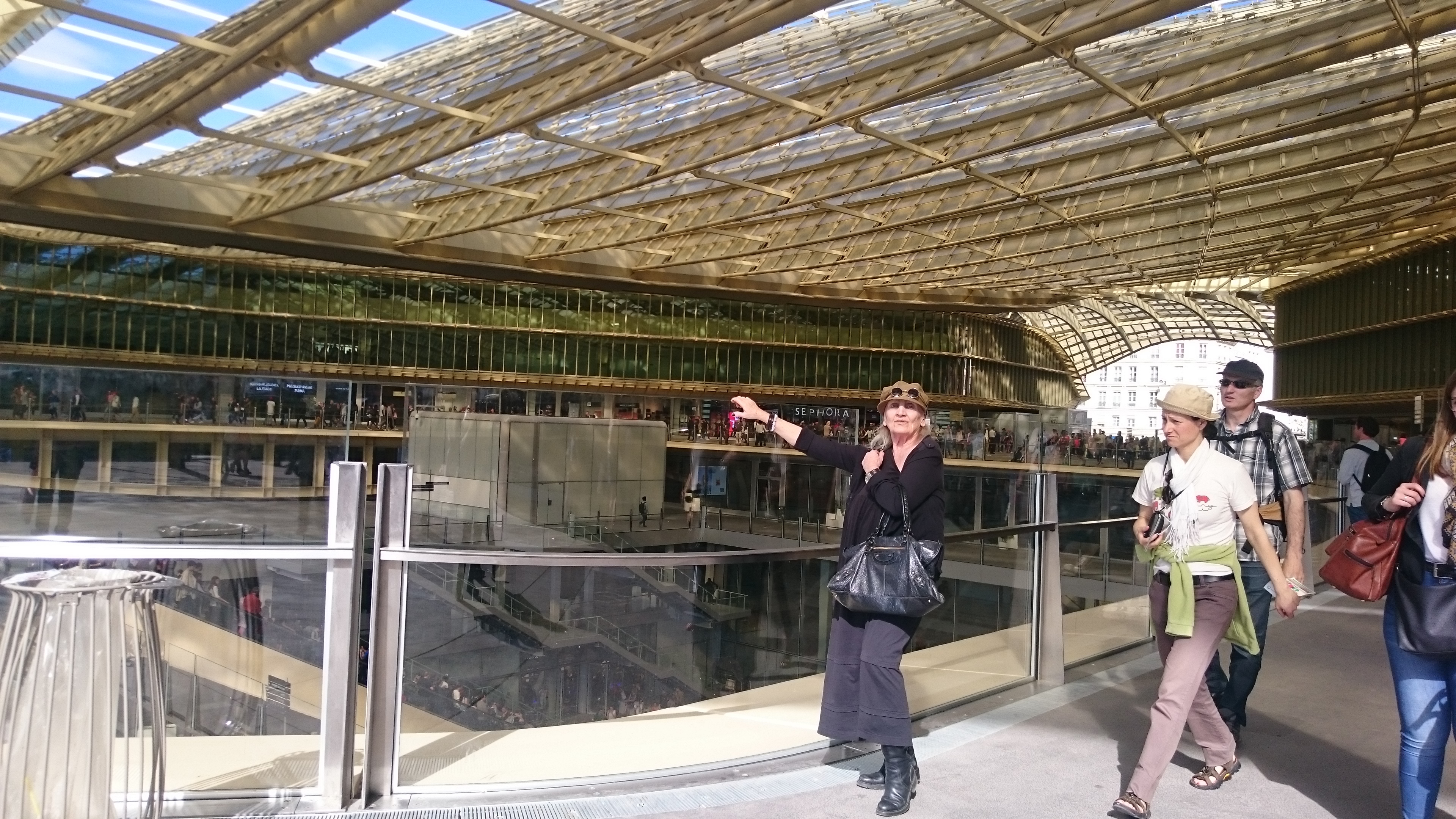 La… Canopée…
At… Les Halles…
De… Paris…
Has been… unveiled…
Majestically…
Its… massive…
Its… awesome…
A truly… profound achievement…
Five years of extensive reconstruction… "La Canopée"… has opened wide its arms in welcoming and delighting visitors to its monumental.. awe-inspiring structure.. "au coeur de Paris"…
Bertrand Delanoë.. the former mayor of Paris and the initiator of the project.. described "Les Halles" before the renovation as.. "a soulless architecturally bombastic concrete jungle".
No doubt it was "a hole" in the heart of Paris..  However, the renovated site has been declared by the admirable Anne Hidalgo, the present mayor.. as wonderful and "a huge success".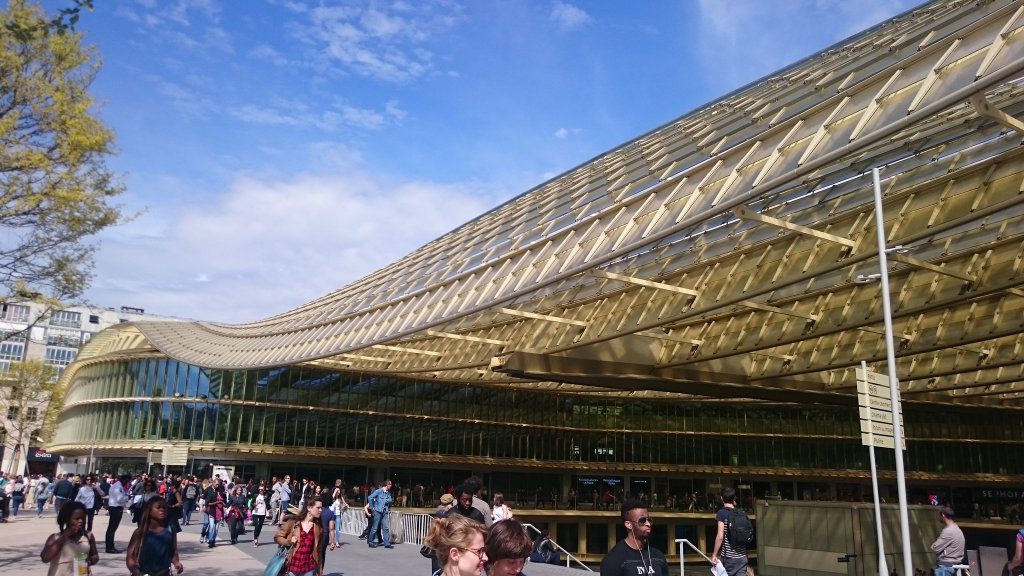 Patrick Berger and Jacques Anziutti.. the two architects responsible for the redesign of the Forum des Halles have shown courage and chutzpah in the designing of the huge undulating glass canopy in a yellowish-beige.. which seems to resemble the wings of a plane.  The talented architects will also be responsible for the remodelling of the Châtelet-Les-Halles station.
The renovated Forum features contemporary modern concept stores.. such as L'Exception.. Sept Cinq… food shops and restaurants.. l'épicerie chic.. Causses… un café Starck.. ZA… with the ultimate… un bistrot Ducasse.. le Champeaux…

In residence and even more compelling is the inclusion for the nourishment of the culturally inclined in the creation of "Le conservatoire W.A. Mozart".. as well as "La Maison des Pratiques Artistiques Amateurs".. "La Bibliothèque du cinéma François Trauffaut".. among others.. an admirable undertaking that will benefit many.
However in spite of the criticism of some.. due to the project going over-budget.. or even the colour of the canopy.. the general consensus has been positive.
Our own visit to Les Halles' Canopée was riveting.. and rather exciting.. even thrilling…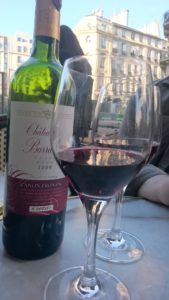 We.. gazed…
We.. admired…
Shopped…
Dined and wined… at a most charming.. authentic bistro…
Our escapade was a magical experience.. of wonderment and delight…
It… was…
Pleasing… memorable…
"Incontournable"…
We… will…
Be…
Back…
a.